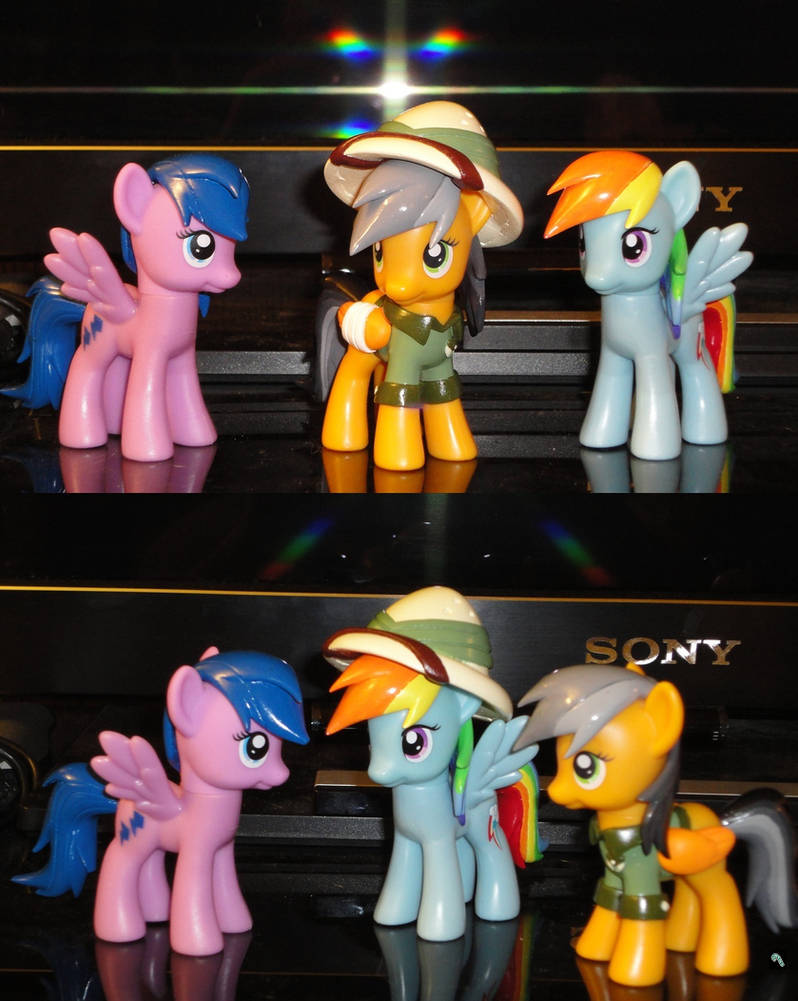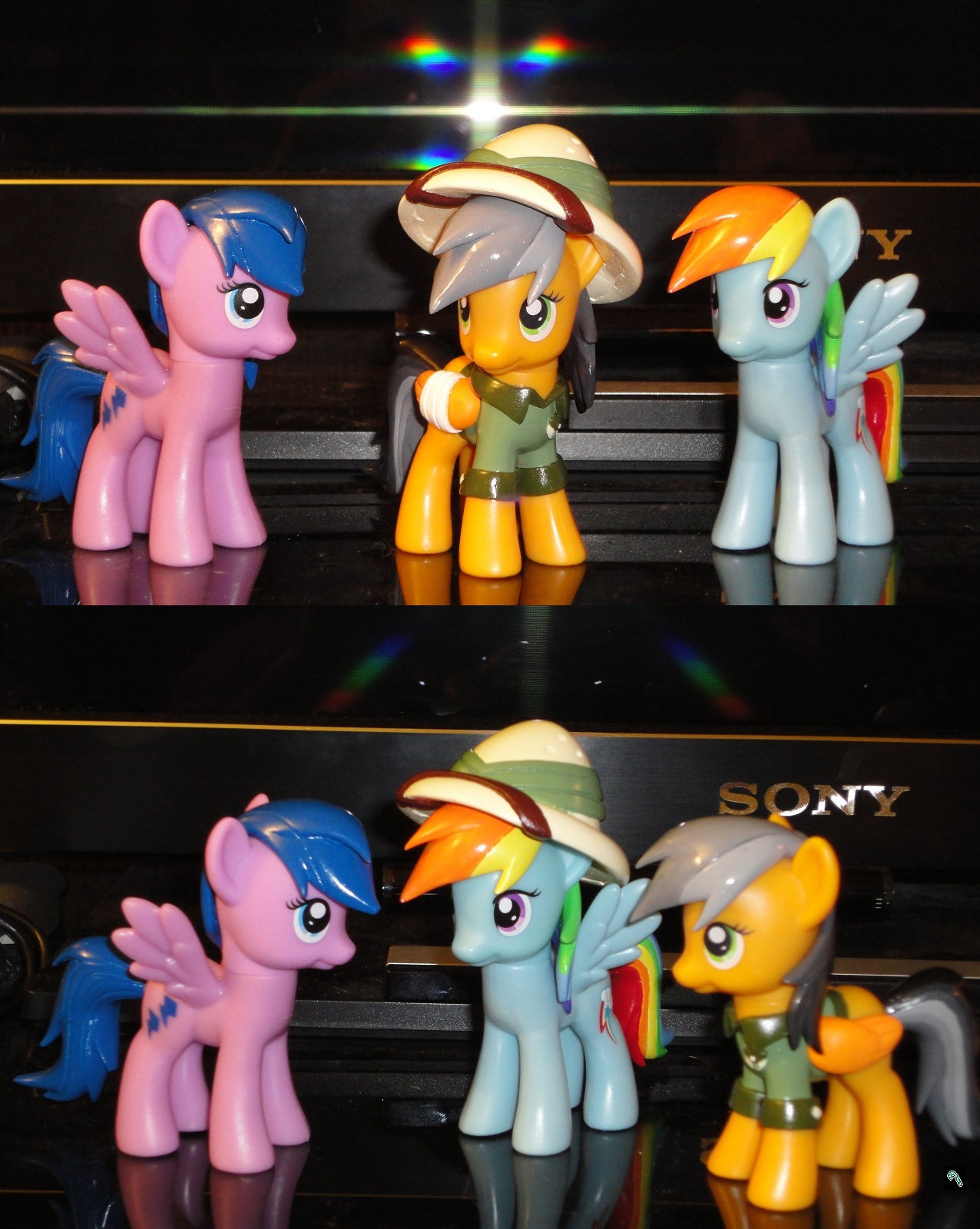 Watch
Yay! Daring Do has wings!!! And she's pretty much finished except for her eyes...
I figured it was as good a time as any to get her together with Equestria's other greatest pegasi: Rainbow Dash and Firefly!
As everyone might notice-- Daring's cutie-marks are almost completely covered. But, if you're looking at her butt, you can still see them behind her wings, so all is thankfully not for not.
Anyway, it's almost midnight in my time-zone and I have work tomorrow... so I'm calling it a night. Tomorrow I'll get her eyes and a couple tiny touch-ups... but let's face it, she's pretty much finished!

- Yay!