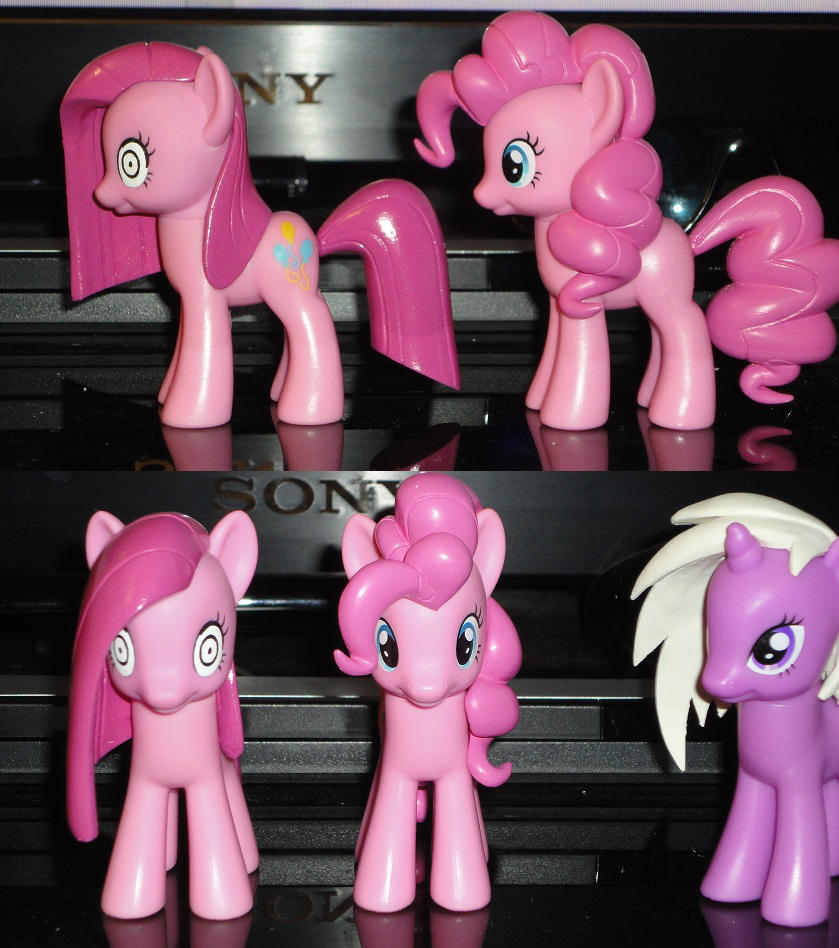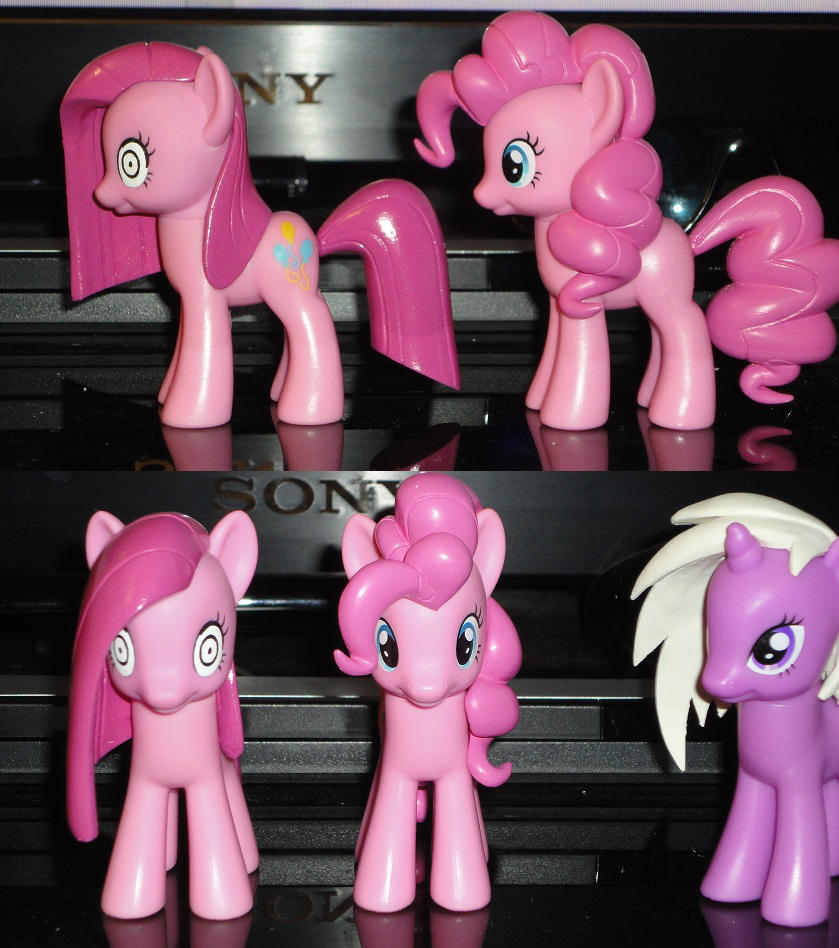 Because my brother and his family are in the midst of moving, I decided that I should go ahead and steal the half-way finished commissions that should have been wrapped up by now... Tonight I went ahead and worked on a Pinkamina-- the hard part about this is that I haven't even finished my own Pinkamina, so this is honestly the first finished Pinkamina that there is, and I don't get to keep her!!!
Next to Pinkamina is my own Pinkie Pie for comparison-- Both Pinkie Pie and Pinkamina are painted with Apple Barrel Pure Pink... but in the case of Pinkamina, I spiked it with a tiny bit of Apple Barrel Plum Kiss so get that slightly darker tone. The plum color was perfect for darkening up the pink just the right amount and with the right tone.

Also, on a bit of a whim-- and because I'm having sulpter's block with Cheerilee and Luna right at the moment, I decided to start work on the winner of my last couple polls... What you see here is what I've dabbled with the last couple evenings while waiting for Pinkamina's paint to dry. This tiny bit of work really is just a teaser as Cheerilee and Luna are still my priorities.