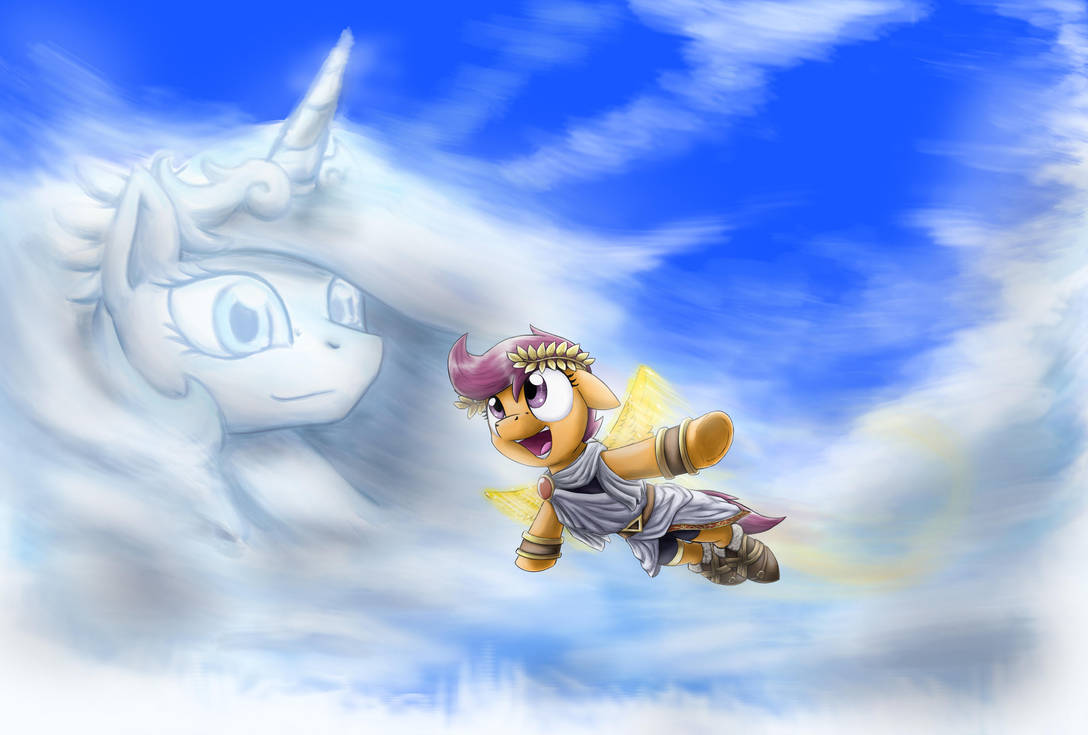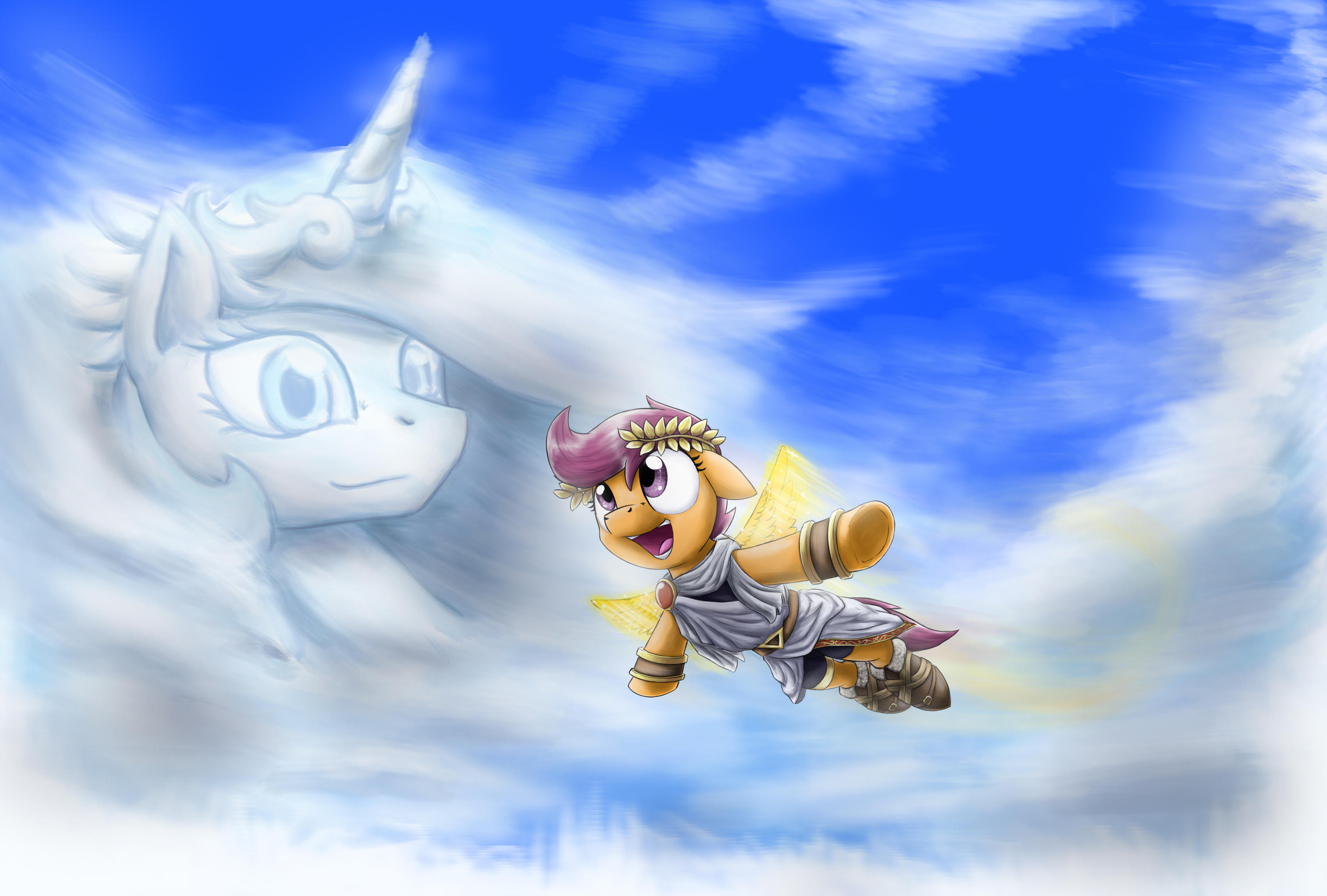 Watch
this is the the where i would write a quote from kid icarus uprising, the problem is that there is just way too many quotable lines in that game to choose from.
also if you have a 3DS and dont have the game GO BUY IT NOW!
This is an amazing reference to kid icarus and it fits perfectly how Palentena is a god like how Celestia is somewhat of a god and how pits dream to fly by himself really connects with Scootaloo and i love this work being a fan of both MLP FIM and Nintendo myself i think this is a great crossover and it gets a 4.5 of 5 rating in my book the only problem is well it just looks a little odd maybe its celestial horn size i don't know but no need for editing this is a great piece of work and you should be proud for making this.
The Artist thought this was FAIR
11 out of 11 deviants thought this was fair.