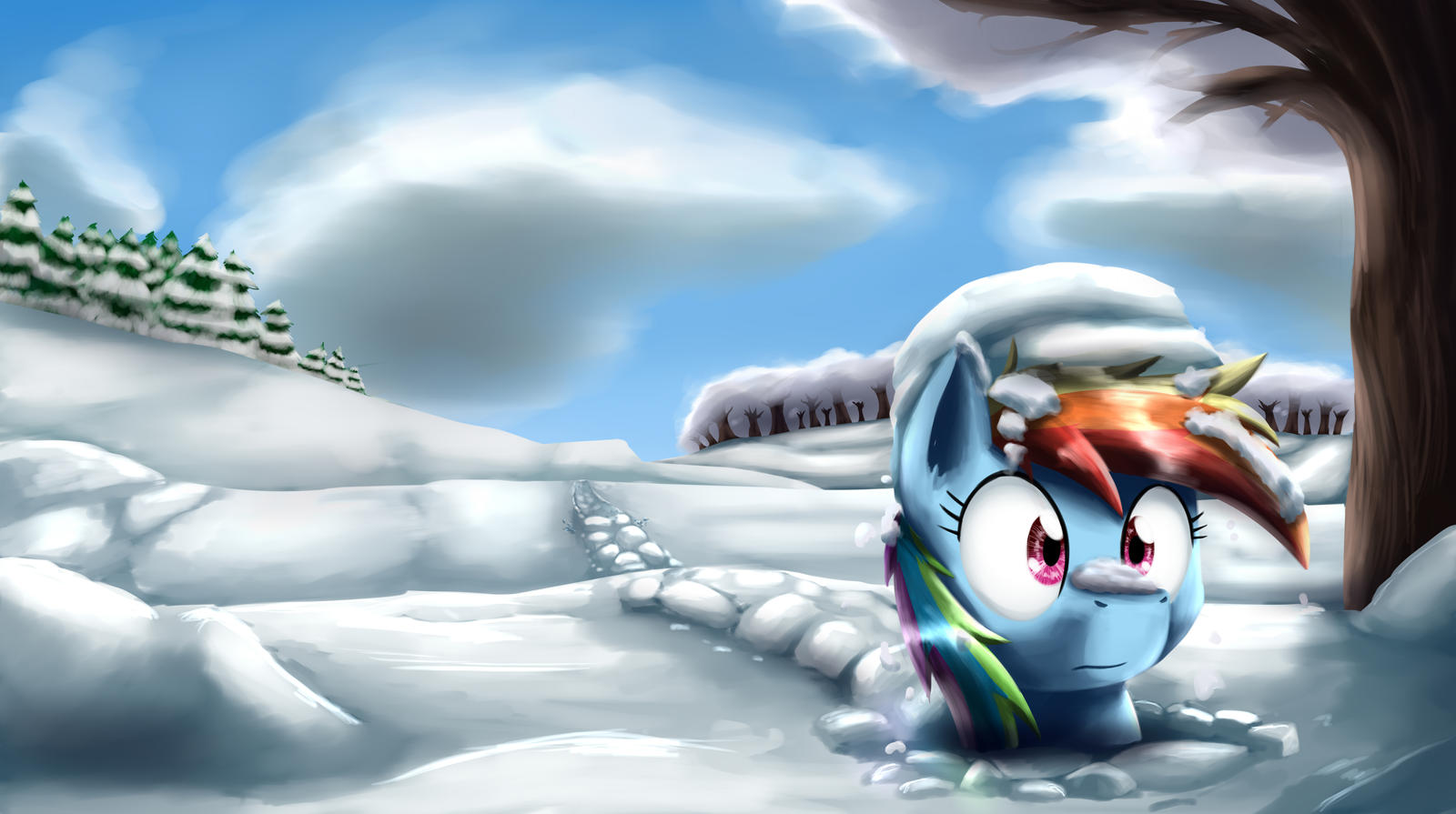 Watch
welp, this was a something that was bound to happen eventually.
It really would have happened eventually.

Te idea and execution are quite excellent. I have considerable love for her composition and expression. It's the kind of face that is a mix of 'that could have gone better' and 'did that just happen?'

The mounds and upturned snow help reinforce the notion of a crash. On the topic of the mounds, the shading and arrangements are commendable. I also have particular love for the clouds. They have a real fluffy and thick feel, as should be expected during winter.

As for the criticism, some of the snow on her head seem unnaturally placed, particular the part of the pile near her top forelock. Also, the forest and tree directly behind Dashie, how the hell did the bottoms collect snow?
The Artist thought this was FAIR
30 out of 34 deviants thought this was fair.
What can I say about this artistic piece...
Rest assured, I can find NOTHING bad with it!
The little details are done VERY well. The overall approach to this work, and how it was executed, was done to perfection. The shading gives a feel of realism, while still leaving the artistic side of a persons soul feeling fulfilled.

And the look on Dash's face is simply priceless, adding the comedic touch that truly made me smile.

The artist has achieved a level of perfection with this work (in my eyes, at least) that I dream of obtaining with my fanfiction writing.

Overall, I have to give it a full 20/20 stars. To me, it is just that good.
The Artist thought this was FAIR
11 out of 11 deviants thought this was fair.