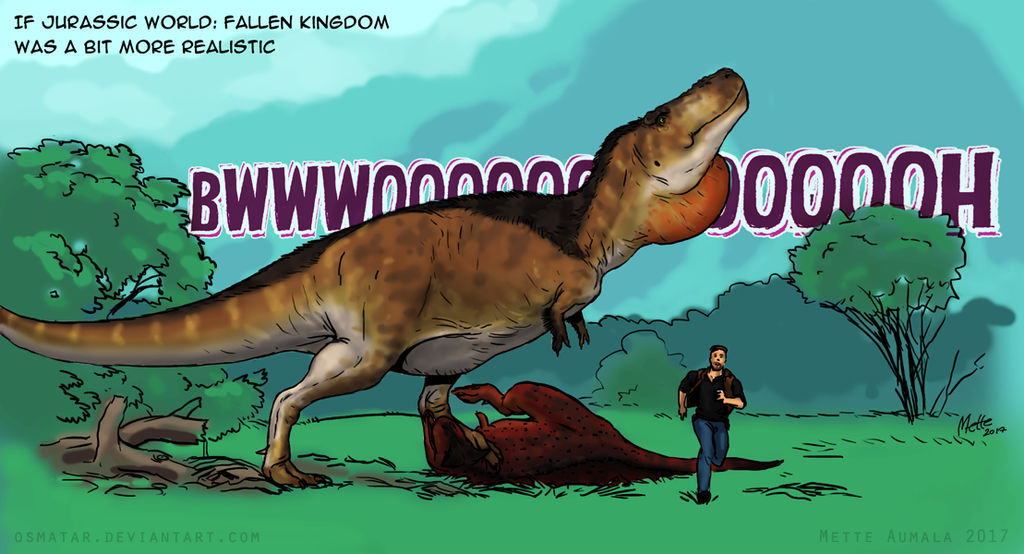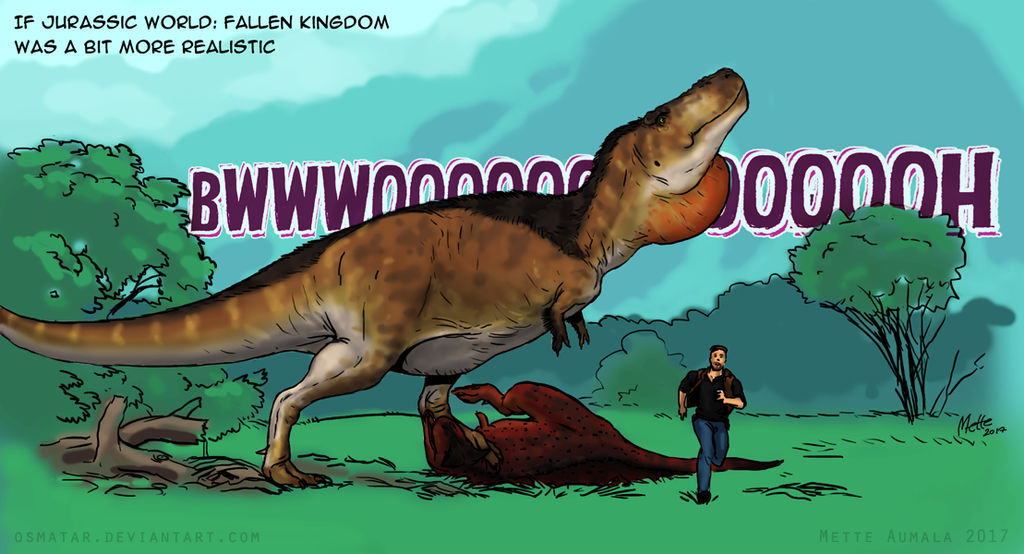 Watch
This one obscure movie from a franchise about giant mutant frogs got a new trailer, you may have heard about it. After youtube forced me to view it several times I felt like I had to do this.
Also, in case you are curious, the evidence we have from extant archosaurs suggests that open-mouthed roaring/screaming was not a things dinosaurs did, but rather did something similar to crocodilians and ratites. You can make your GMO frog monsters do whatever you like, though. Except survive pyroclastic flows, unlike male protagonists.
(The background was pretty much traced from a screencap of the trailer, the Tyrannosaurus is based on Scott Hartman's Sue skeletal and Crash McCreery's original T-rex color scheme and Owen Grady is based on Chris Pratt.)
Edit: I changed the title from "Real Archosaurs Don't Roar" because it was misleading people from the point which is closed-mouth vocalization, not making loud noises.
Edit 2: Further reading/listening:
www.telegraph.co.uk/science/20…