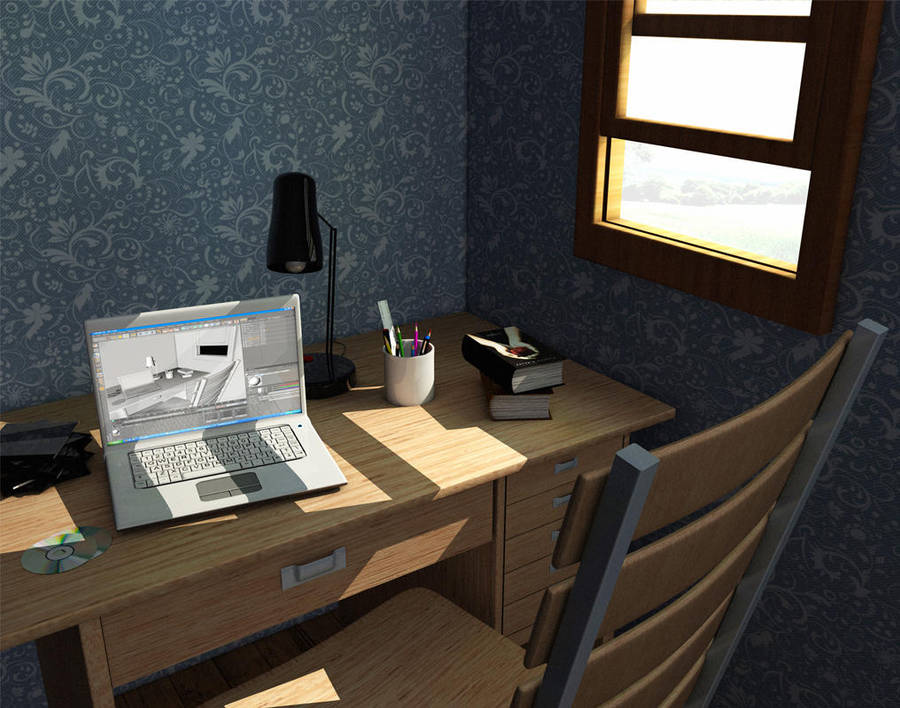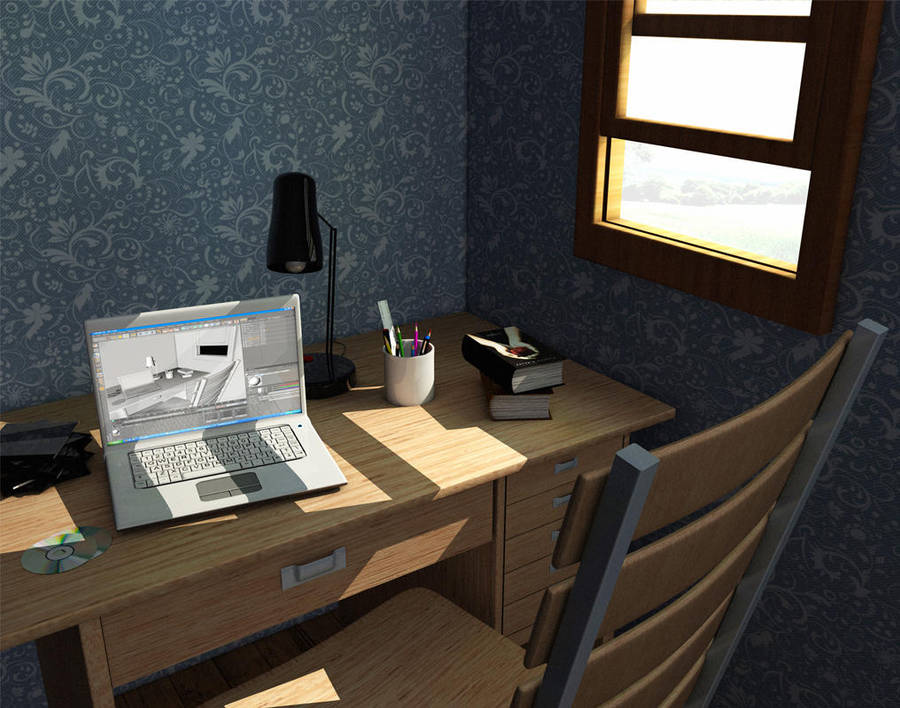 Watch
Maxon Cinema 4D, Advanced Render, Adobe Photoshop.

This could go into infinity! ;D Excellent detail.
Reply

thank you so much. i try now to improve my 3D skills and reach the reality so i can make better scenes.
Reply

What I see looks good. I take it you worked from reference, your own room/laptop maybe? I'm trying to work from reference more, my imagination does not have the right density of shadows and light. Nor is it anatomically correct!
Reply

the whole room was from my imaginary at first. i think i just use references for the laptop. on 3D design you don't need to imagine the shadow and the light because you have object called light you put it on the place you like and this light make the shadow and make all this. its little different than drawing. but i am also have a problem with shadow and lighting on drawing by hand.
Reply

Putting the design of the room into the lab top was a great idea, This is cool.
Reply

a lil constructive criticism, add some blur to your shadows, those lines are a little to crisp, and as such a lil hard to believe as shadows (the one down the center of the desk especially)
Reply

thank you for comment & your opinion. but this shadow is shadow from sun light so it has to be hard. i has blur but so tiny you can notice it the morning by the sun light and shadow from windows. thank you again for this sweet comment.

Reply

great modeling

Reply

Great job!

Reply

Pretty cool. I like how you have the same image in B&W on the computer. Awesome work!
Reply

oh thank you. its the first comment on this scene. i persuade it so much. thank you so much for your amazing comment.
Reply