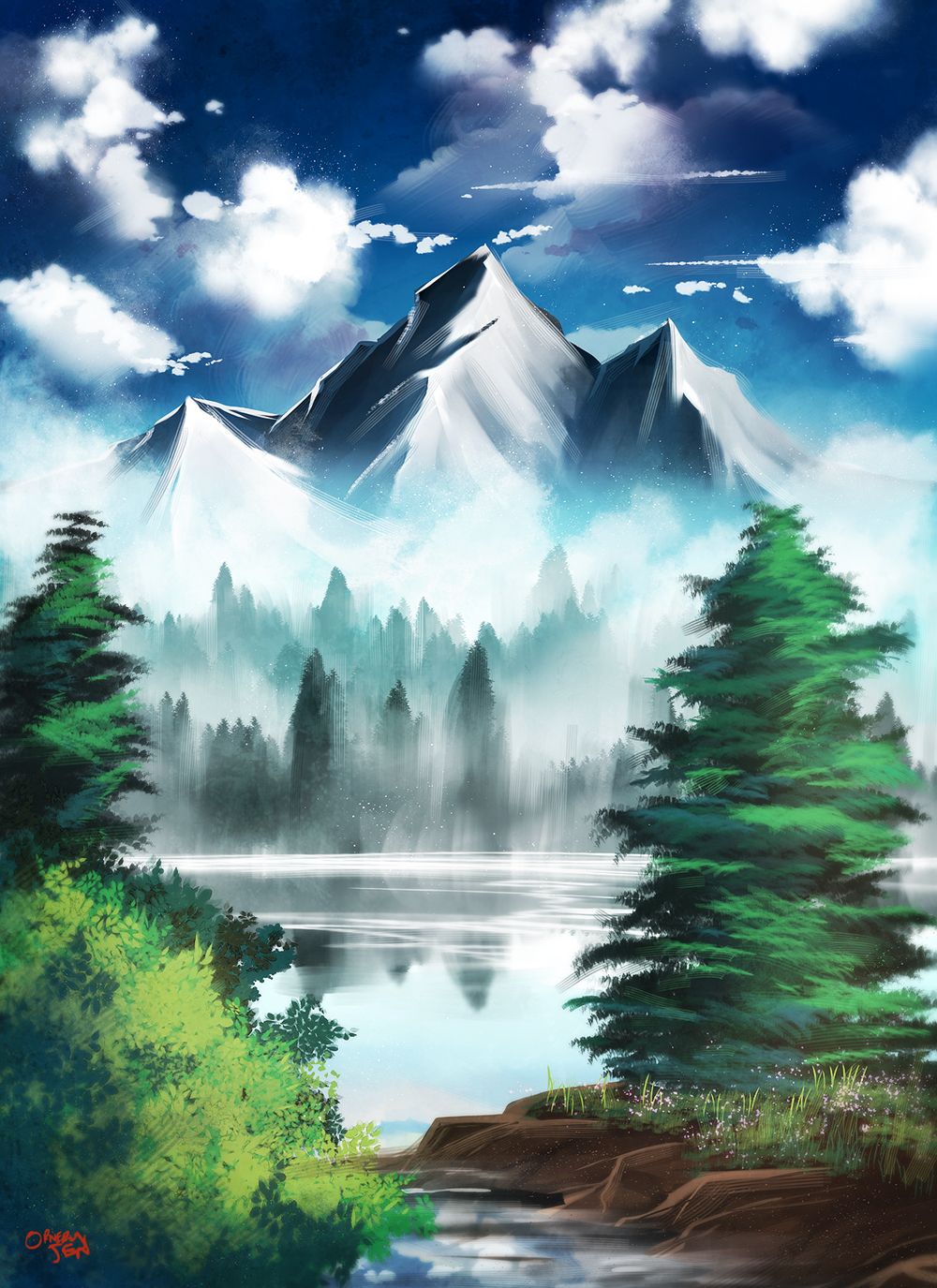 Watch

It's really hard to follow a Bob Ross tutorial in a digital field. The techniques he used were really only for wet paint and physical tools.
It looks great though, and I love how you signed it in red the same way Bob Ross always did.
Reply

Thanks! Clip Studio (Manga Studio 5) has a really awesome brush engine for emulating wet on wet painting. But I'm still trying to find how to pull off that Pallet Knife mountain technique...!
www.twoinchbrush.com/blog/arti…
Reply