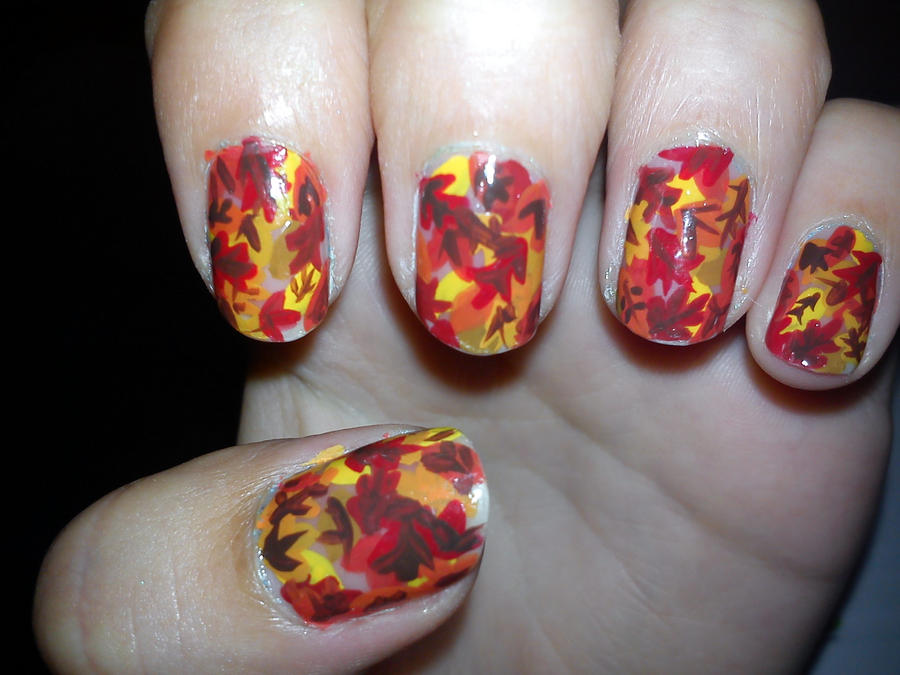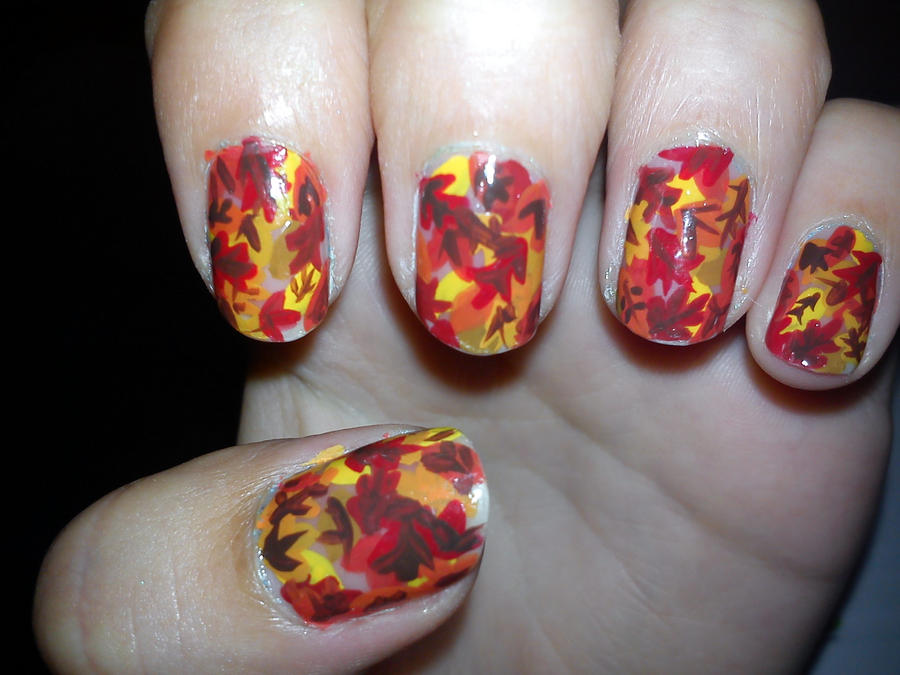 Watch
Autumn leaves in celebration of my birthday!
Taken on my phone, but I don't think the picture is too bad. I didn't use a coloured base coat so you can see my nail in the gaps which makes it look chipped, next time I think I'll do a light brown base coat or something.

nice!

Reply

Reply

those.are.AWESOME

Reply

Thank you and thank you for the favourites!

Reply

i'd never be able to something like that creative
all i can do are fandom nails
Reply

Reply

Cool design and brilliant choice of colours.
Reply