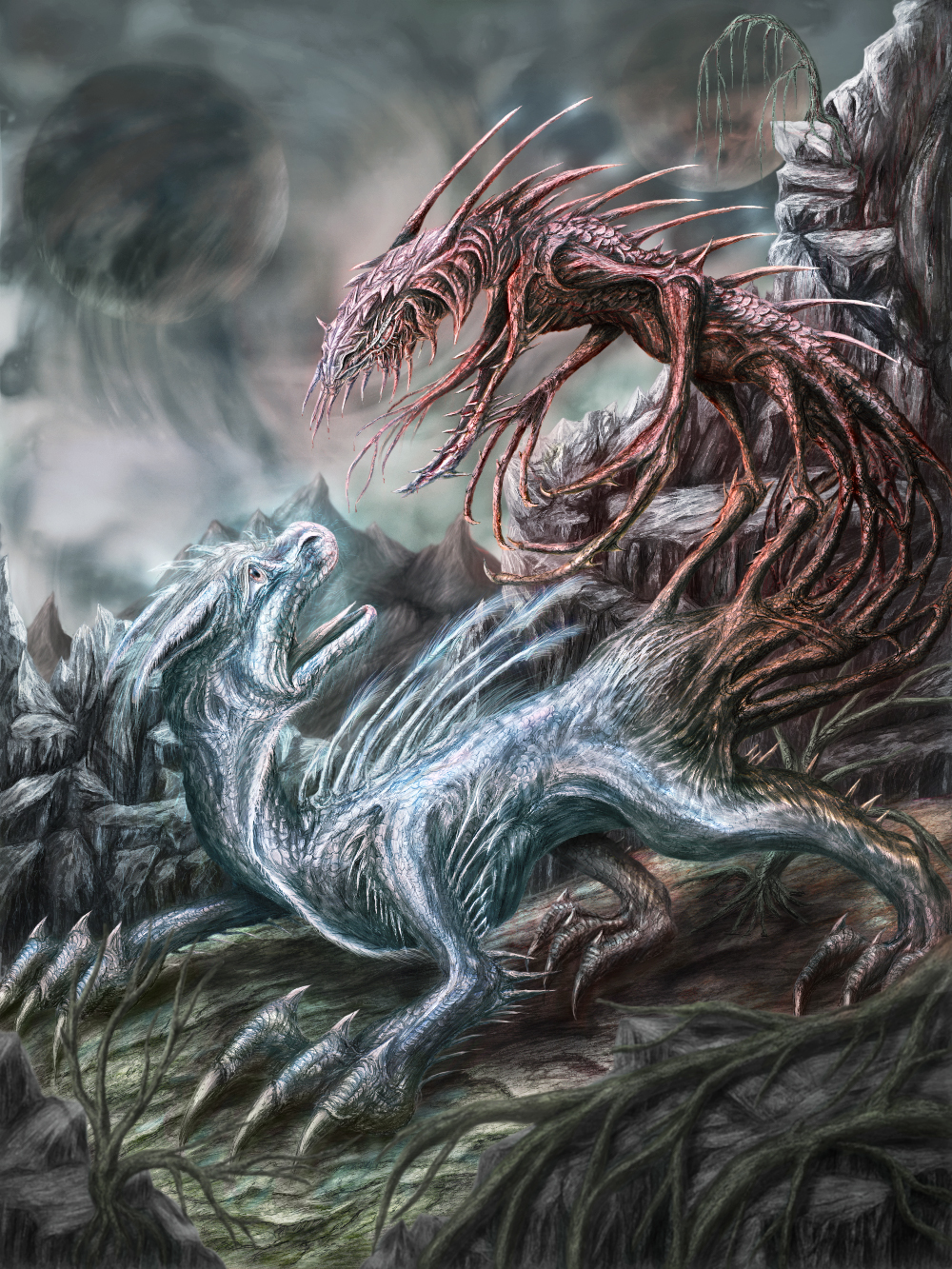 Watch
--Good versus Evil--
Neither of them can exist without the other, because they are one.
In our world good and bad are not separate. Every creature and every human being do good and bad things in their life. That is why everyone has a fight like this in his or her mind- sometimes the good side wins and sometimes the bad one. But the good or the bad cannot be defeated forever, because this would be the death for the other one as well.
The two planets symbolize the difference between good and evil. They are like two different worlds. Nonetheless, they also resemble each other. They are like a coin with a good and an evil side. That's why both merged together as a creature.
There is a battle between them, because both want to overtake the control. This battle is also a reason, why they do not realize that they are one.
Evil thoughts are sometimes like a parasite- you cannot get rid of it. It is like a temptation all the time. If you look at this picture in a symbolic way, the evil creature would be the parasite that is why it is on top of the other one.
The good creature tries to flee from the bad one. It would only defend itself, if it has no other choice. In order to show you the rather passive thinking of the good and the extremely aggressive tactic of the bad one, I decide to draw the good one on the bottom, so it can (try) to escape.
_________________
Used Brushes: Only the standard brush (a round dot) and some variations of it (scatter, hardness, size, ... )
Used Time: Around 52 hours, perhaps even more

Layers: In the end up to 71 layers, but most of them are only small corrections
_________________
This is my entry for the "Bring Your Vision to Life Contest- Good vs. Evil"