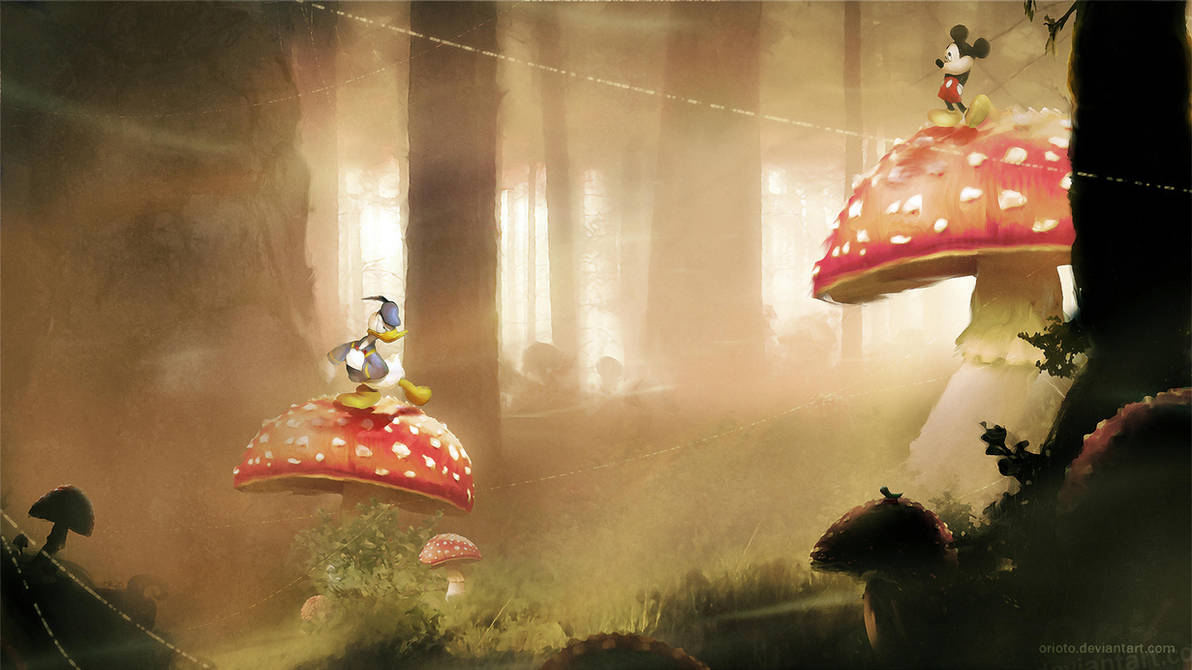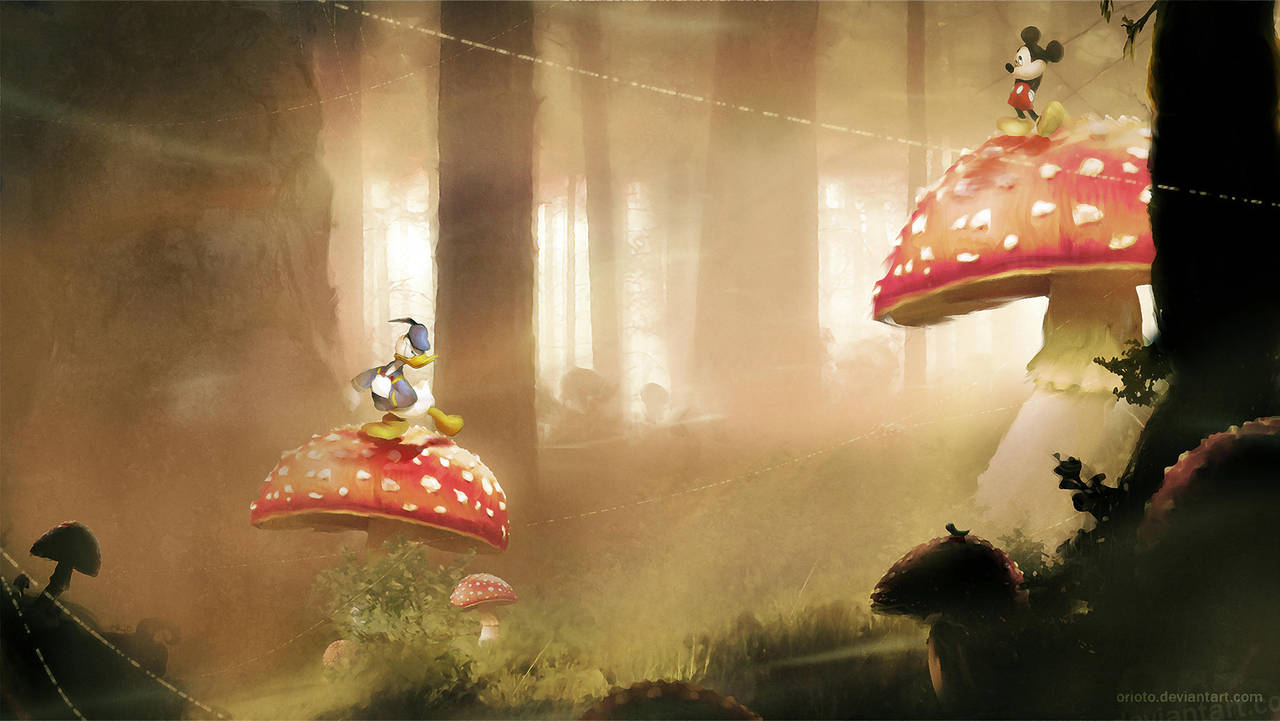 Watch
Not much i can actually say to improve the piece. Composition is good, with clear distinction between middleground and background as well, through the use of a limited palette in the back, and richer color in the front. The shrooms guide the eye perfectly to the dynamic between the characters (i played the game way back when as well), with the chars themselves rendered with iconic personality, classic Mickey and Donald.

The foreground is used to frame the picture, with the forest itself serving to guide our eyes inwards.

The one thing i definitely think is lacking is a more defined presence for the spider - the webs don't do enough for me, i think you should have put the spider lurking in the background, subdued but noticeable, creating a more present threat to the characters, and give the piece a more sinister, yet fantastical, look.

Overall, a very good piece!
The Artist thought this was FAIR
25 out of 26 deviants thought this was fair.