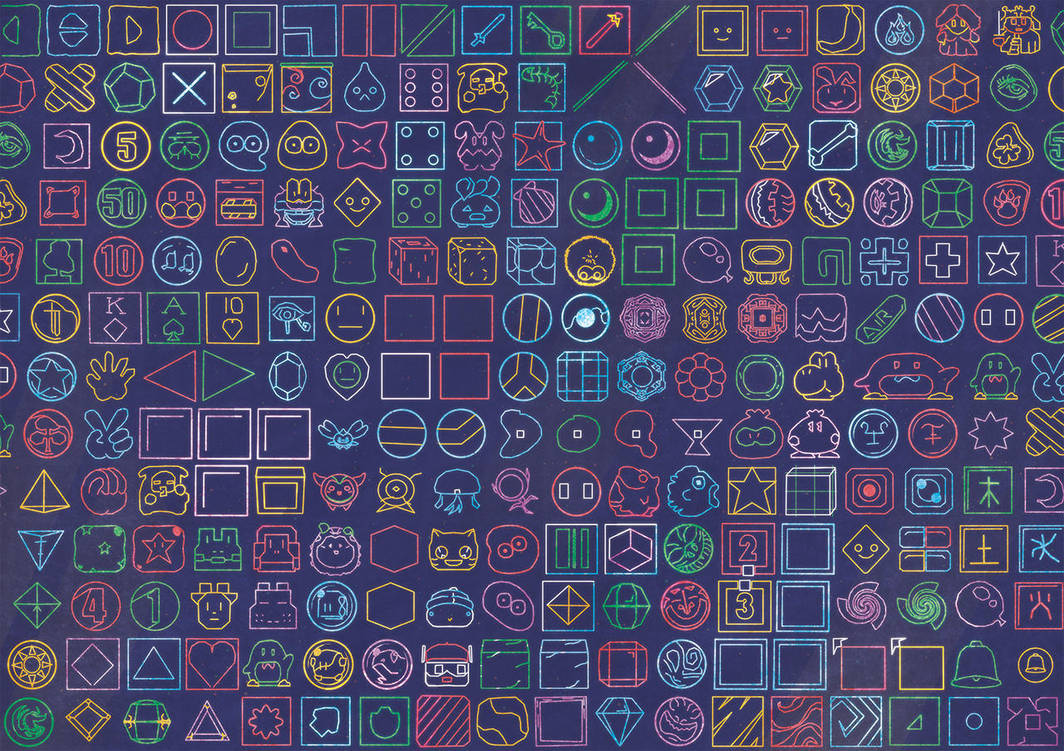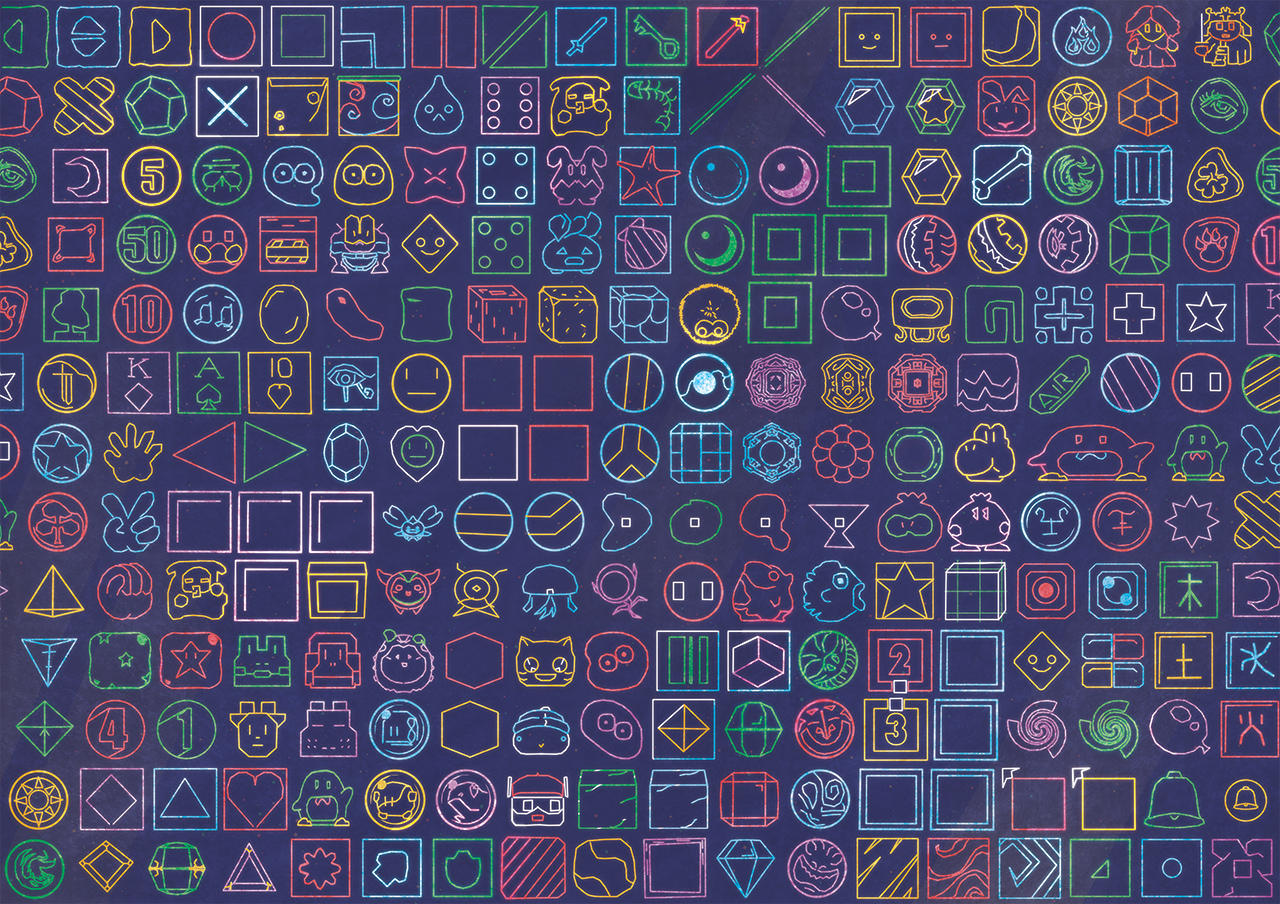 Watch
An homage to puzzle games, 78 games, see if you can find them!

I see a lot of Puzzle Game Blocks, but I don't see any Kirby Star Stacker. Is there and I just don't see it? Or did you not put any blocks relating to it here. The art is good though.
Reply

Yoshi's Cookie! Wario's Woods! Zookeeper!
Reply

I'm proud of being the first one to comment about Zoop, but ashamed of noticing Candy Crush too...
Is that Klax next to Tetris ? and Kurushi under Puyo Puyo ?

Reply

I see Tetris, Puyopuyo, Columns, Bejeweled, Dr. Mario, Yoshi's Cookie, Puzzle League and Puzzle Bobble!
Reply

The brightly-coloured outlines on top of a dark background remind me of that card game they put in the Game Corner in Pokémon Crystal. ^_^
Reply

Money Idol Exchange, columns, and sega swirl :3
Reply