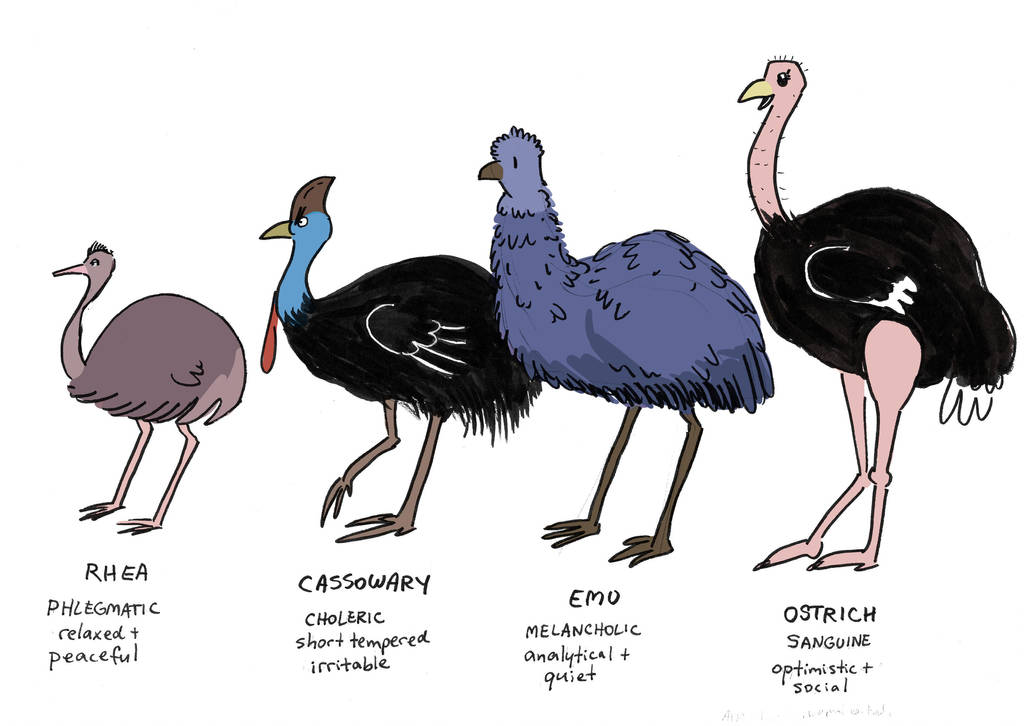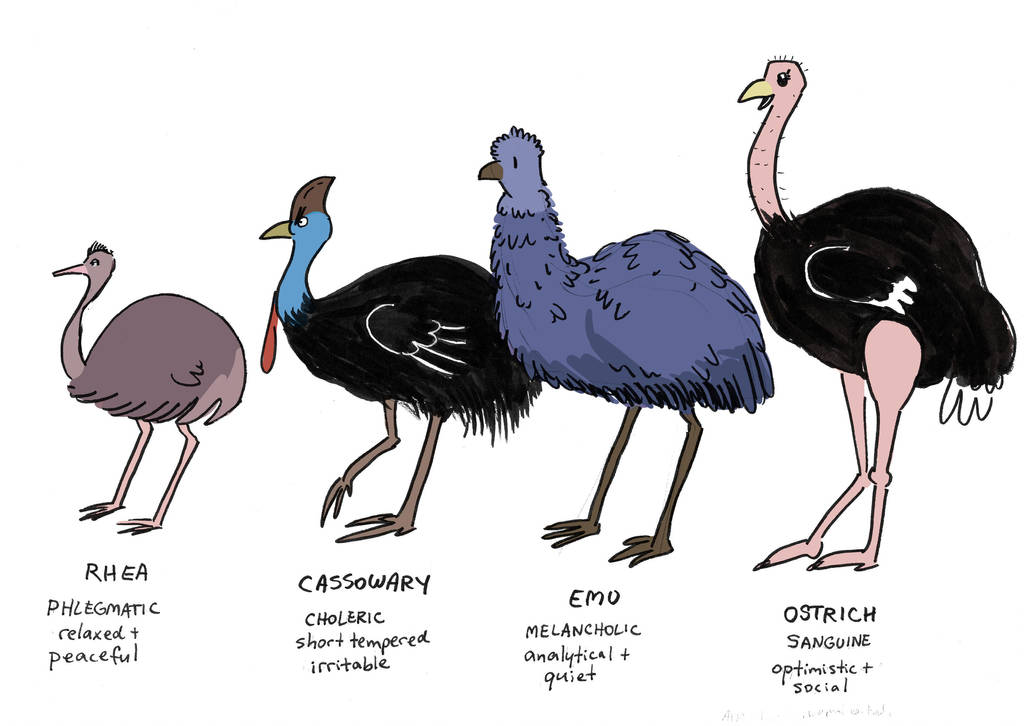 Watch
The giant bird club meets weekly as a support group for large flightless birds who don't fit into the world of the dainty little songbirds.

Just a pitch for a comic idea. Would welcome any feedback on the color choices. I want to strike a balance between using each birds' natural plumage colors and have a more colorful palette.

...Welp, this makes my previous comment look much less clever. I swear I saw that one before this one going through my watchlist.

;;
Reply