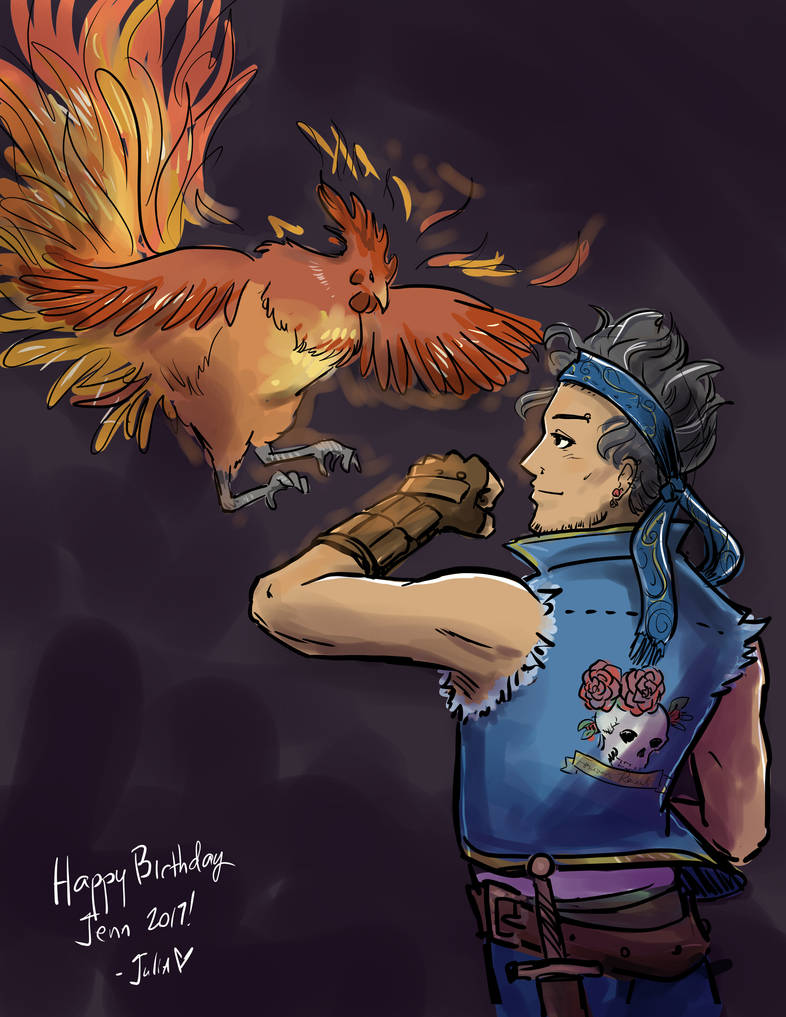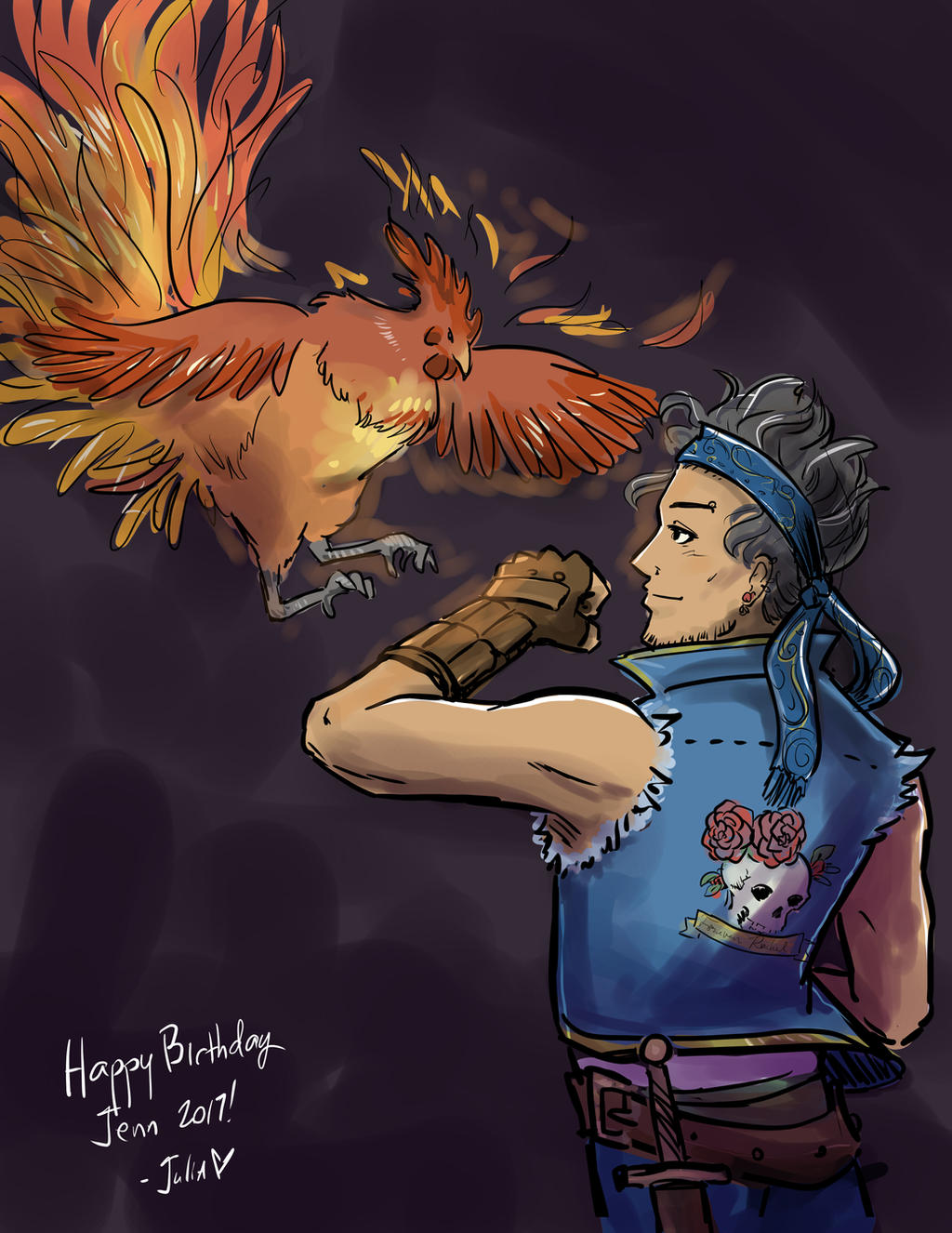 Watch
Present for
ladylaguna
... its her Locke and everyone's favorite phoenix!
No one told me what kind of bird the phoenix is modeled after. So I made him look like the real-life chicken breed called Phoenix. You see what I did there?

This is the first time I've seen this drawing on my desktop monitor, and I realized his jacket says "Forever Rachel" on the back. I'm crying!!!
Reply

You know what, I spent soo much time trying to come up with a cool sounding phrase to put on there. But in the end I went with the old standby. Haha! Hey, it works!
Reply

Neat. With that design on his back, Locke looks like a biker gang guy, save for the fabulous face and hair. Interesting take on the Phoenix!
Reply

Reply