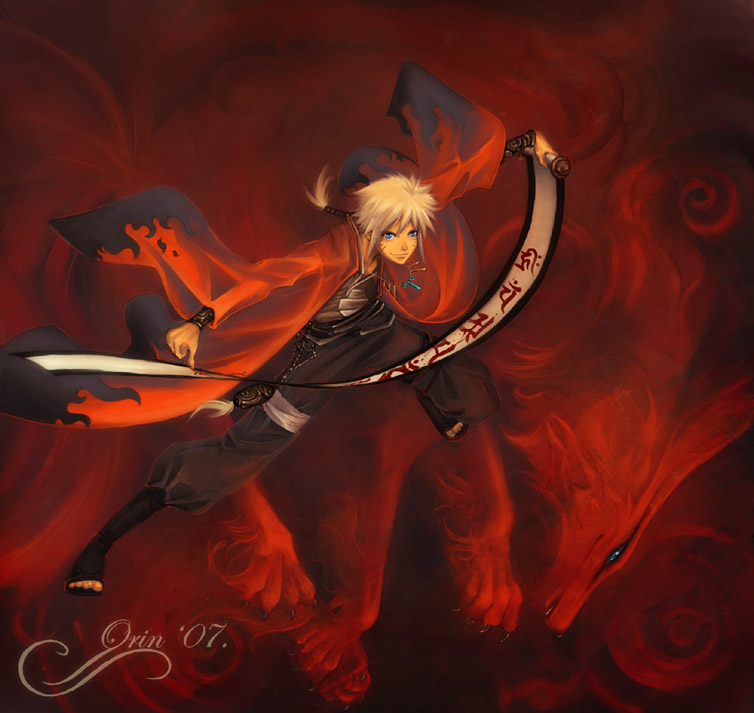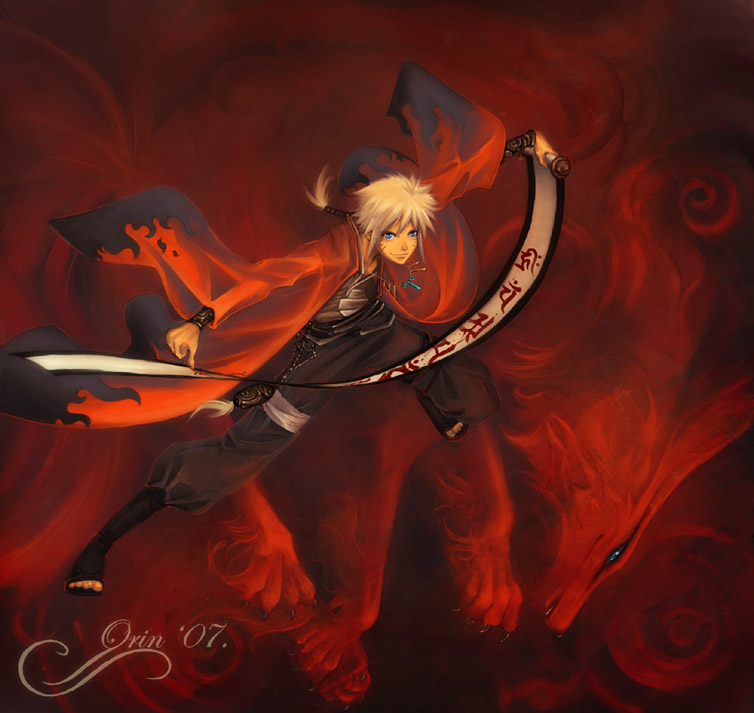 o.o I had a description written for this. But um… I lost it. x.x;
This pic is old. I started it and then got fed up with it, left it alone for a bit and finally got back to it. …. Yeah.
Naruto, basically, and the Kyuubi. In harmony. Mostly. The idea behind this was that Naruto and his inner demon are 'okay' with eachother eventually and will learn to coexist without the shit hitting the fan. >.>; Almost-Rokudaime Naruto btw. :nods: So he's a bit older in this. (late teens?)
Just an idea. XP :likes the idea of a Kyuubi merged Naruto: x.x;
Basic design of Naruto's coat is yoinked from Namikaze Minato's coat (aka. Yondaime~ X3 )
I freely admit, doing the Kyuubi in the background was pure therapeutic and I loved it. *___* And yes, I gave him/her blue eyes. o.o On purpose. Because Naruto has blue eyes. :nods: … …
Hands up who wants to see the new Naruto movie? @.@ :raises hers and waves it around madly:
I don't care how many times Naruto almost!dies, there a moment
right here
where his hair is all wet and he shakes it out and he's smiling and it's a PURE fangirl service moment. *___* XD
Always knew he was going to be an uber!bishounen. (3 (Hotter than Sasuke! X3 :shotded: )
Moar PLZ!
Uzumaki Naruto is © Masashi Kishimoto