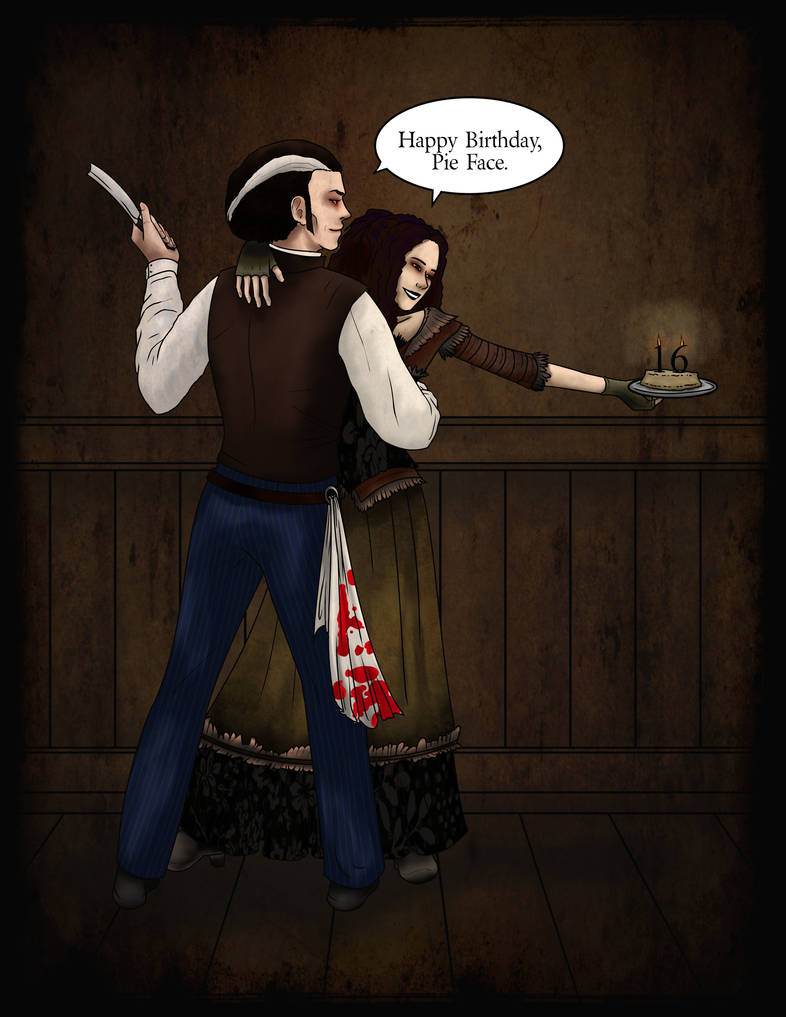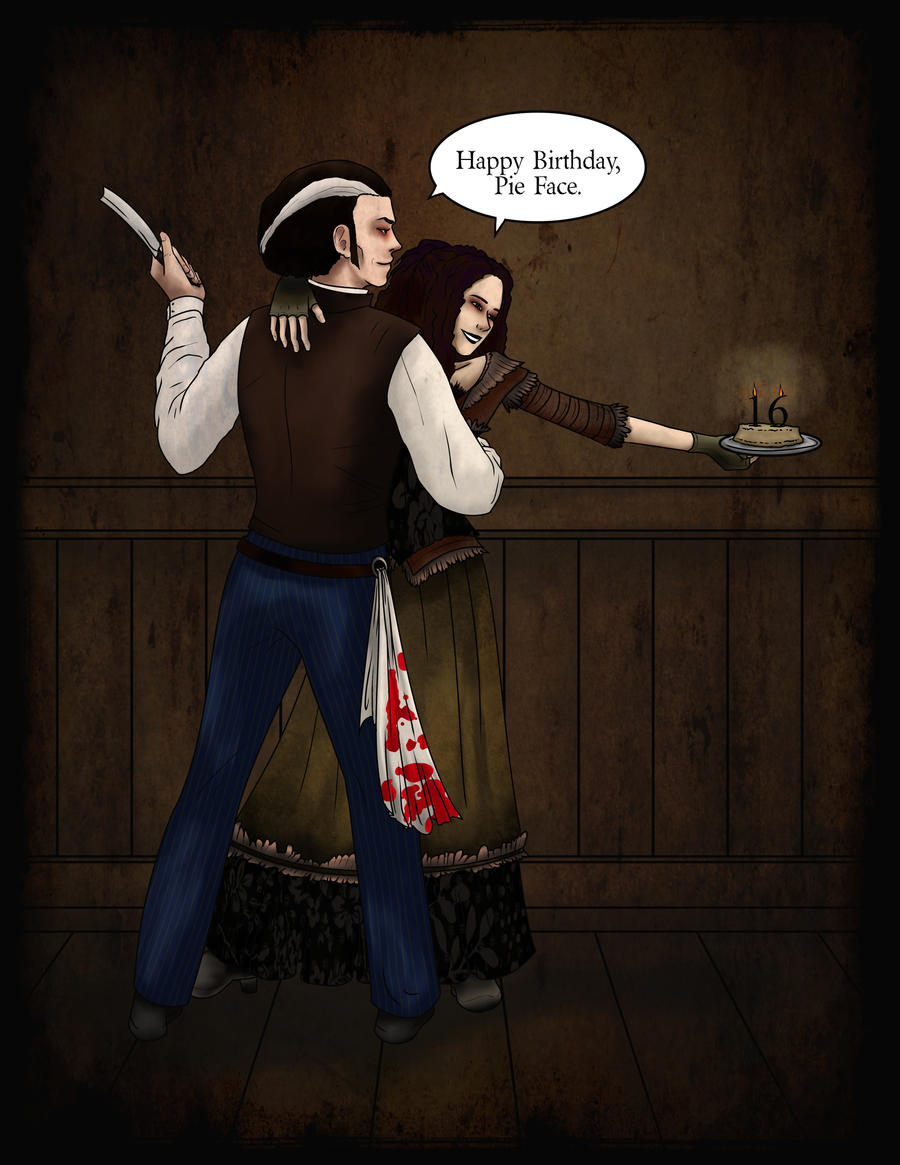 Watch
HAPPY BIRTHDAY, ANDREW!


It's a few days early, but I wanted to do a midnight gift for ~
AMWeitz
.

Anyway, since we're both huge fans of Sweeney Todd (meaning we break out randomly into songs from the soundtrack), I decided to do a Sweeney piece.

And the 'pie face' thing is a reference to a musical he was in earlier this year.

Anyways, have a freaking awesome birthday, year, life, etc.

Let there be pie!

ref:
[link]
texture:
[link]