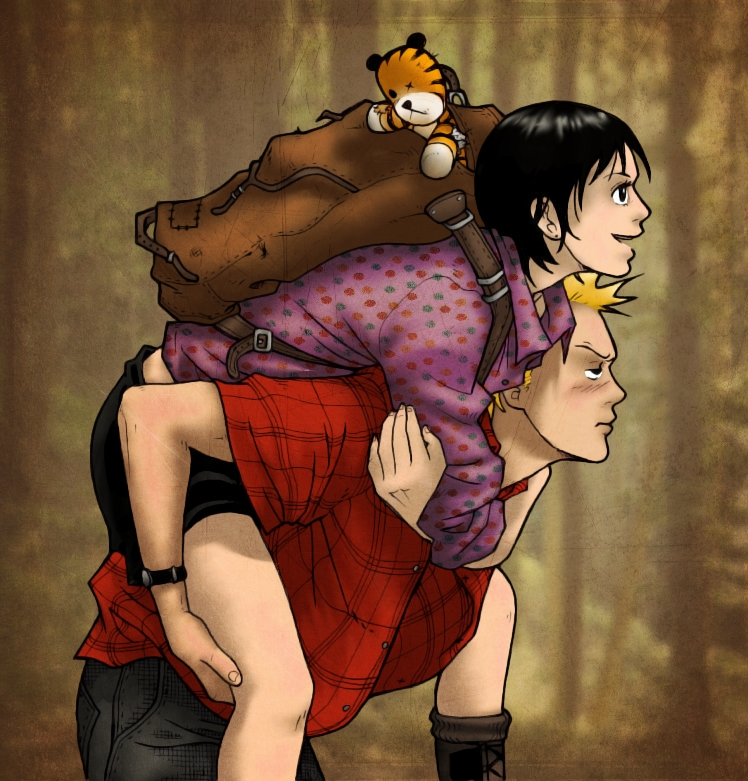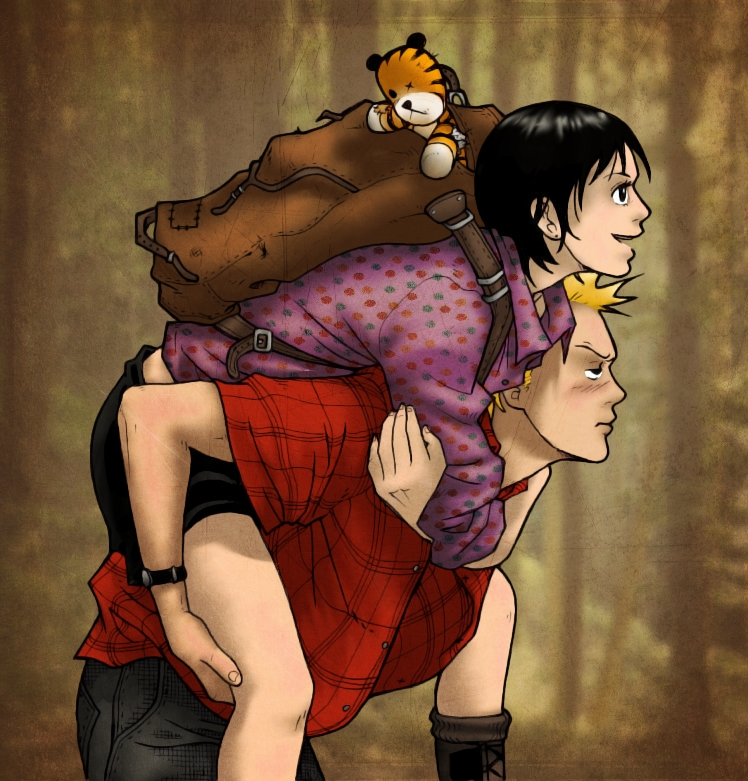 Watch
Susie: "Let's go an adventure!"
Calvin: "Can we go an adventure that doesn't involve me carrying you everywhere?"
Susie: "Nope! Onwards!"
Meanwhile, in the backpack...
Mr. Bun: "Can you see what they're doing?"
Hobbes: "Hey, I'm working on it! Cut a tiger some slack!"

The wonderful lineart by *
nami86
:
[link]
I love Calvin, Susie and Hobbes, and they're so adorable all grown up.

Textures used:
[link]
by *
sacmaluk
[link]
and
[link]
by ~
struckdumb
[link]
by *
aeiryn