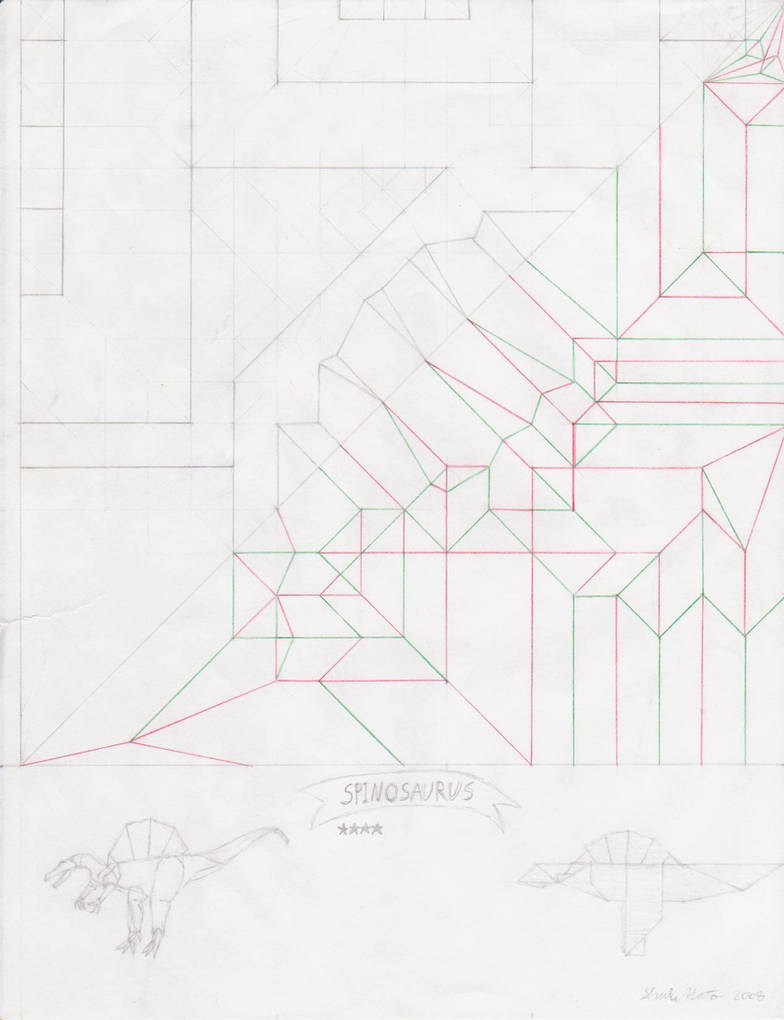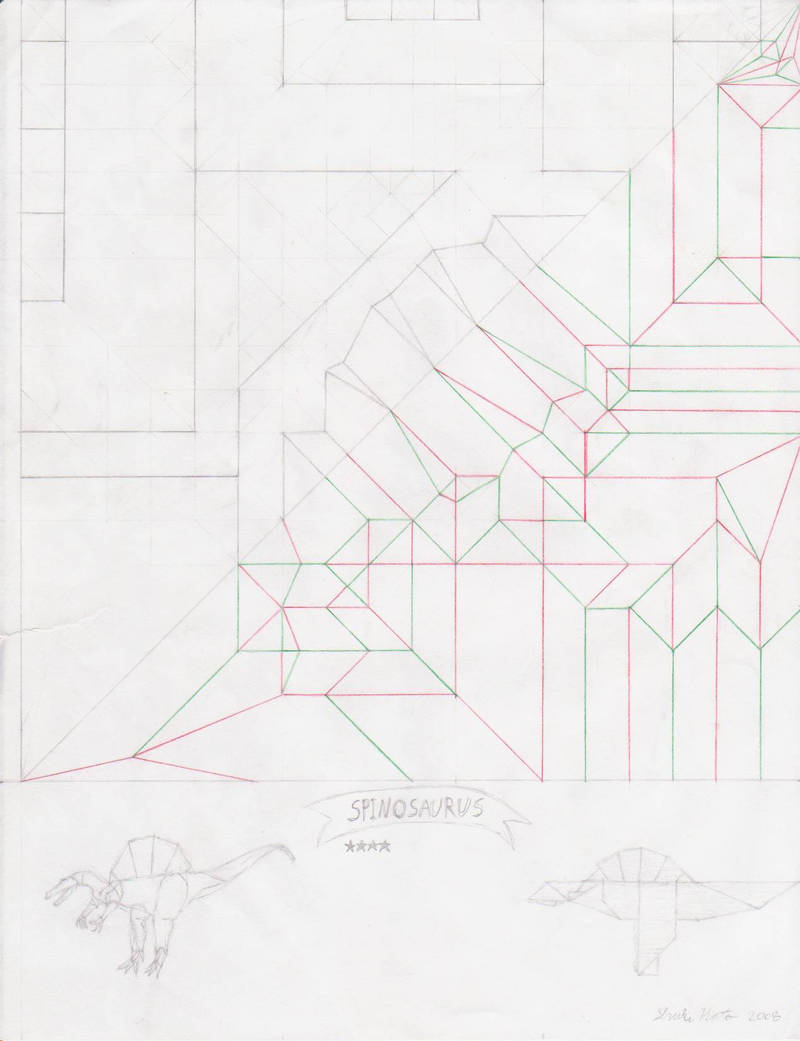 My Spinosaurus design. This model is based on a 9x9 grid. I love the sail technique used in the center of the paper.

i have no idea how to fold from CPs
this is all so wierd to me
Reply

Well, first you have to make all the creases (only shown on the right side),then you collapse the whole thing mountain folding along the red lines and valley folding along the green ones (with the colored side up). A crease pattern only shows how to fold the base, from there you just shape the model as you see fit.
Reply