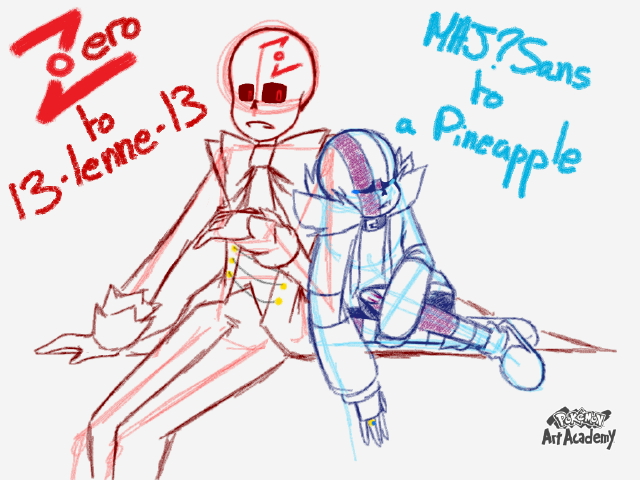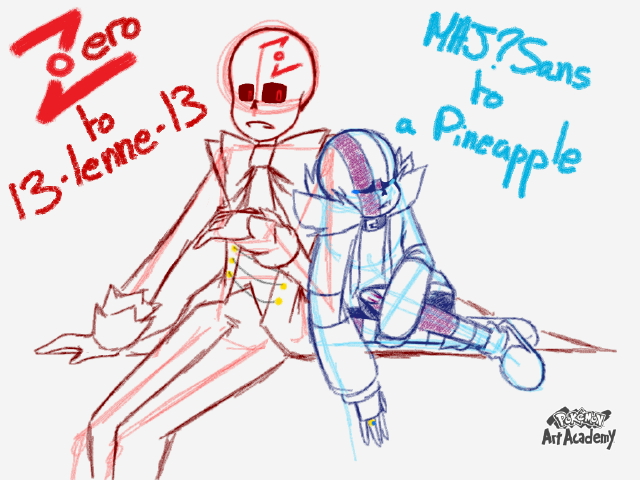 Watch
OMG, the connection of my father is really bad...
I said that I will try to don't draw MAJ?Sans ?
I'm sorry, but this little shit is too much for me... aaaaaaaaah I can't stop draw him... WHHHYYYYY TELLL MEEEEEEE
meh
Hey, MAJ?Sans who fall aslep with another person than Echo ?
Maybe he is too tired... Or Zero looks like an important person for Mise à Jour -w- who know ? (Me ? mmmmmh maybe...!)
Whatever, Zero seems don't understand why Mise à Jour falls aslep (in the final drawing I wanted to do a sky... like if it was 3PM XD)
Zero to

MAJ?Sans to
_________
The part that nobody care
I write the name of the creators of the characters on the drawing because on Miiverse, the Administrator... don't like the DA Links XD So I write 13-lenne-13... for Lenne XD no problem about this, and I write a Pineapple for me, because... on Miiverse... I want that the people here think that it's another person who create Updatetale... (Why Pineapple ? Because my name is Anastasia, my friends give me the surname Ananas and Ananas is Pineapple in french XD)
I did this draw at... 3AM... ok?
I don't know if I will finish this draw... I give up everything now hahahahahahahahahahahahahahahahahahahahahahahahahaha but it's fine !!! it's wonderful !!! *sigh*
I can't stop to listen the Cover of Persona 5 of LittleVMills...
Rivers in the Desert
Life Will Change
what I do of my life... (This little voice in my head- You give up everything little shit, even the stuff that you said that you will never abandon)

Awwww this is so cute!! Poor Maj is tired!!
Reply

First: This is adorable <3
Second: Stop calling him lil shit, he isnt D:
third: Giving up on everything...well...its your decide if you wanna do that or not at the end. Its a pity, but if you arent
satisfied then you shouldnt force you to continue it.
Reply