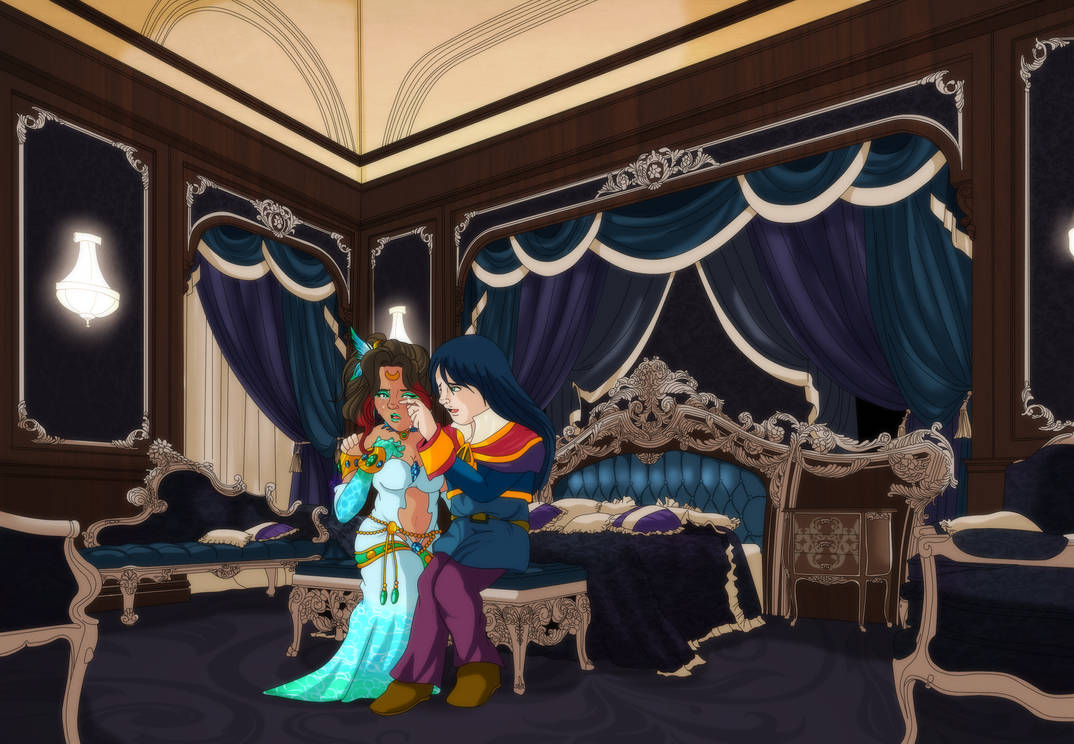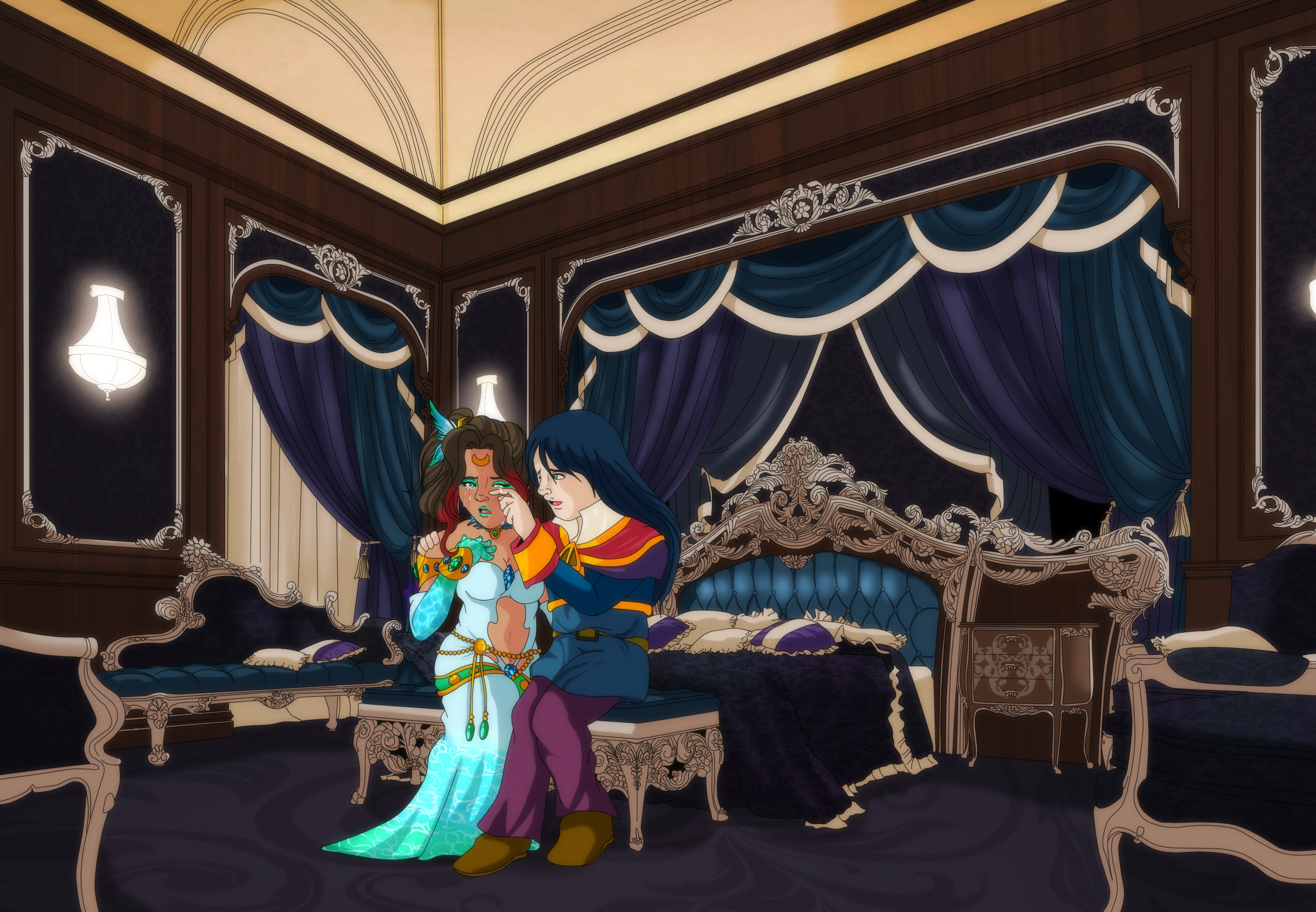 "You are a gift in this world, and I will make sure you see that, Princess…Forever, I will be by your side." – Prince Marcassin.

---

Coral: Pick whatever outfits you want, or you can make your own!

Me: Okay! *runs right for her favorite gown of Coral's*

An art trade with my friend, Coraleana of her character, Princess Coraleana and Prince Marcassin from Ni No Kuni.

I cannot stop finding a reason to draw that gown.

It is one of my favorites of hers. ^^ I did give her makeup for the sake of having it. x3;; I wanted to see how it looked, really. Hope it looks okay. ^^""

I know background is extravagant, but I really haven't done anything for her in awhile, and I feel this is the least I can do to show my thanks for a lot of things and to make her feel better! Also, because of her, I tried to do background paintings and lining, so I owe that big background thanks to her. XD

Much love, my dear~

HER AMAZING PART! GO LOOK AT IT!!: .:AT:. Tranquility

Coraleana/gown: Coraleana
Marcassin: Ni No Kuni
Artwork: Me
Reference used for background—none for characters.
DO NOT STEAL/ COPY/ EDIT/ REDISTRIBUTE, PLEASE~
-------------------------------------------



AO3

Twitter

Tumblr

Fur Affinity

YouTube

AC Imagines