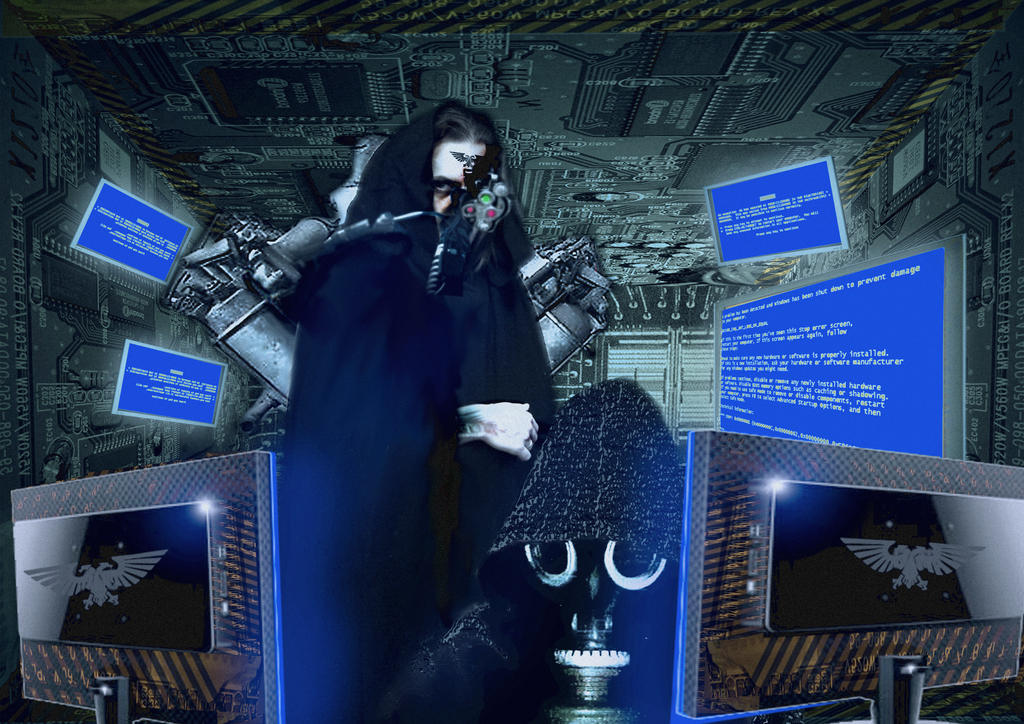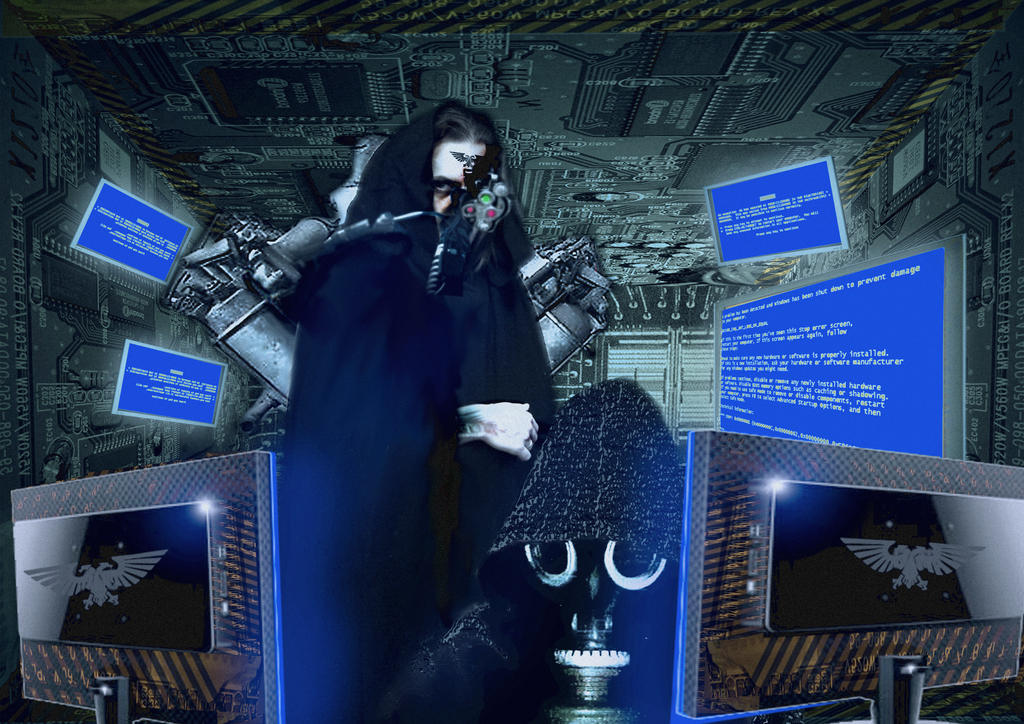 Watch
Techpriests have a hard time fixing all the old crappy technology of Warhammer 40k... It just got worse after the recovery of the chaos artifact called "Microsoft Windows" and his deadly Blue Screen of Death!
--- beggining dump of phisical memory --
-- press any buttom to continue --
A private joke of

group and it's never-working "join" buttom...

Warhammer 40k and techpriests belongs to Games Workshop...
Stocks used include: