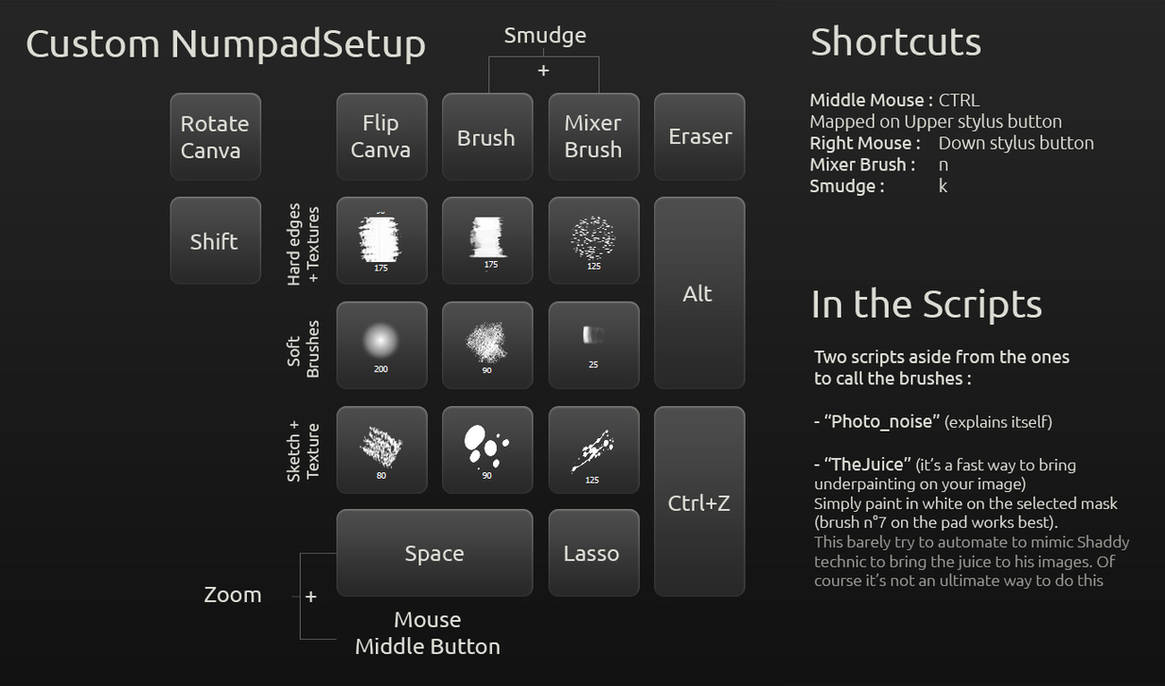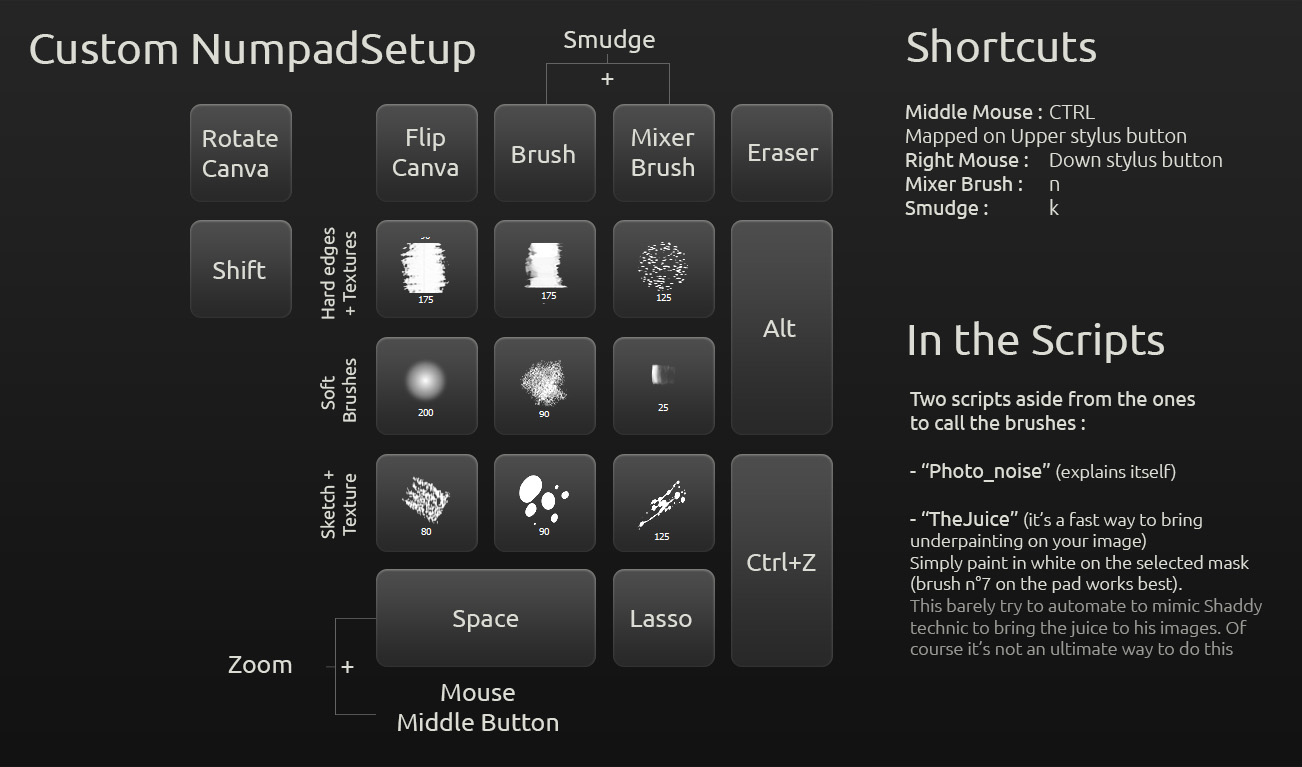 Hey!
I created a custom NumPad setting for Photoshop because... you know... as a left handed I struggle to reach the shortcuts and it's annoying.
And if you are right handed, you can customize easily the shortcuts and the way they are mapped on the keyboard to suit your needs.
So I made this to have everything in place.
The image shows you how I set up the NumPad and the features in it.
If you download the files there is a How to install so don't worry it's easy !
There is everything you need to install the panel (brushes, actions, shortcut, software for remapping the keyboard for photoshop, and an awesome script to prevent photoshop to switch layer when you Ctrl+z)
___________
Here is the link to download the Zip file :
drive.google.com/open?id=0B8wd…
___________
I hope some may find it useful !
I can't use photoshop without it now as it's so useful to me, that's why I wanted to share it with my friends artists


tnx. t thinking for new settings and now i know how too setup my work space in photoshop
Reply

Reply

De rien, j'espère que ça te sera utile

Reply

C'est le genre de petits trucs qui pourraient me donner la motivation pour reprendre le dessin, alors c'est toujours bon à prendre !
Reply