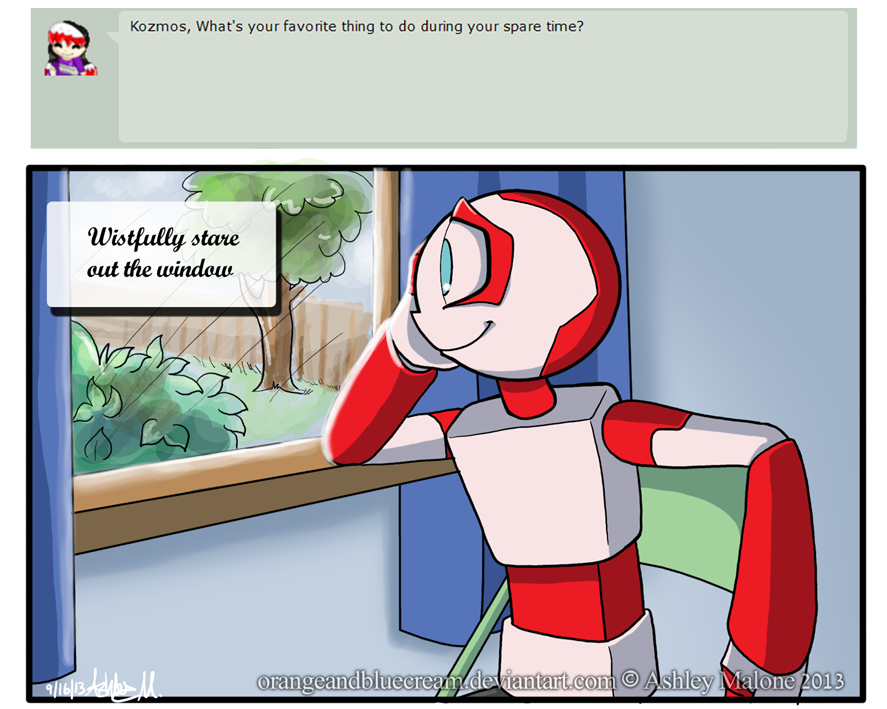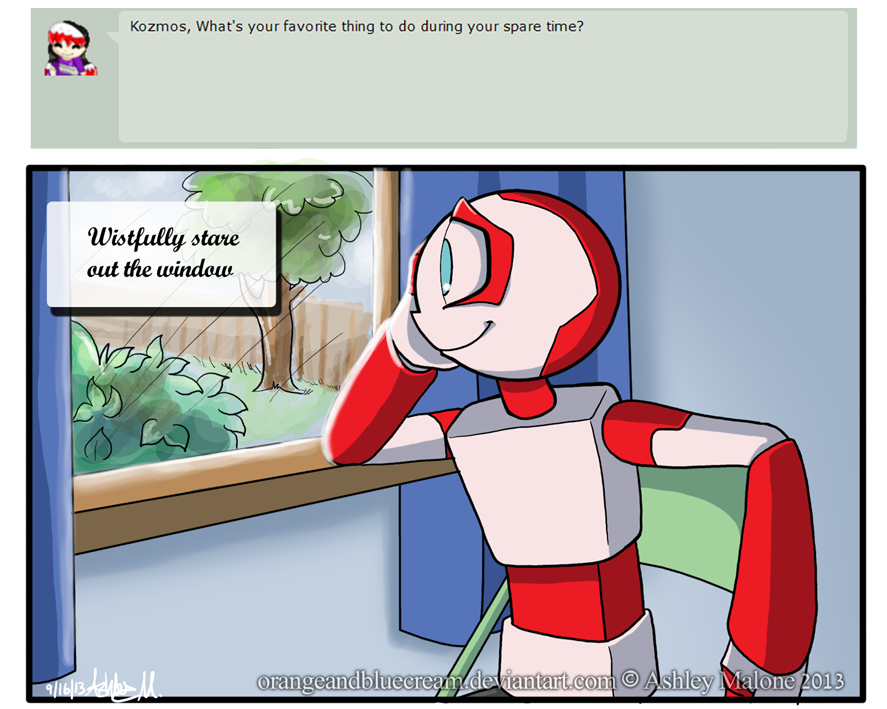 Watch

That's a nice relaxing hobby Kozmos.
I like the redesign. He looks so calm and peaceful as always.
Reply

Kozmos: Yeah I'm pretty, as Astra likes to say, "chill."

Thanks! Yeah, I gave each of the robots a purpose and his is medical/assistant, so I wanted him to have a peaceful, comforting personality.
Reply

I thought he looked a bit bulkier. : O I really like it!

Don't worry Kozmos, the world can learn a lot from your hobbies. *-*
Reply

Yeah, I wanted a better silhouette. I noticed my robot characters were mostly stick figures.
Reply

Reply

nice re-design

!!!!!!...I LIKE IT!
Eeyup, those are old men's hobbies....learn from me! I like to read! watch documentaries!, visit museums! ...wait....never mind...>__>.....XDDDDDDDDDDDD
Reply

Yeah, those are exactly the kind of things I picture him doing. XD
I was also gonna say crosswords, but I left it at window staring.
Reply

Cute

Reply