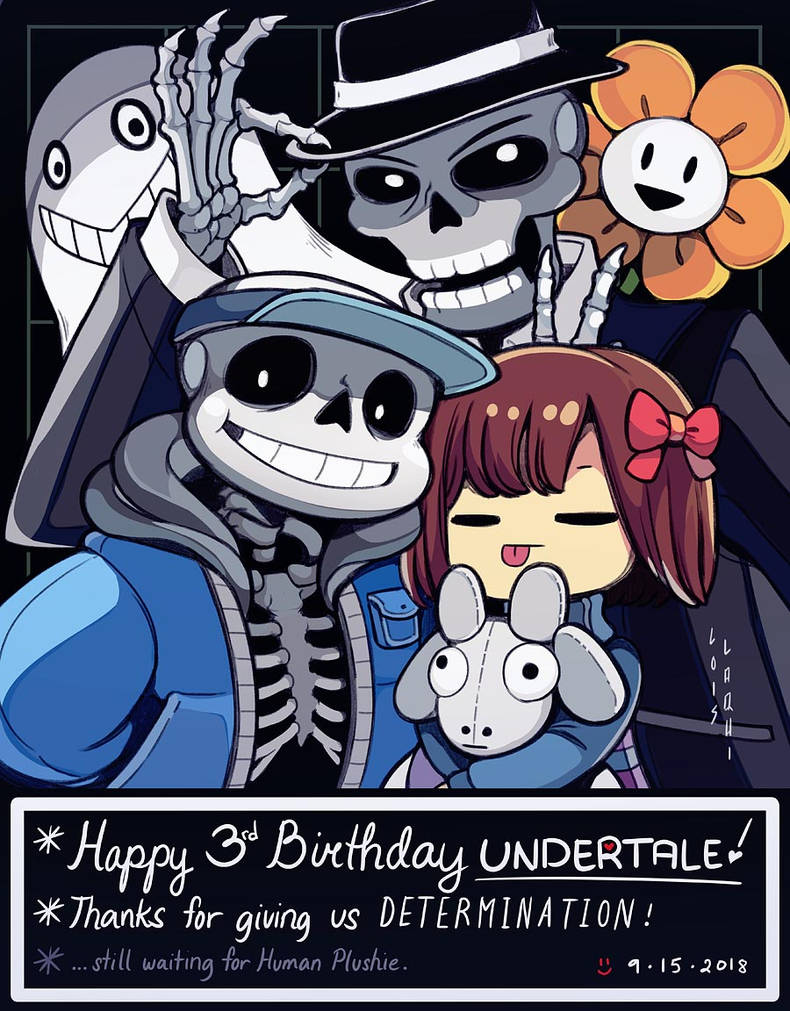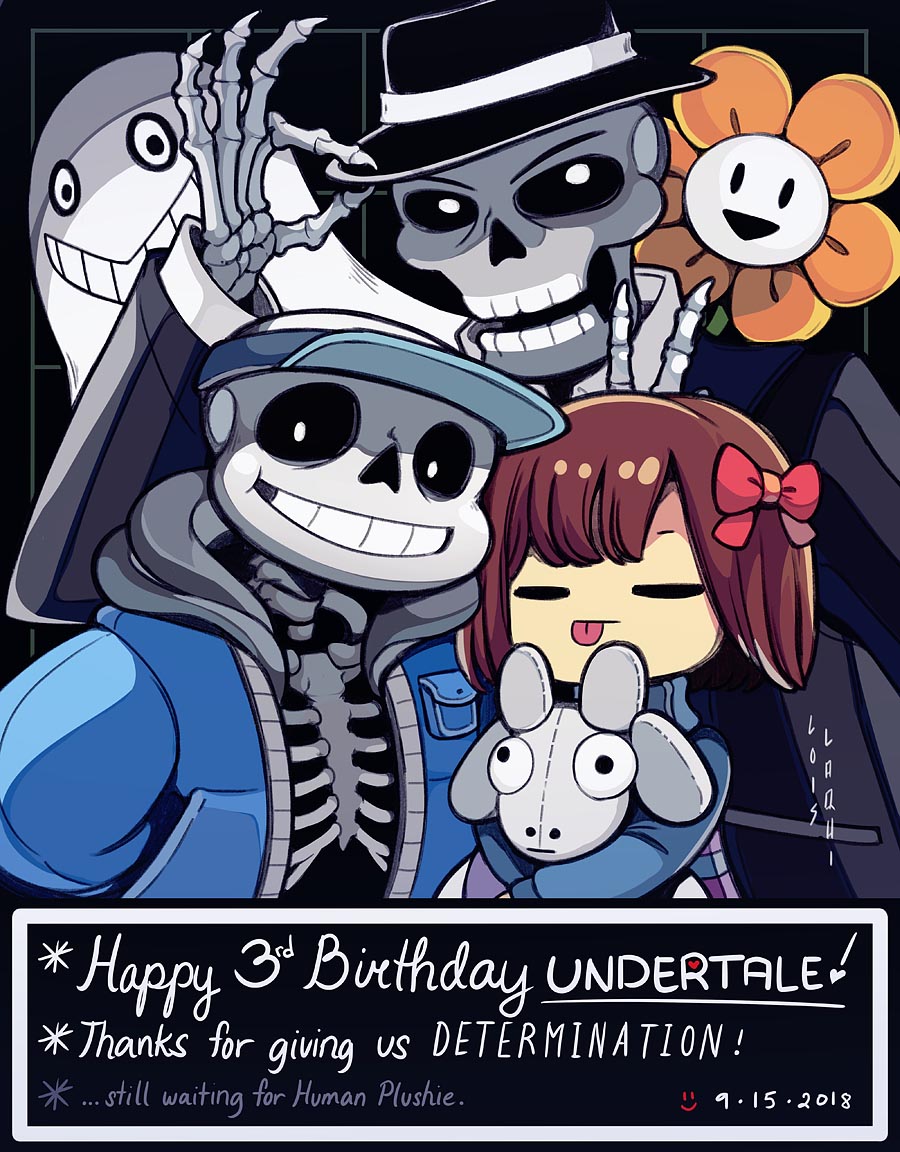 Watch
Inspiration from Undertale's Official Art Book

Some quotes from Toby:
Casino Sans

"He was going to be running poker at the casino at some point."
First Papyrus
"You would date him once and then he would call you constantly. Then, getting deeper into a relationship with him, you would finally realize... actually, he still had no redeeming qualities."
3D Toriel
"Sadly, the scene had to be cut because it was so good, it made the rest of the game look terrible."
Blooky the Placeholder
"Napstablook was never in my original plans to be in the game."
3D Flowey
"Flowey appeared in my head fully formed. He didn't really change throughout development."