|

-



- 21+ |


I'm an artist and writer, though I prefer to spend most of my time reading and escaping the world.F Please let me know what you think of my work. Constructive criticism lets me learn, and provides you with improved art.

I've literally been on DA for 10 years.
I'm not actually new to DA, but since my other account predates the inability to change usernames without a core membership, I thought it might be time for a new start. My works are going back up in random order. They're not all up, but they will be eventually.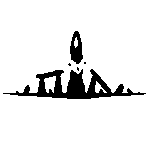 "Darkness must pass.
A new day will come,
And when the sun shines,
It will shine out the clearer."