l
Gallery
l
Watch Me
l
Note Me
The deviantART version of the random playlist meme. I might add to this later. Enjoy.
1. "Slow Burn" by Atreyu
"...it begins with a dark blowing ember..."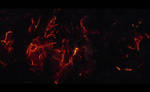 2. "Spite and Malice" by Placebo
"...Jack is all tragic when he stands alone..."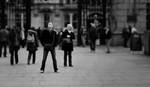 3. "Misty Morning, Albert Bridge" by The Pogues
"...Held a match to your cigarette, watched the smoke curl in the mist..."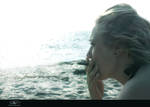 4. "Romeo and Juliet" by The Killers
"Juliet, when we made love, you used to cry;
You said, 'I love you like the stars above, I love you till I die'..."
:thumb123395335:
5. "Better Together" by Jack Johnson
"...and when I wake up, you look so pretty sleepin' next to me..."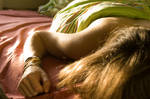 6. "Birdie" by Millencolin
"...You're free to be all that you want to, so don't ever let your dreams pass by..."
:thumb104220587:
7. "Crash Into Me" by Dave Matthews & Tim Reynolds
"...I am swimming in your seas and in your ocean, and I feel your waves come and crash into me...."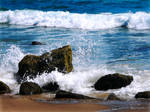 8. "Hero/Heroine" by Boys Like Girls
"Do you know that your love is the sweetest sin?"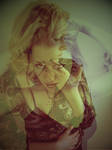 9. "Down With The Sickness" by Disturbed
"Oh no, the world is a scary place..."

10. "Butterfly in Reverse" by Counting Crows
"...Where'd you want to go to with nothing beside you but webbing and curfews and rain?"
:thumb149215155:
11. "Jesus" by The Velvet Underground
"...Help me in my weakness 'cos I'm falling out of grace..."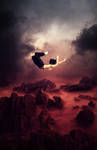 12. "Grey Stables" by Iron and Wine
"...Brave lady, I could see you through the mosses laid, shameless in the sun."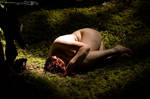 13. "Novocaine for the Soul" by Eels
"This paint-by-numbers life is fucking with my head..."
14. "Spotlight" by Mutemath
"You know the one thing you're fighting to hold will be the one thing you've got to let go..."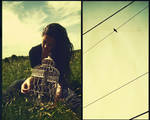 15. "Pleasure, Little Treasure" by Depeche Mode
"Everybody's looking for a reason to live...pleasure, little treasure."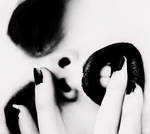 16. "Other Side" by Pearl Jam
"It's not the same without you up here..."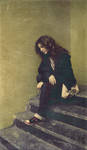 17. "Worth Dying For" by Rise Against
"I searched for love in an empty world but all I found was hate."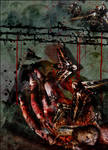 18. "The Tide" by Spill Canvas
"...Heaven's not a place that you go when you die, it's that moment in life when you actually feel alive..."
:thumb85303573:
19. "Only One" by Evanescence
"All our lives, we've been waiting for someone to call our leader."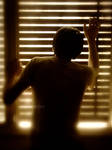 20. "Downer" by Nirvana
"Hand out lobotomies to save your little families' surrealistic fantasies..."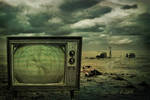 21. "The Ultimate Showdown of Ultimate Destiny" by Lemon Demon
...the entire song.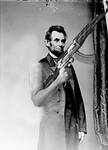 22. "Welcome To Mystery" by The Plain White T's
"This is a place where your mind can escape all the problems today and go far, far away..."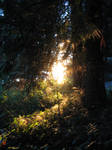 23. "Another Girl's Paradise" by Tori Amos
"...the way she paints the world -- I want that in my life."
24. "I Wanna Hold Your Hand" by The Beatles
"When I say that something, I wanna hold your hand."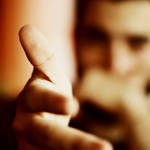 and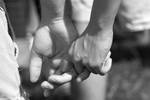 because I love this song that much.

25. (Last one!)
"Ocean" by Pearl Jam
"Hold on to the thread
the currents will shift
guide me towards you
know something's left
and we're all allowed to dream
of the next time we touch
you don't have to stray
two oceans away
waves roll in my thoughts
hold tight the ring
the sea will rise
please stand by the shore
i will be
i will be
there once more."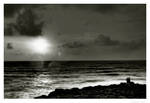 CSS made by
TwiggyTeeluck
Texture by
LilySanches