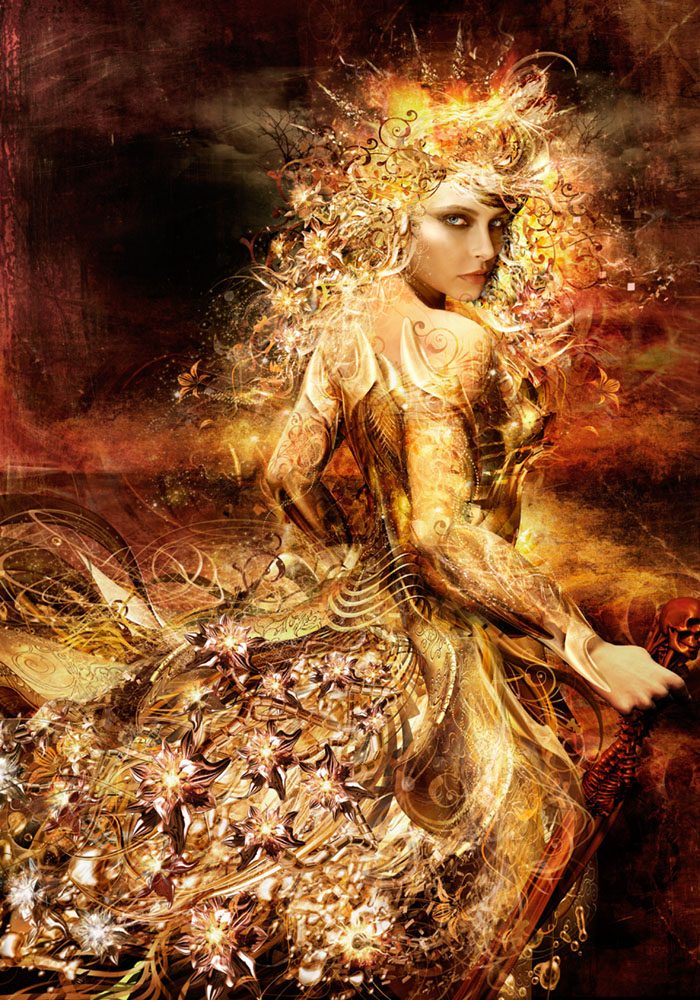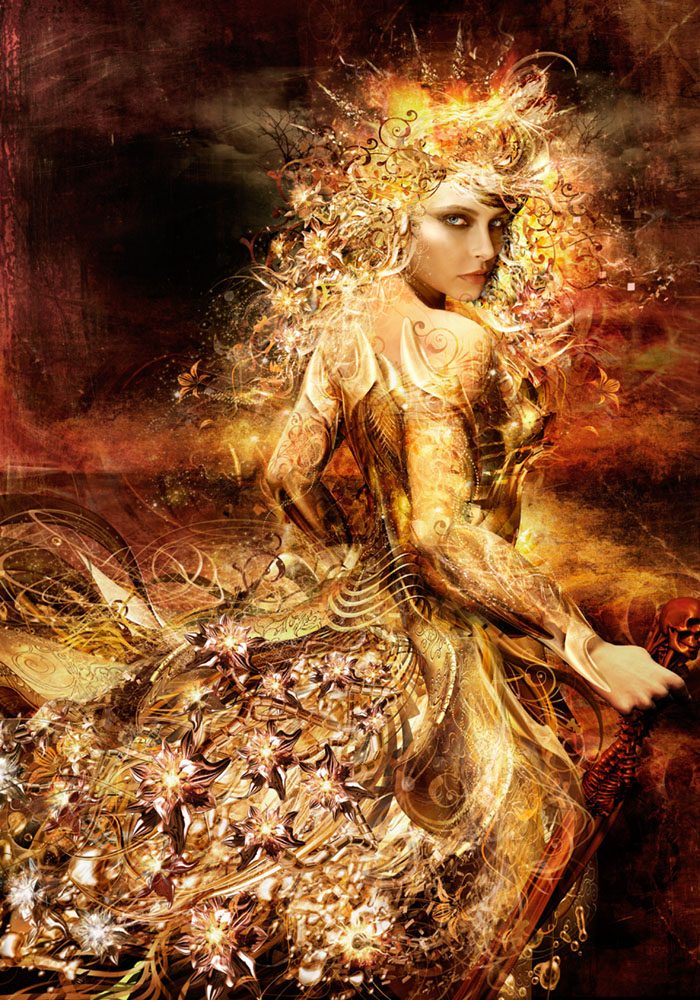 image created for an exhibition of LOndon school of fashion on the ICA LONDON with the title "death of taste"
[link]
*after demand!!

an insight on the way i work!!
"the image was done with photoshop mainly and 3dstudio max (all the dress+details) and a bit of poser for the the body+renders at 3d studio max..... --the face is the only "real" photograph(from a shoot that was done for a job from my agency).....+the various textures etc that are from my library of stuff (printmaking etc) either scanned or photographed -some of the patterns used for the hair were the only thing i had bought from a stock library(as a b/w vector image)....
.."
also there is an animated tutorial??or just work in progress of this image here
[link]
and head shot here
[link]
thank you
closer detail:
[link]
[link]
[link]
Daily Deviation
Given 2007-01-25
portrait-of-a-lady
by ~
optiknerve-gr
. The detail is absolutely fabulous, the choice of colors is stunning and the elements blend together so well. This is definitely a very powerful image that is waiting to be appreciated at its true value. (
Suggested by Cutteroz and Featured by fourteenthstar
)