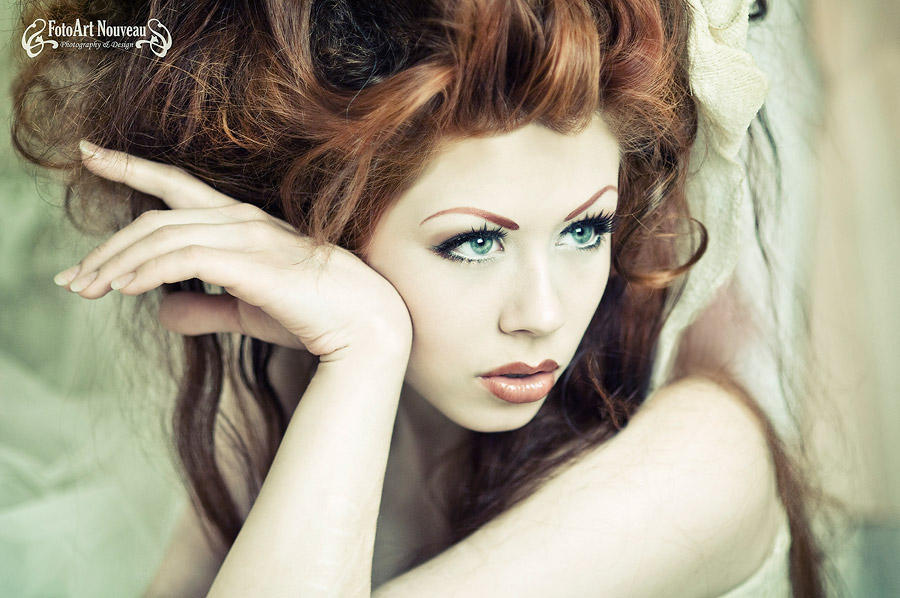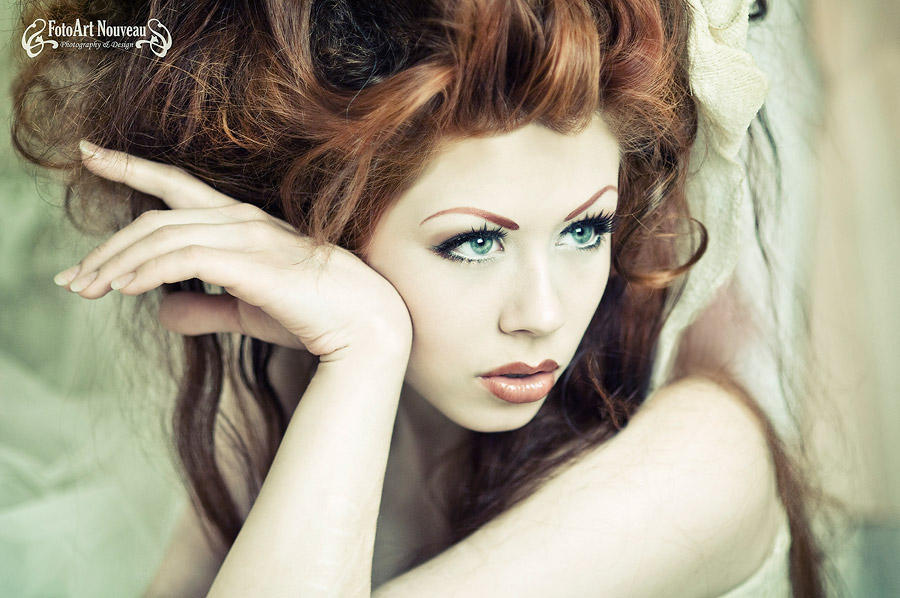 Watch
Please add my facebook page for news, recent informations and private pictures
[link]
Model, make-up, hair:

| www.miss-overdose.com
Photographer, retouch:

| www.fotoart-nouveau.com
This is a lovely piece. The face and eyes are beautiful with a soft but powerful and alluring look to them. The soft colors and lighting are very complimentary to the composition and really draw attention to her eyes. Her hair gives the image a sense of movement pulling the eye through the picture. My only criticism would be that the hand position looks a little forced and there appears to be no apparent reason for it to be in that position. It would also be interesting to see the piece cropped a little on the left to make her face less centered. I really like this picture, thank you for sharing it.
The Artist thought this was FAIR
1 out of 2 deviants thought this was fair.
Everything looks great on this piece to me, except i would like to see the hand in a more natural position, it kind of looks almost too posed and a bit awkward...I would also prefer a more natural look to the eyebrow, I find her hair so raw and wild it makes her eyebrows look too smooth. I also think the color should be a bit more vibrant...I would love to see some more pop between the red and green. Overall this is a very stunning shot to me. This model is absolutely breathtakingly beautiful. The hair is excellent, big beautiful lips and eyes. Innocence and elegance portray across her face for me. I would rate this piece 9 of 10.
The Artist thought this was FAIR
3 out of 4 deviants thought this was fair.