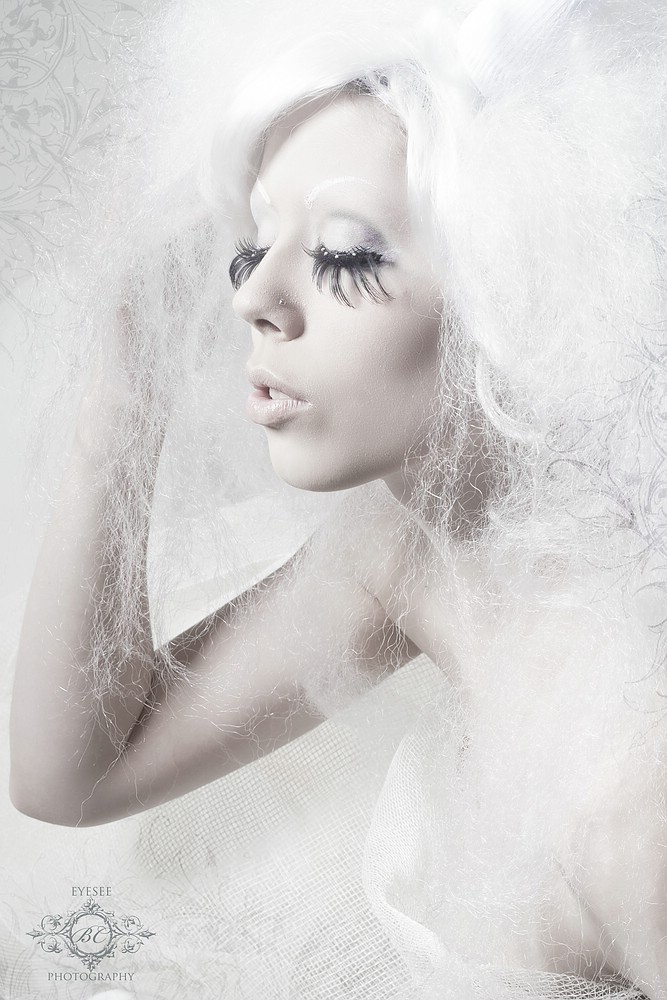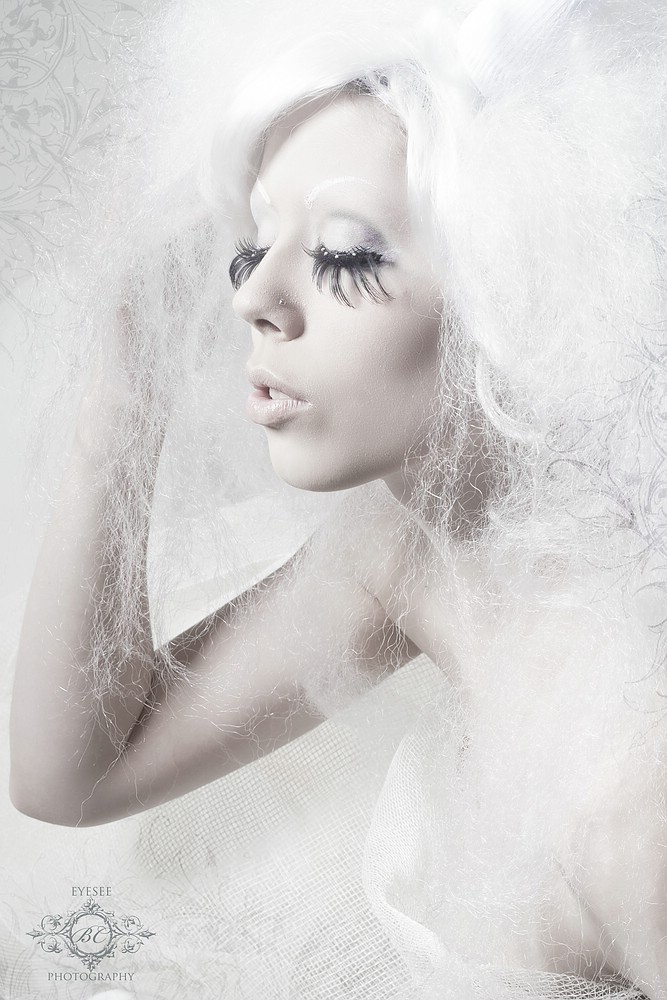 Watch
And here's the exact opposite of the previous theme.
You never cease to amaze me and I really don't know what to say, I don't know what 'mottenlicht' means, maybe it has something to do with milk, but you look like you're made of cotton candy and I have nothing short of the desire to eat you up, metaphorically speaking

The fake eyelashes somehow remind me of a butterfly's antennae but what really holds my attention captive is your lips. While less '

owerful' of other, more forward pictures you've shown us, this shot is very intriguing and.. ethereal, for lack of a better word.
A fine touch is the 'disappearing' right hand, it really adds up to the surreality of the image. Oh, and this is the kind of expression I love the most, very relaxed and natural!
The Artist thought this was FAIR
12 out of 12 deviants thought this was fair.
First off I would like to quote the first Comment on this work of art.
~ukrytawemgle
amazing ;o

and it is. You can't lie and try and say it's not, because it is and you know it.

The expression gives a feeling that she's expecting something with anticipation but yet is calm and relaxed as she waits. (She almost reminds me of a bride about to kiss the groom.)
When I first saw this I thought it'd be interesting to even look at, and it is. Just like the rest of the work in the gallery you can't help but marvel on how lovely the body shape, the shading, the emotion, and the facial features are. Each step in the works of a picture like this must take forever to get it to be so perfect.
I hope that I can find this one in a book somewhere to buy, or just get the print, I'll make sure it goes right up on my wall for the world to see how lovely Ophelia Overdose really is. And how wonderful she can make you feel by just a picture.
The Artist thought this was FAIR
24 out of 24 deviants thought this was fair.