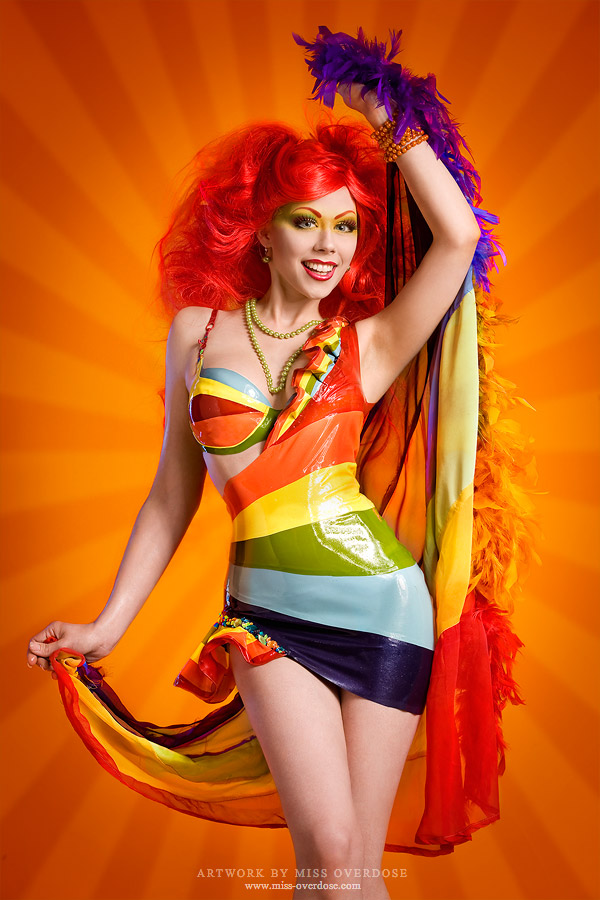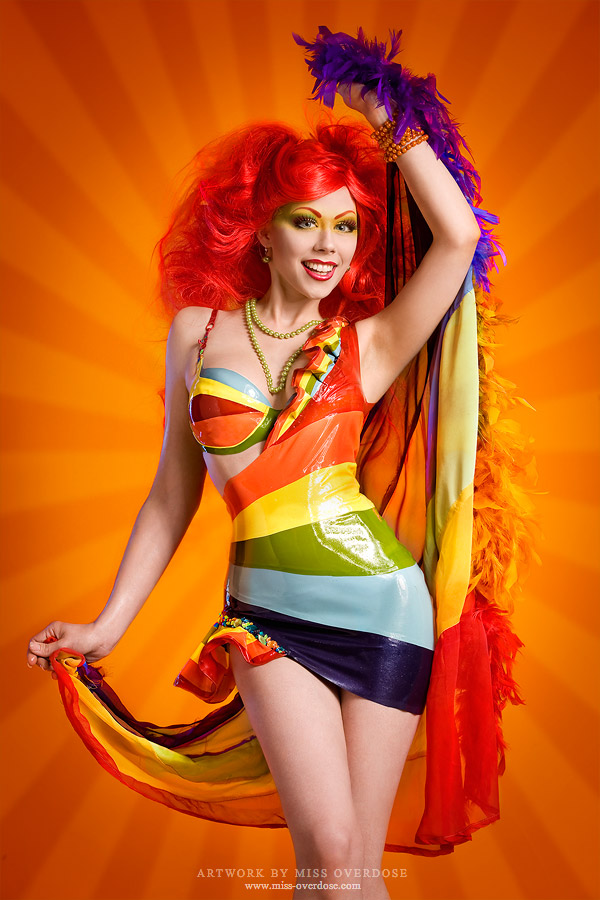 Watch
This picture will be featured in the pride edition of Giuseppina Magazine, Colorado US!!
Moreover this is the show performance outfit of my "Kinky Candy" latex burlesque show!
Have a look at my blog!
You will finde behind-the-scenes of the manufacturing process, the shooting and the show

[link]
Please add my facebook page for news, recent informations and private pictures
[link]
... and don't forget to check the facebook page of the awesome photographer Hart-Worx
[link]
Model, make-up, styling, wigdesign, retouch:

| www.miss-overdose.com
Photographer:

| www.hart-worx.com
Costume design:

IMPACT:
I love how bright the entire piece is. All the colors and your joyful expression just send this image of joy and happiness and FUN. It makes me want to get up and do something incredibly crazy and out there!
TECHNIQUE:
The background Just adds to the effect, tho I do feel it is a tad basic.
ORIGINALITY:
I love the asymmetrical dress, and lets be honest here, you're the master of originality when it comes to clothing and hair and makeup. No one else could pull this off!
VISION:
Although I feel a set in the background would propel the image to insane heights, I adore this piece and it's one of my favorites for sure.
Thank you for submitting such a happy piece! We need more of those-people are more apt to describe their misery through art instead of joy so thank you for brightening up my day!

The Artist thought this was FAIR
83 out of 86 deviants thought this was fair.