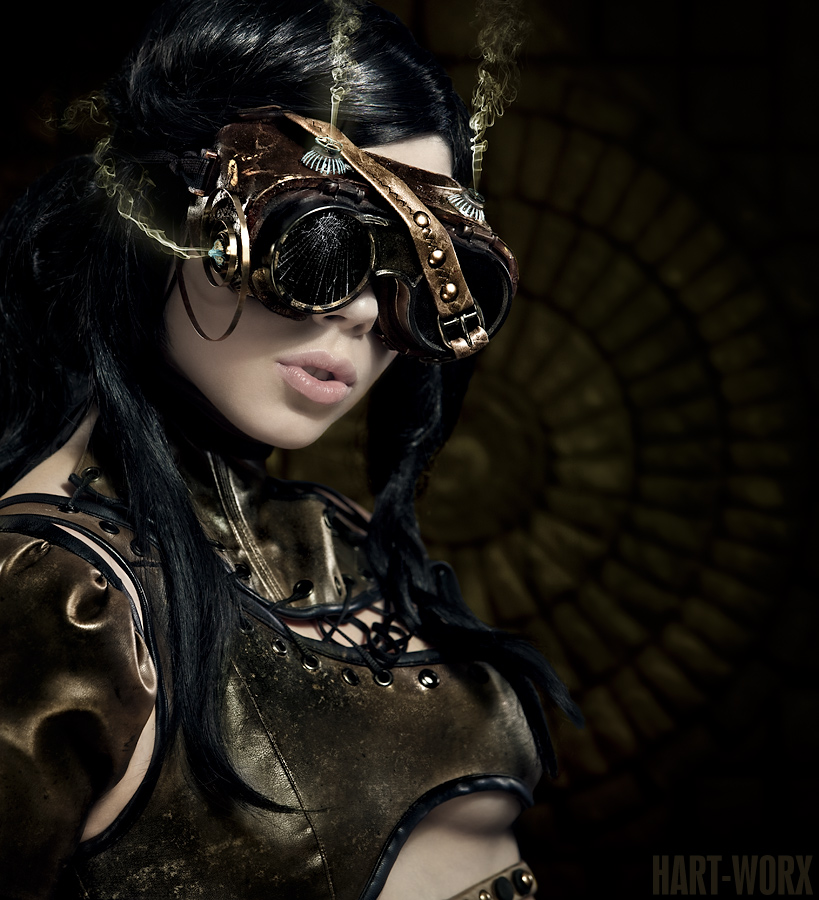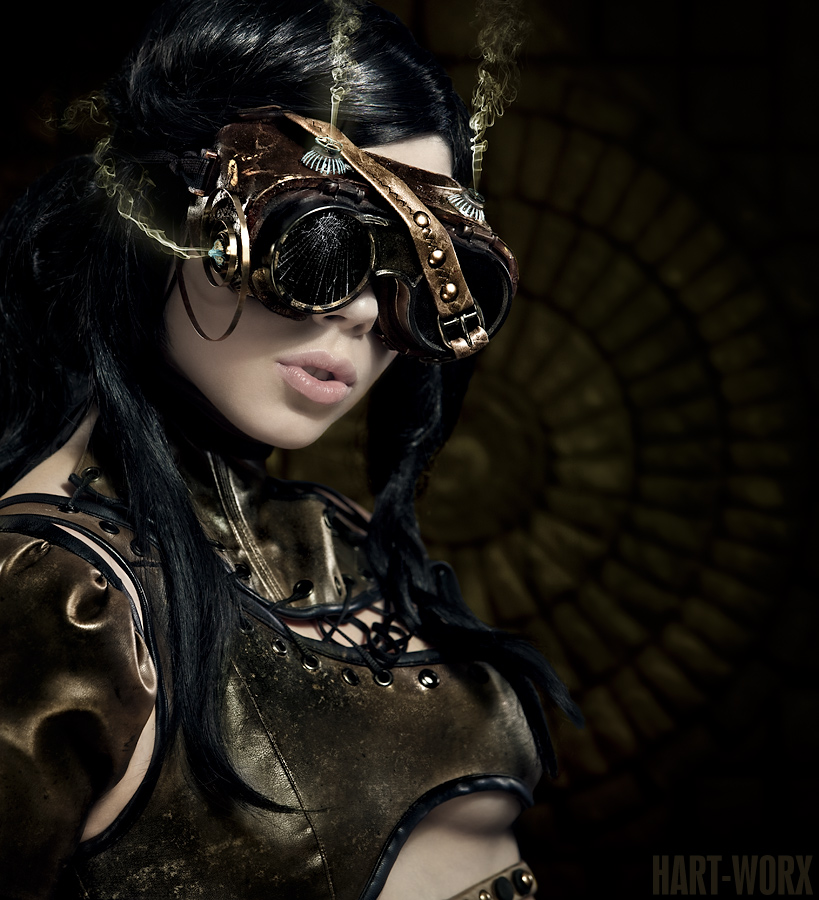 Watch
This really is a stunning piece. I am currently in love with Steampunk and this just hit me.
Her expression is fantastic. Her tilt in her head gives innocence and a cute touch which is then contrasted by the maturity and the 'sexy' way she poses her lips.
The goggles are awesome, however I wonder if she really can see anything out of them

.
Her clothing I'm guessing is the work of some fantastic designer, because her entire costume has an impressive continuity that is often hard to maintain when recreating a past time in this modern time.
The editing of the smoke looks fantastic, if you hadn't have said that someone was the editor I wouldn't have picked it up.
Great work and keep it up.
Take what you will.
~Jester
The Artist thought this was FAIR
41 out of 43 deviants thought this was fair.
Visually this is amazing, stunning and cool. The skin is flawless and very well lit. The detail is there and invites the eye to explore the scene and imagine the story behind it.
The one place where I will pick this image apart is the smoke. Why does the smoke at the top go up, but the smoke at the side trails backwards? Relative air movement should be the same.The effect of steam may have worked better, in little puffs.
The background is always important and the dim sunburst in the back speaks to a polluted London of Victorian times or a nuclear winter of an altered world, either way it fits right in.
As I said the skin is flawless and smooth with a bright glow to it and while the scene doesn't covey any form of sexiness the peek of breast adds a little titillation.

The costume looks very cool and I wish I could see more of it. The goggles are to die for, the cracked lens adds to the mood of the image. The strap at the top I'm not to sure about, but at the same time its not totally out of place. The vents at the top, even without the smoke, are interesting.
Overall the image is fantastic and has super character to it.
The Artist thought this was FAIR
174 out of 185 deviants thought this was fair.