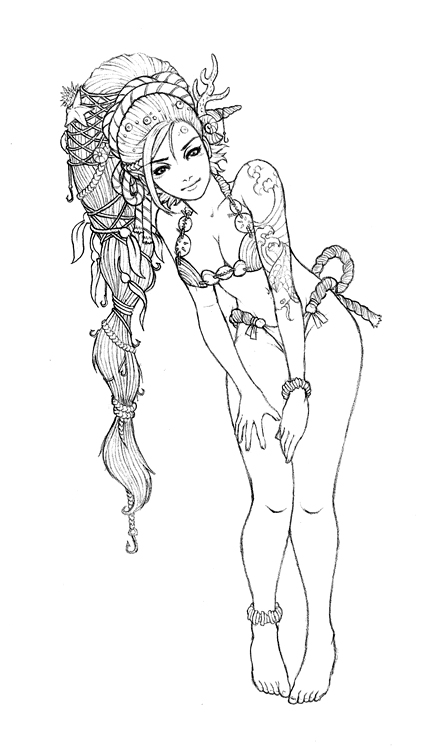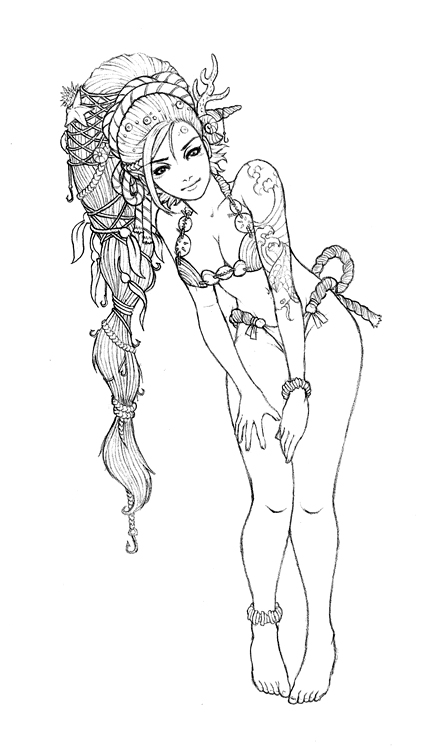 Watch
Calypso, the sea nymph. I thought she looked cuter this way than as the gigantic broad and subsequent tower of crabs they portrayed her as in PotC3.

Beautiful, I love the detail <3
Calypso is awesome...i'm named after her =3
Reply

I dunno- I was extremely fond of Tia Dalma in that one...

But I love this, too! So cute. And love the hair.
Reply

Awesome! I love the hair, very detailed and pretty.

I hope your going to color it!

Color would really make the details pop.
Reply

wow, she looks so pretty! a ton prettier then the crabby one in PotC3 thats for sure n_n
Reply

"
gigantic broad and subsequent tower of crabs
"

She DOES look a lot cuter here! Really amazing job! I still can't get over how amazingly detailed you are!
Reply

Reply

of course she looks cuter. she also looks harmless and rather un protected and underdressed. maybe.
Reply