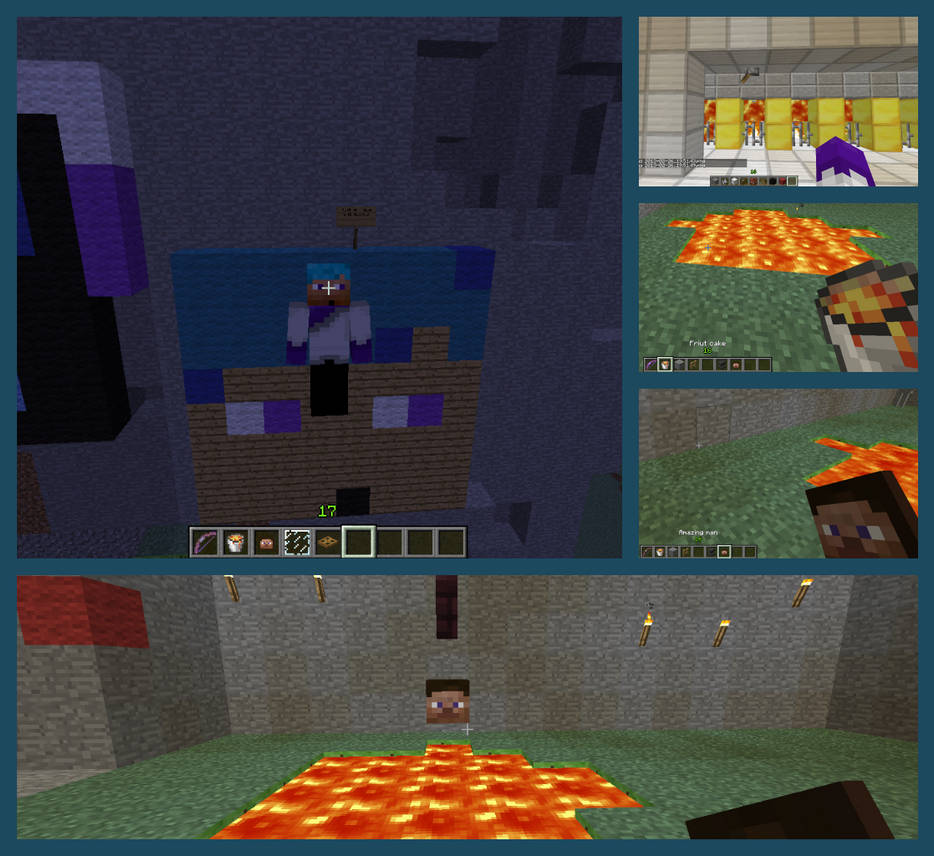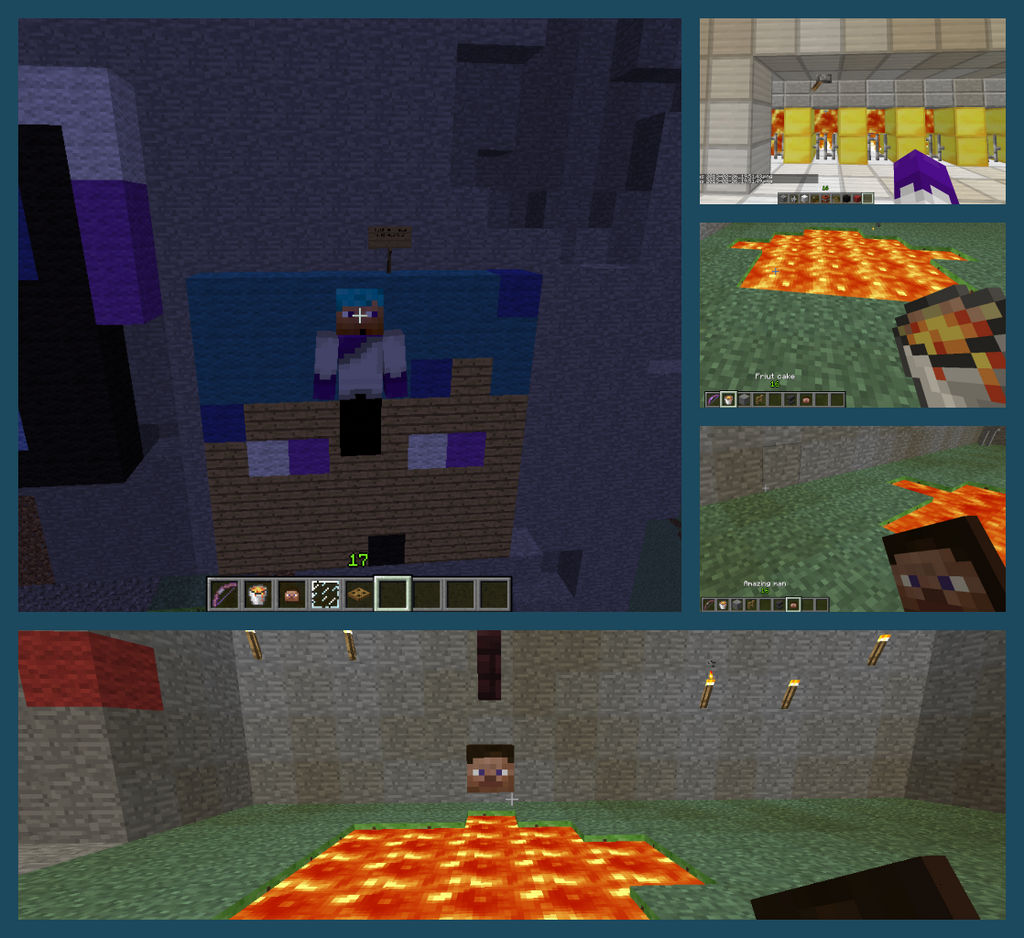 Watch
I finally figured out how to take screen shots on Minecraft. Ha.
So Kinesis is my skin and it shall stay that way >:3 I built a giant Kinny head with his list of demands on top, then killed some minions with fruitcake, then dipped Amazing Man's head in the fruitcake. Muahahaha.
I think it may e too small to tell, but I used the anvil to change the lava to Fruitcake and the Steve head to Amazing Man.
Evil Plan belongs to


Bwahahaha! Everything here is hilarious and great. That giant Kinesis graffiti is sure to strike fear into the hearts of endermen everywhere. I can't stop chucking over that lava, too. And that lab looks so neat; what materials did you use for the walls and floor in the foreground?
Reply

Reply