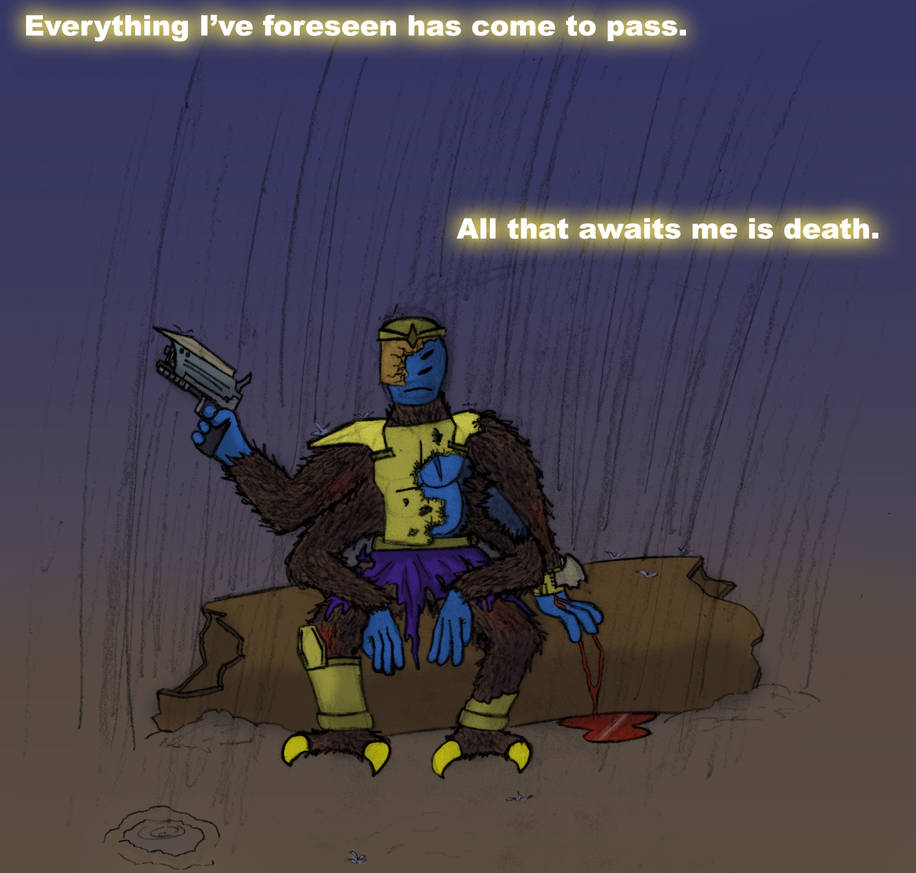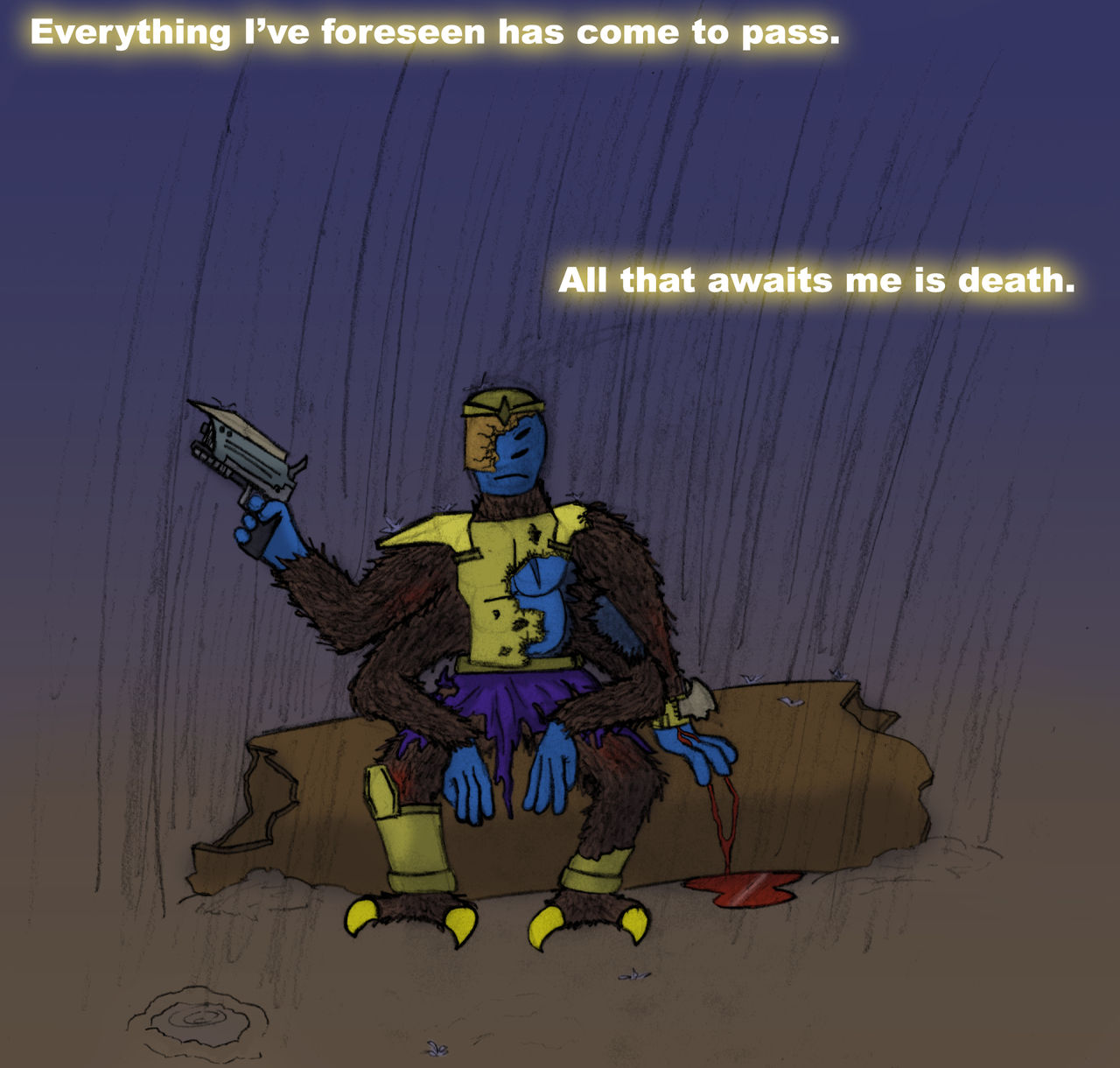 Watch
and...it's done! I have to admit, I kinda like how this turned out...I ended up putting a lot more effort into this than I had planned...

Alright, I said I'd do some more explaining...the other day, I just got this image of a torpal, broken down, defeated, with a swathe of destruction behind him. An event of catastrophic proportions has occurred, destroying the once-great and powerful torpalian empire, leaving a sole survivor, left to question his fate...anyway that vision ended up as these last three drawings, each retaining part of what I imagined...

as far as the end of the torpals go, they were originally going to ascend to a higher plane of existence, where they could indulge in combat for eternity. I like that ending. I also, however, like a devastating ending, something powerful enough to bring the great reign of the torpalian empire to an end. That being said, I don't exactly know what that is. I'm thinking, however, it would involve (at least), a homicidal campaign of conquest, as well as a bloody civil war...I haven't quite gotten it all figured out...I'm not 'killing off' the torpals anytime soon, but on the day they go, they'll go out with a bang.

Nice job conveying emotion. And I like that gun!
Reply

the poster and the background is very cool,and is good to know that this empire doesn't suffer overpowerness
Reply

Aw. Too bad they're on their way out, but I guess every great empire falls eventually. A cool concept nonetheless; this turned out really nicely.
Reply

I'm not necessarily sending them out anytime soon...I just like knowing that, when they
do
go, they're gonna be going down in a blaze of epic, almighty glory...die like they lived, over the top

and thanks!
Reply

don't worry, Hydro, it's not gonna happen anytime soon...and plenty of them will still be ascending

Reply