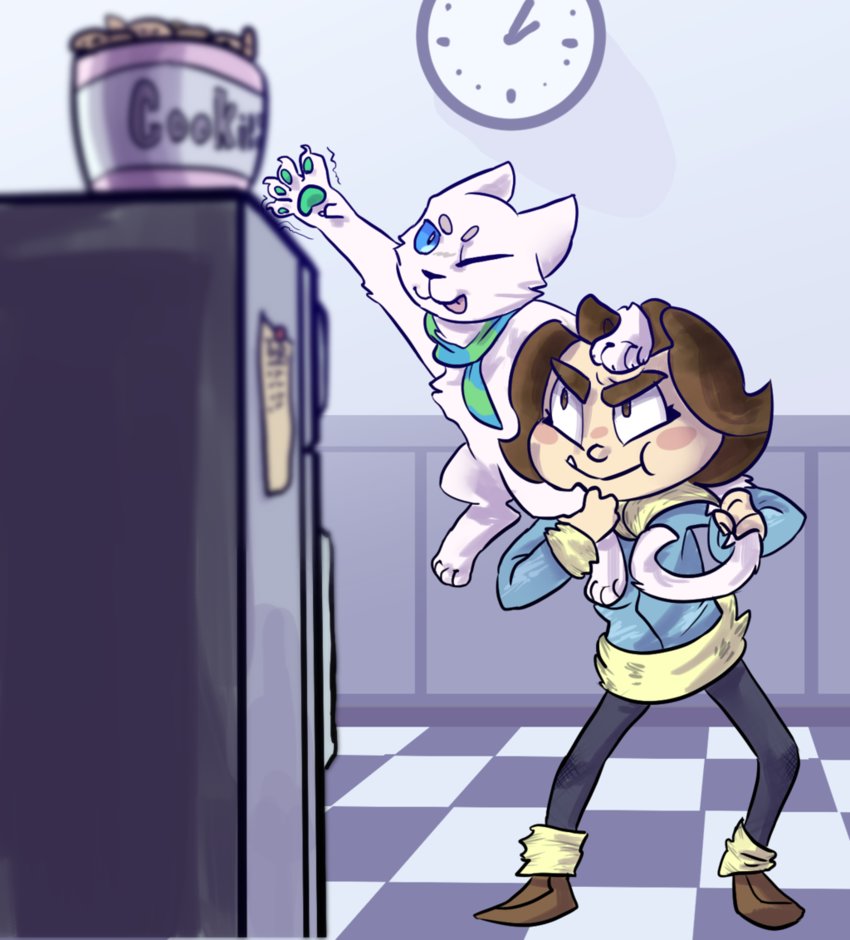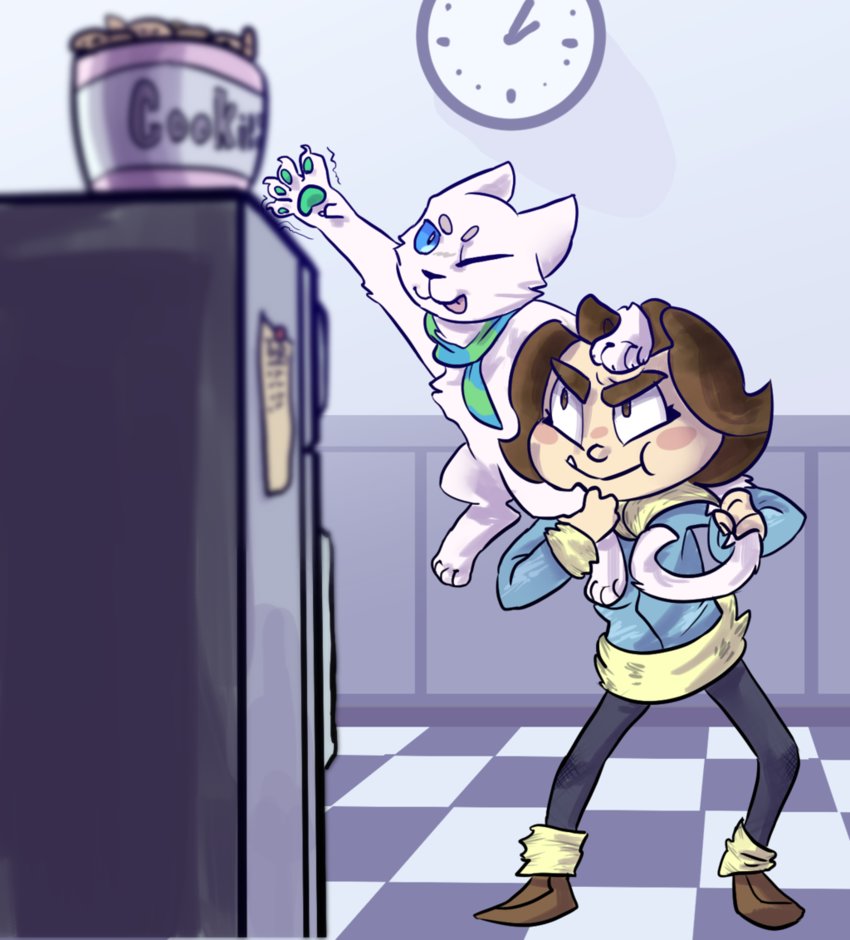 Watch
collaboration with
MrMollusk
!! ;v;
we planned together, i sketched, they lined, i colored, and they shaded and added a background!!
i had a feeling these two were destined to meet and wreak havoc together. opal is too easily swayed by the promise of cookies, so i guess that's a good enough reason to join in on furry's antics!
i'm definitely really happy with how this came out! i tried to loosen up my style a bit to fit snail's more-cartoony look, and i think it turned out nicely! i think we work together well.
fun fact: snail came over and taught me the basics of how to Do Art™ when i first started drawing with my tablet and clip studio in 2014!! they've been a great help over the years, and we've both come so far since then <3
----------
art © me and
MrMollusk
together
opal (white cat) © me
furry (evil mastermind) ©
MrMollusk

opal
quick
get the cookies
make sure mom doesn't kick open the door and go like "oH OPAL, FURRY, THOSE COOKIES ARE RESERVED FOR AFTER LUNCH"
or something
Reply

oh my god this is gorgeous!! i love it so much
Reply

this is noice!!

nice job yeee
and nice collabb yee
Reply

aaH opAl this is so good???????????????
Reply

Reply

r e a c h. she has to have the cookies, man
Reply

Reply