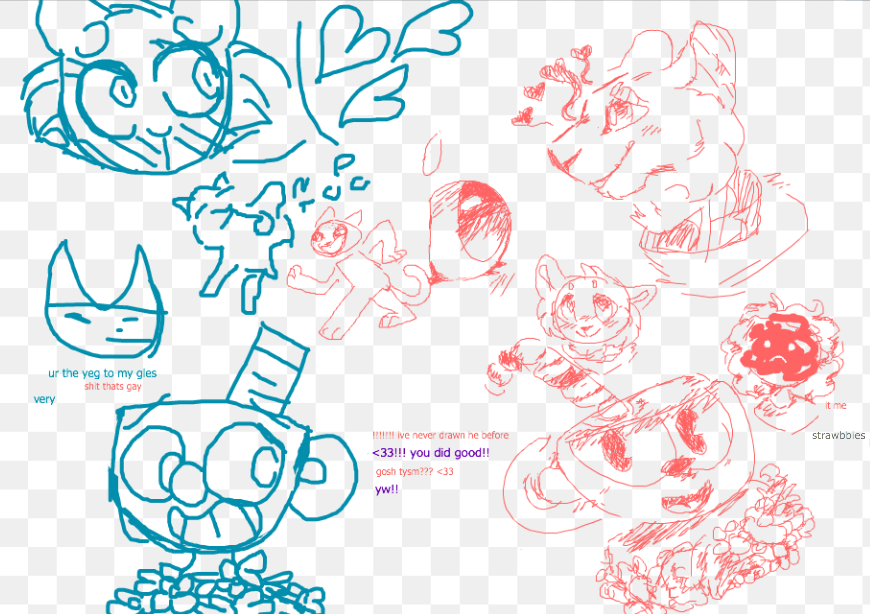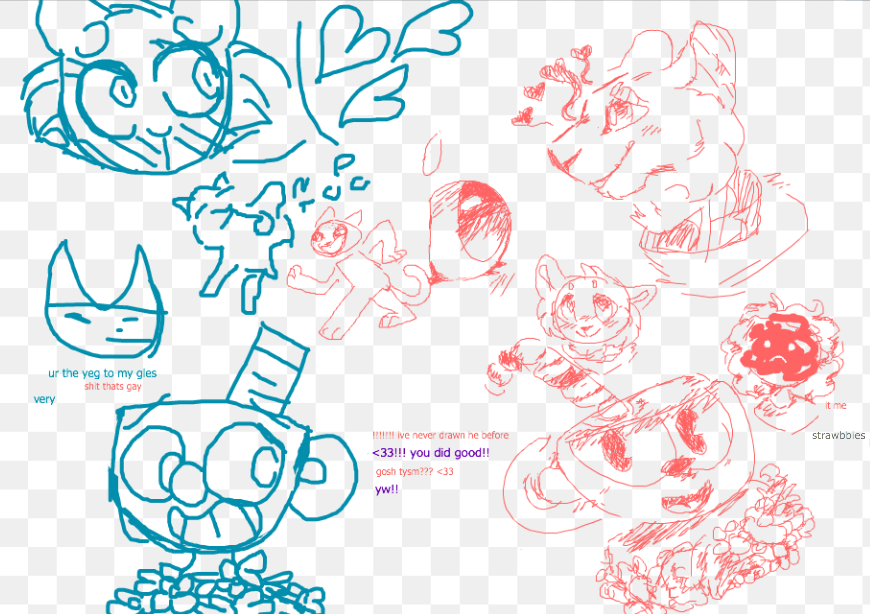 Watch
i did a flockmod with
strawbbies
!! what's a flockmod, you ask? well, it's a website where you can make a "room" which is basically a three-layer canvas where you can draw with all ur friends in real time!!
strawb drew in blue/wrote in purple, and i wrote/drew in red!!
here's the first layer that we made go check it out it was so fun and she deserves the views/favs/page traffic/love!!!!
----------
art © me and
strawbbies
opal © me
cuphead and mugman © cuphead ig????

I hadn't heard of this site before :0 how's the drawing tools in it?
Reply

it's alright, i suppose! it's a bit difficult to get used to, and it's not exactly the best, but it definitely works!! there's no undo button, and there's only one brush (pen tool).

in general it's pretty good considering you're drawing in real time with multiple people!
Reply

Reply