So long story short this is..a weird contest in a sense. I want a wolf character designed that is viking like in appearance. This wolf can be any color, just think..
nordic/celtic/viking. Natural colors with subtle unatural colors is a good starting point. Nordic/celtic knotting and runes is also an awesome feature to add. NO Weapons, but light armor is ok. Sensible armor for a wolf character vs massive bulk. Just have fun! let your creativity go wild!~
Sorry for being so vague, but that actually is why I'm struggling to make this character myself lol.
Digital art is NOT required, I fully welcome traditional art.
However some sort of drawing concept is appreciated. Descriptive of the colors in each section is ok, but i do much prefer a colored ref to look at.
Item descriptions vs actual art is ok, just say where everything is and how it looks with your best descriptive text! I like reading too.
In return, I'll be offering slots/items/imports and genos all apart of the prize pool.
As a note, There is the possibility to win multiple times, in addition those that don't win can indeed keep the character for their own use.
this is a grand prize for someone who wows me, hits all the points etc, aka I fall in love. This geno is not available otherwise.

2) (Female - Vayron - Puller - Healthy)

F: Duveteux Coat

T: Bear Ears, Long Tuft Tail, Round Eyes

P: Freckled Fishscaled Cobalt with Tobiano Leucism and Underbelly

G: Cob+nTb/nEl/hU/Fr/nFs
Genos for offer are located here
docs.google.com/spreadsheets/d…
Items are in my bank
anything is allowed excluding the Zataro gear and familiar and my krones
My breeders

www.deviantart.com/ootundraoo/…
please check to see if they have their trials done.
and these imports are up as possible prizes as well, however their names/stories will be wiped before transferring.
Diana and Volocove are both paramount and able to breed, so you may also claim slots to them if you don't wish to own them
Diana, Orchid and Dizarro have art that comes with them
Dizarro is breedable, but has no more slots.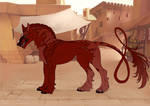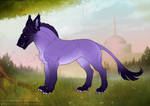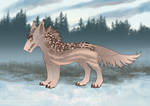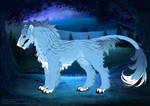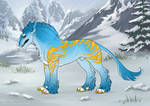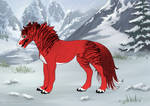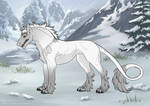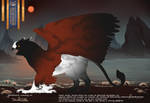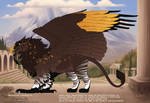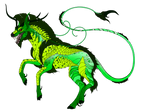 you are allowed to pick multiple things if your concept/design is chosen. For sure everyone who enters will get at least once prize!
This competition is open ended