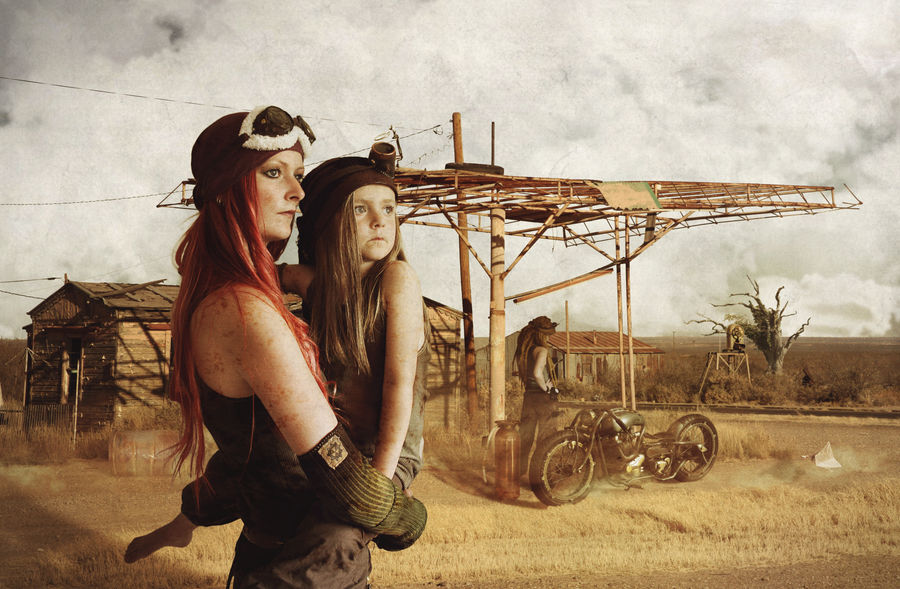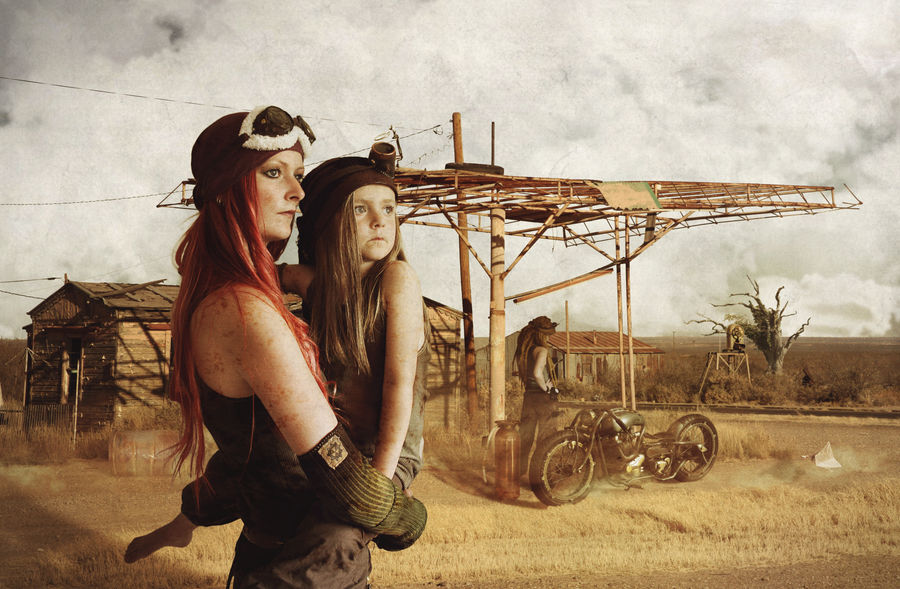 Watch
stocks:
backround by

mjranum-stock.deviantart.com/a…
girl with children by

mizzd-stock.deviantart.com/art…
girl by

mizzd-stock.deviantart.com/art…
motorcycle by

echoedlight.deviantart.com/art…
other objects by

pinkpaint-stock.deviantart.com…

quaddles.deviantart.com/art/In…

da-joint-stock.deviantart.com/…

kaitrosebd-stock.deviantart.co…

troll-stock.deviantart.com/art…
and any my own textures and stocks
This manipulaion was stolen here:
www.house-mixes.com/profile/dj…
and here:
dreamer-a.ru/oboi/postapokalip…
When I first saw this, I actually believed it wasn't a photomanipulation. It's aura is surreal yet realistic unlike most photomanips that you can tell no matter how good. Now, I'm not saying this is perfect (it has it unseemingly small flaws here and there, like the skin being just a tad too patchy, etc.) but its pretty terrific, in my book. It's cool how the woman and the kid's expressions blend with the entire concept of post destruction. To me they seem not weak but still worried (or some other negative feeling). Also, the sort of sepia colouring does wonders!
The Artist thought this was FAIR
5 out of 5 deviants thought this was fair.