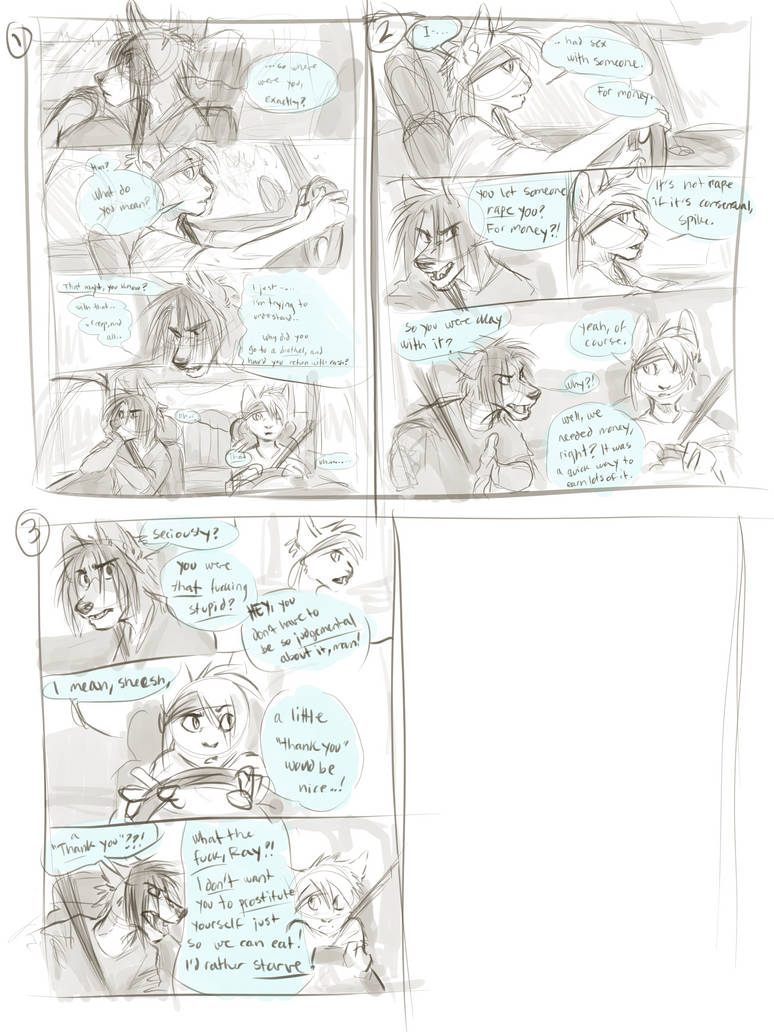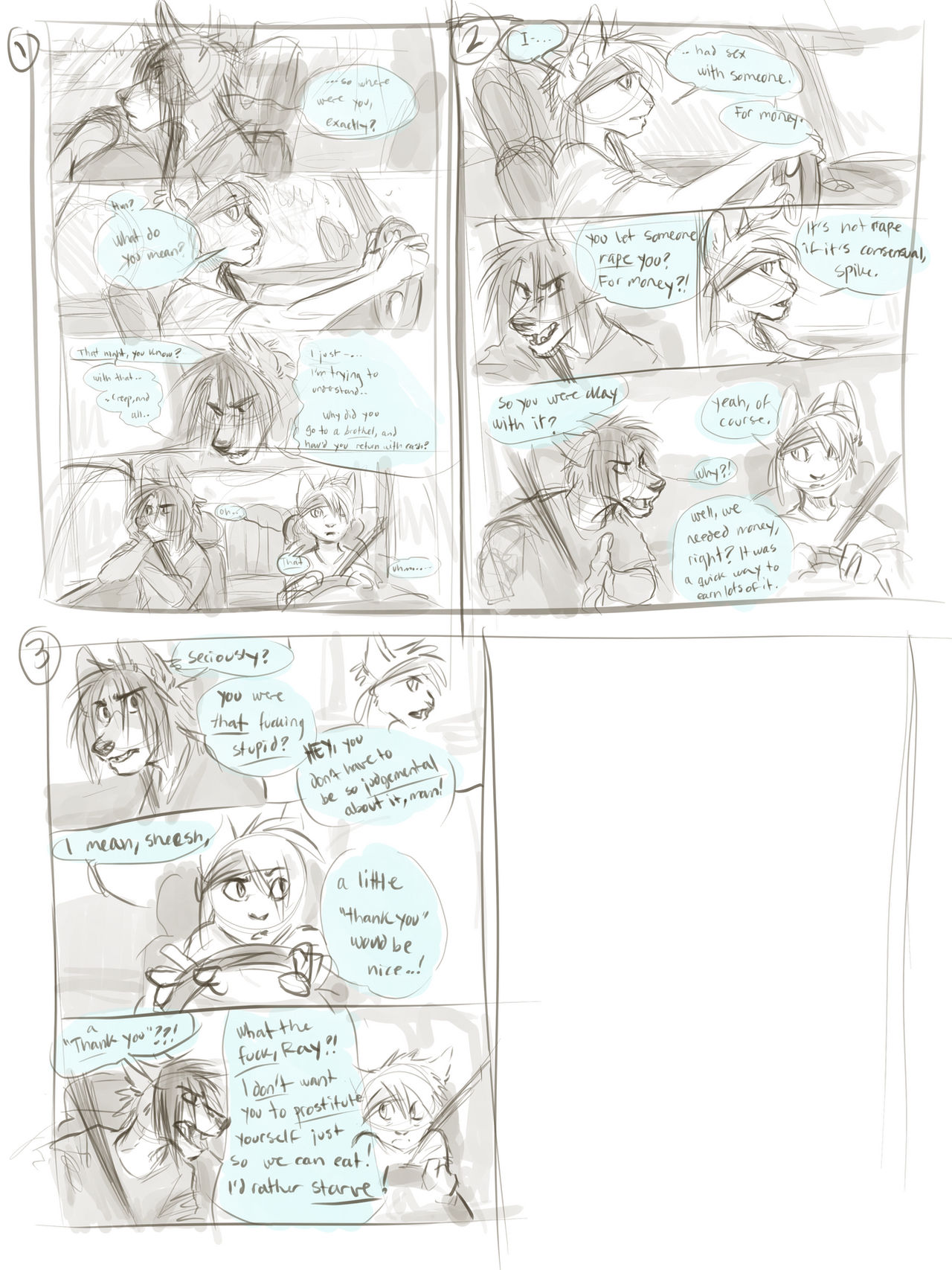 Unfinished and lacking context

But here's a little excerption of a scene from later in the novel. Sorry if it's confusing due to the lack of any information to what's going on in the scene or what happened prior and after.
I was made aware of the negative sides to letting some content be Patreon-exclusive, so here is one that was. I will discuss with my patrons whether it'd be okay to let more of the patreon content be made available to the public eye and rather have patreon get some other, less excluding perks. But I'll get back to you all on that.
I was also made aware of how my content is lacking in both variety and quantity, so this is something I will do my best to improve on.
Another thing is that I miss drawing comics. I've been focused on writing SPIKE this whole time when originally it was always meant to be a graphic novel. Now that the script is near completion, I am focusing more on making comic pages of it again. So in 2018 I will switch focus from mainly writing, to mainly drawing. And I am definitely looking forward to having a more visual sort of focus again, because while writing is fun and all, drawing will always be my favorite. I like creating stories, but I love making stories come to live through visual media.
So more comics are on their way

Got one three-page mini comic coming up this Christmas. I've long since finished it so don't worry, it will be posted this december.

And I know I am being an inactive sonovabich, but please know that I'm not being deliberately arrogant, I've just got a lot of stuff hanging over me that I need to take care of, in addition to living a surprisingly busy life with a lot of responsibilities that require my all.
And when I'm slow to replying to your notes, comments, questions and feedback, I just want you all to know that me being slow does not mean I do not appreciate you guys, cause I really do appreciate you all and all the response you give on my art and things I create. I'm just really bad at replying. And I have this annoying thing where I reply in my head and then remember weeks or months later that I'd forgotten to like actually give a reply.
I'm terrible like that, and it's just one of those things that I am incapable of doing anything about. Believe me, I've tried to fix that all my life but it's sadly just one of those unchangeable character flaws, so to speak. But I don't mean to ignore any of you, you know?

I digress, as usual

but yeah, here's a layout sketch for a few comic pages. Just jotting ideas down real quick type of layout, you know? I hope the text is understandable though. My handwriting is shit

I enjoy drawing interactions between Spike and Ray though. They're so different from one another that they are actually the perfect team

Ray also brings out the worst in Spike and it is surprisingly beneficial and therapeutic for Spike, not to mention entertaining for Ray but also challenging him in a way that is both beneficial and therapeutic for Ray as well. Learning to get along is one of those things that help these characters grow and develop.
Sorry, I'm rambling again

art and characters (C) E.M.Syvertsen / oomizuao / ozoozou