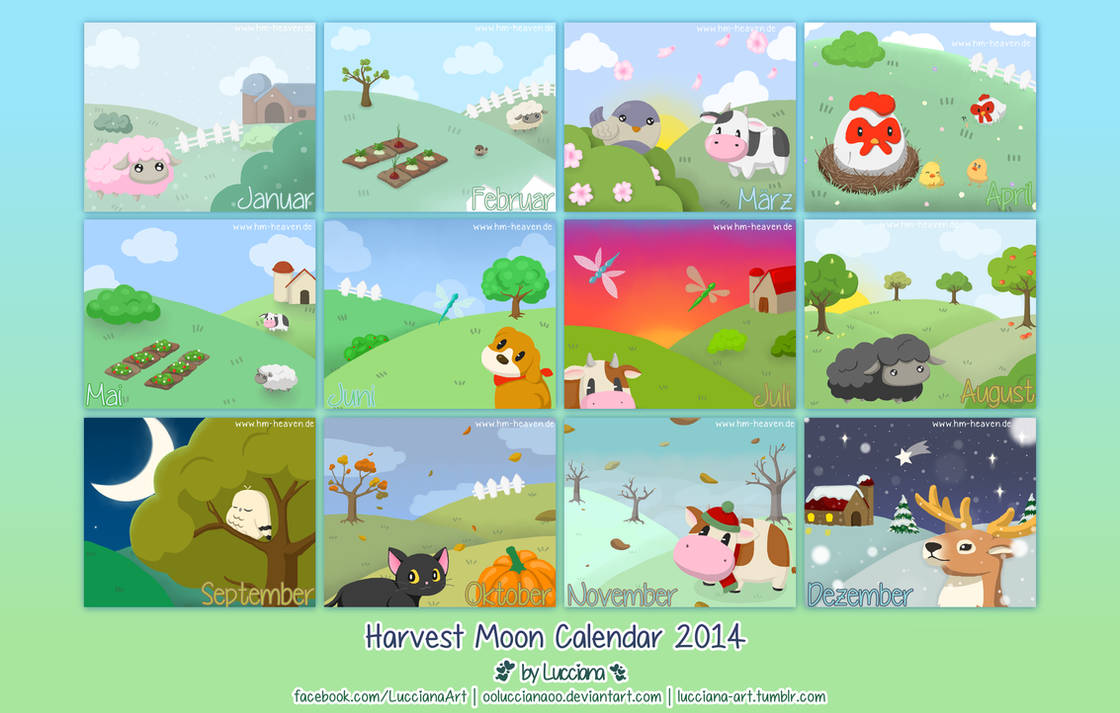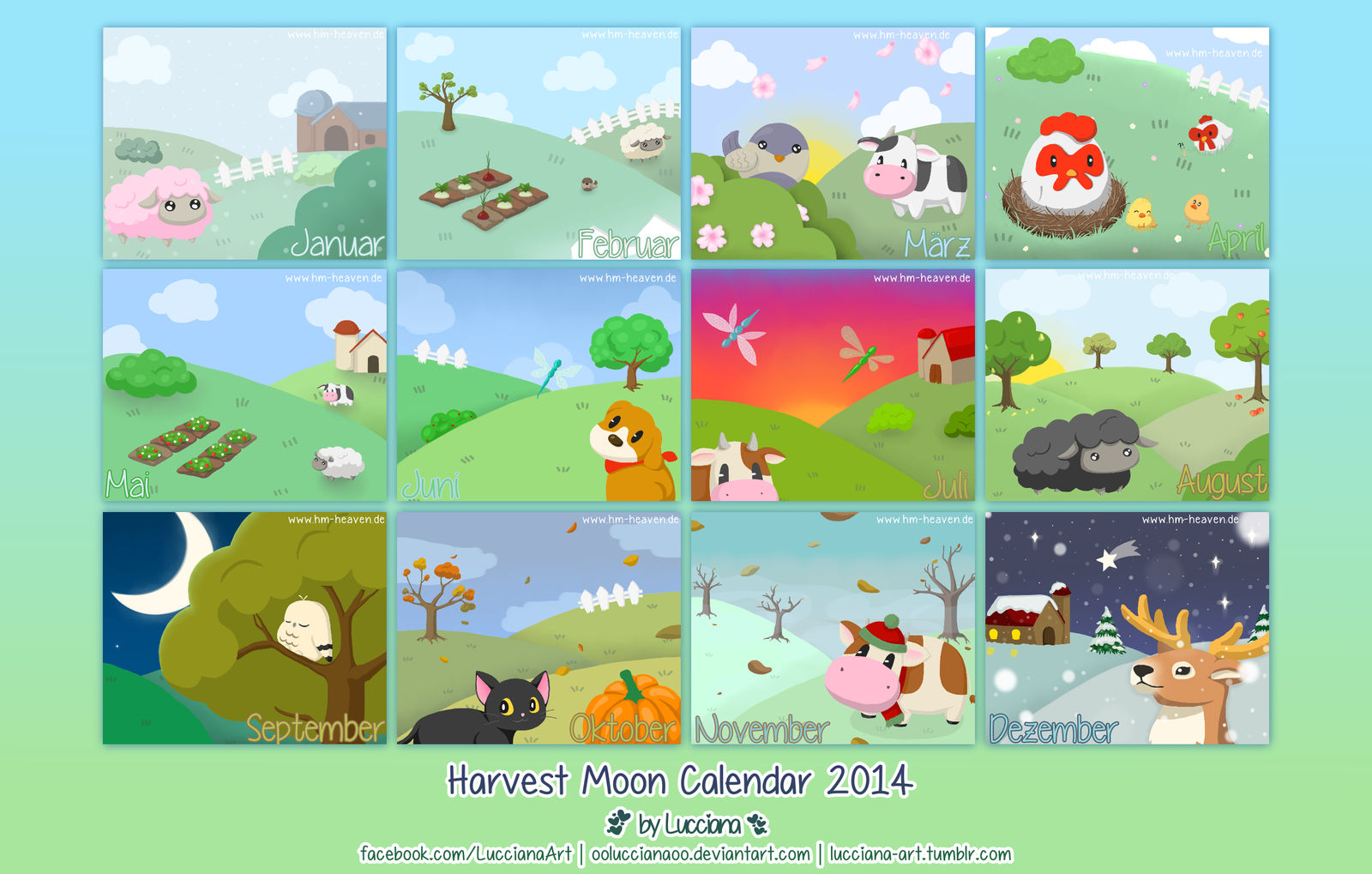 Watch
I made those pictures for a Harvest Moon calender for last year.
Besides of the great characters in the Harvest Moon Games I really like all the animals >w<
So I drew landscapes with animals and pets of the Harvest Moon Games. Which is your fav month?
I'm thinking about making another one for 2016... Would you like to see a new one?
Art
©
oOLuccianaOo
Harvest Moon © Marvelous AQL, Natsume

Reply

I love this! I saw it on tumblr first but I'm gonna put it in my favorite here, heh -u-)b
And yeah! I think you should make another set!! Everything is so cute here <3
I'm curious, what did you make this in?
Reply

thank you so much! :3
I think I'll make another calendar for next year! >w<

I made it with Paint Tool Sai and Photoshop :3
Reply

You're welcome!

Eee, awesome! I look forward to seeing it! C:
Oooh, I love Sai! Still working on figuring out Photoshop though, I just usually stick to GIMP! xP
Reply

Very pretty! I finally found a calendar where I like the month of my birthday, April (I always check on that, hahah). And October is my favourite month, and I think it looks amazing here.
Reply

Aww! Thank you so much!

Yeah, somehow I also don't like the april-pages in calenders in most cases O.o I really don't know why, I really like the April but not the calendar pages xD
Reply