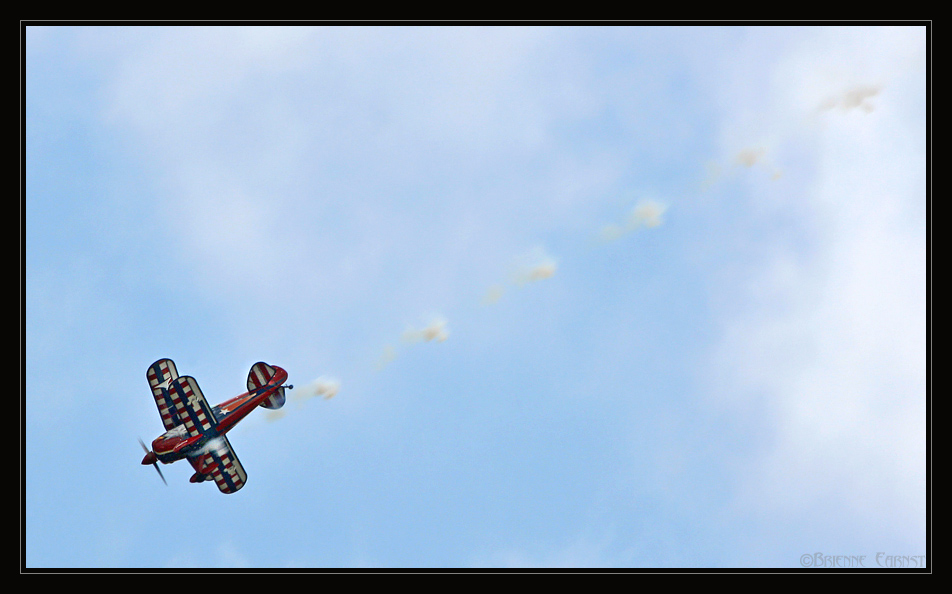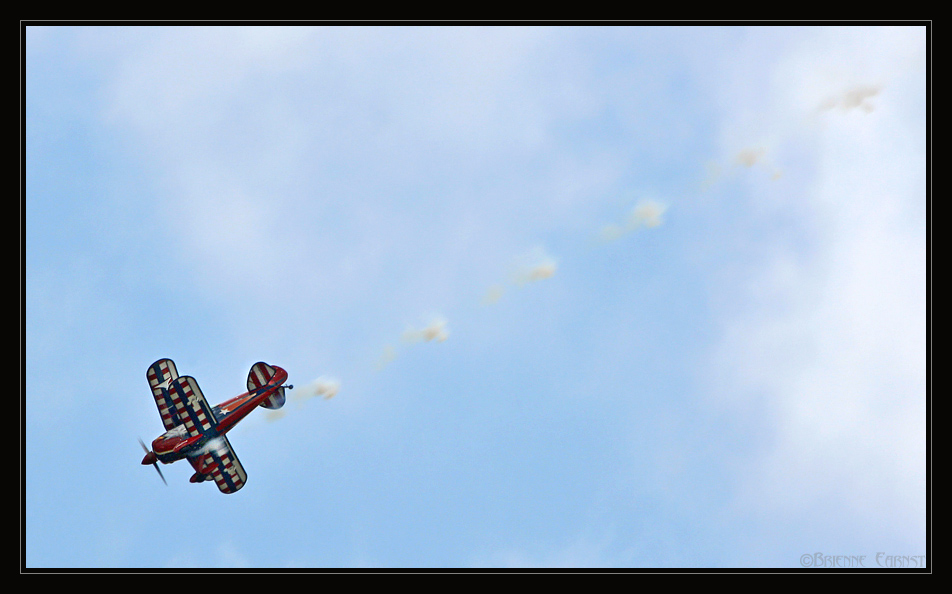 Watch
From the McCord airforce base Air Expo.

This lady was an awesome pilot and put on a great show. My hat's off to her.

Exerpt from the program:

Jacquie Warda holds the distinction of being the first female pilot to enter this business at 50 years young. In the last five years, she has flown more then 40 airshows from coast to coast, entertaining more then two million airshow fans. She has also earned four marketing awards from the International Council of Air Shows. Warda has logged more then 1,850 accident-free hours in the 22 years she has been flying in a variety of aircraft, including a Stearman, AT-6, T-28, Beechcraft King Air, Baron & Bonanza and Aeronca Champ. She flies a beautiful factory built Pitts Special Biplane, which is acknowledged as the worlds leading competition aerobatic and airshow display biplane. It is powered by a Lycoming 200 horsepower engine, and the aircraft is structurally capable of 6/-3G's.