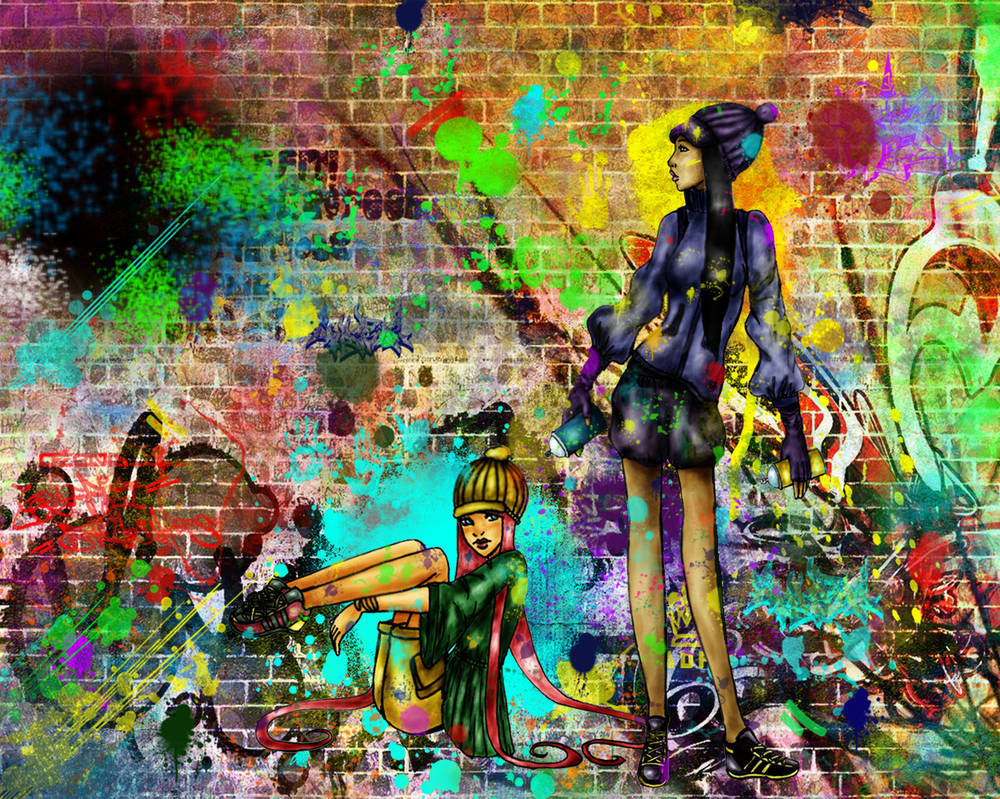 Watch
I first made this for the adidas fingerpainting contest but I'm not a US resident, that's why I can't participate. I deleted the logo and put the picture under another category.
I worked about 13 hours on this.
I used the following brushes:
Redheadstock
www.obsidiandawn.com/
dzeez
dzeez.deviantart.com/art/Graff…
midnightstouch
midnightstouch.deviantart.com/…
kRAKOGRAFF
krakograff.deviantart.com/art/…
=Falln-Stock
falln-stock.deviantart.com/
~IHEA
ihea.deviantart.com/art/VECTOR…
midnightstouch-->
midnightstouch.deviantart.com/…
Thank you all for the brushes.
Background by ~Torched7:
torched7.deviantart.com/art/Gi…
thank you for letting me use your background




Melody might not respond to your questions about use of your image. She has something of a history of ignoring "critics"

You might want to consider the "Report this project to Kickstarter" and choose option three about violating your intellectual property rights.
Reply

Hello xinit0

There seem to be quite some people that dislike Ms Hensley. I don't know her but using art without permission is not right and that is why I didn't contact her but went straight to report the matter to KickStarter after some people send me the site.

Thanks for the note!
Reply

There is someone who is using this picture of yours to make money. Did you give permission to the kickstarter "fashion-on-the-streets-of-dc" to use your artwork? She has already raised more than 10 thousand! Melody Hensley is using your picture as her campaign's main logo. Hopefully, it was with your permission, but just in case it wasn't, you should know that it's being used in a commercial manner. I can't put the full url here because it gets seen as spam, but if you google both "kickstarter" and "fashion-on-the-streets-of-dc" you'll find it.
Reply

Hi,
I never gave my permission for the artwork to be used! Regarding my deviantID, you can even read that I wrote "Please do not use any of my art without my writen permission!"
Thank you for the comment, I really appreciate that you took the time to write me.
I have to do some research and find out what exacly happened.
Reply

Well, she has made nearly US$11,000 using your work. I would say that at least one-quarter of that should be yours. Elsewhere, people have provided you with the link to complain to KickStarter. We have also created Freezepages, in case she tries to hide what she's done. Good luck with this. - Billie
Reply

Yes, I have reported the matter to KickStarter and took a screenshot myself. Since it was pretty late at night when I saw the notes, I am really glad for the help.

There are people that seem to dislike Ms Hensley. I don't know her but using art without permission is not right and I hope KickStarter will answer fast.
Reply

Pointing out that someone has stolen some intellectual property is a good way to trigger their PTSD.
Reply

LOL! I am an evil person. And insensitive to poor Melody's anguish.
Reply

If insensitivity to Ms Hensley is the only way to protect intellectual property, so be it.
In case said Ms Hensley tries to hide her misdeeds, it was Freezepaged:
www.freezepage.com/1426797571Z…
Reply

This actually looks cool!
Reply

This is is really cool.



J------
Reply