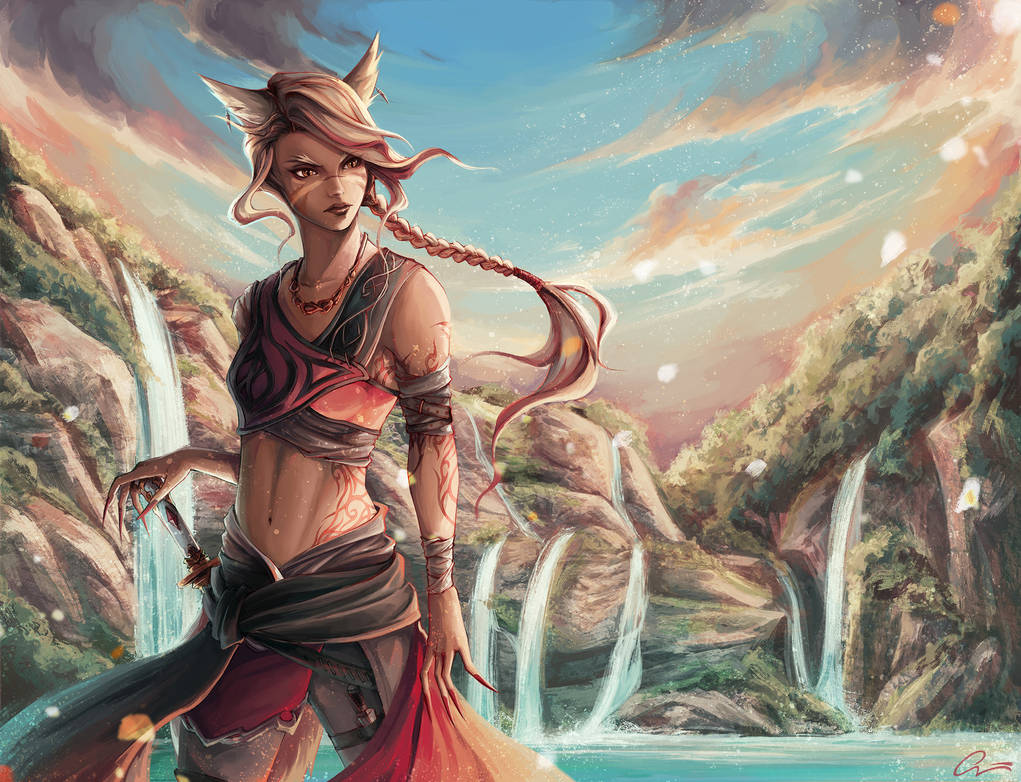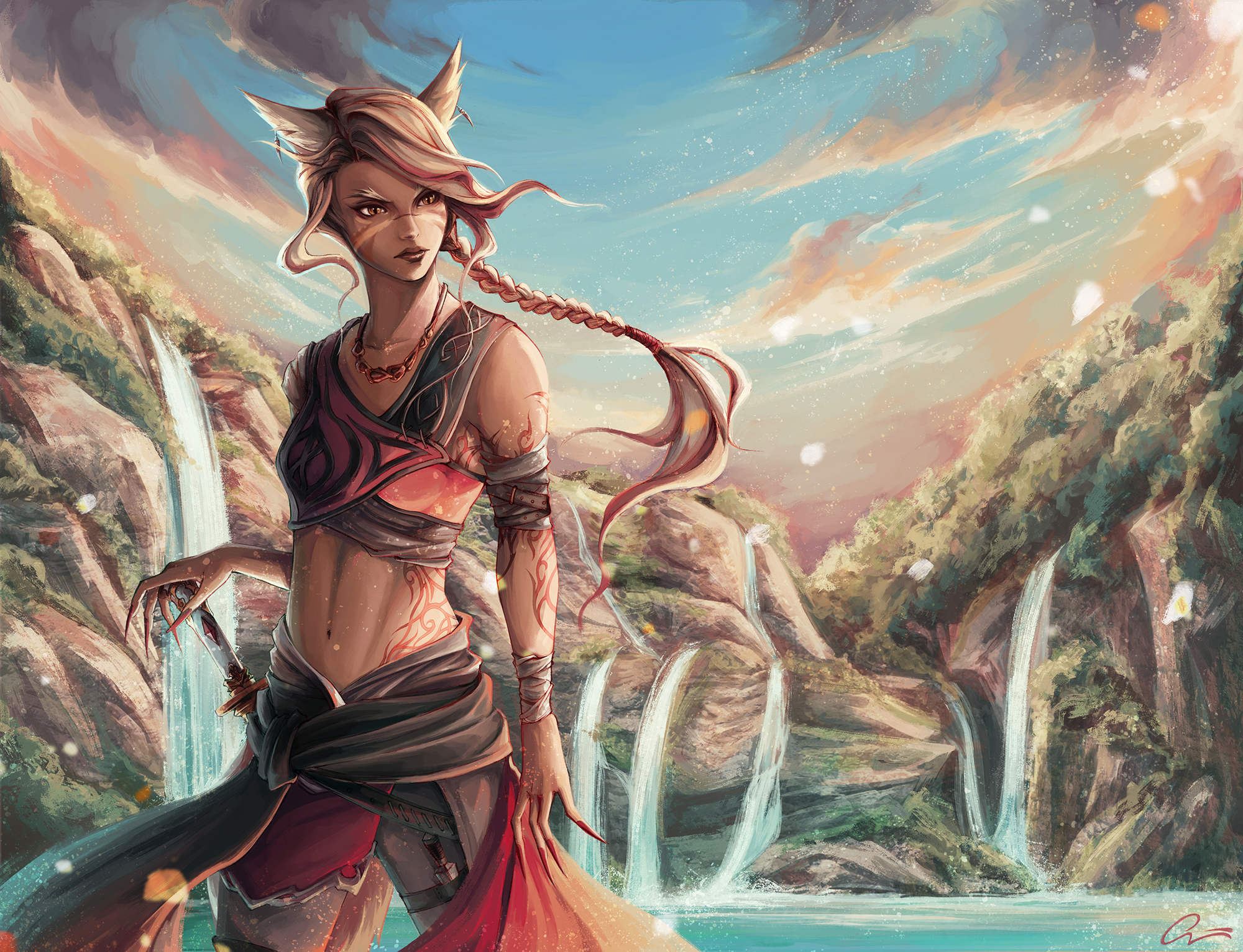 Watch
A commission for one of my patrons of their FFXIV character, Q'nagali Yehn.
This has to be one of my favourite commissions to date. It was meant to look similar to my Jade Huntress piece, so I kept that in mind - especially for the lighting. I also may have overindulged myself with the pretty colors.
Oh well. ¯\_(ツ)_/¯

——
Support me on Patreon for all kinds of goodies and shenanigans!


Beautiful work. Very well done.
Reply

Looks so much cooler than in game, I love your style!
Reply

Great piece of art! I love the colors, composition and the atmosphere!
Reply