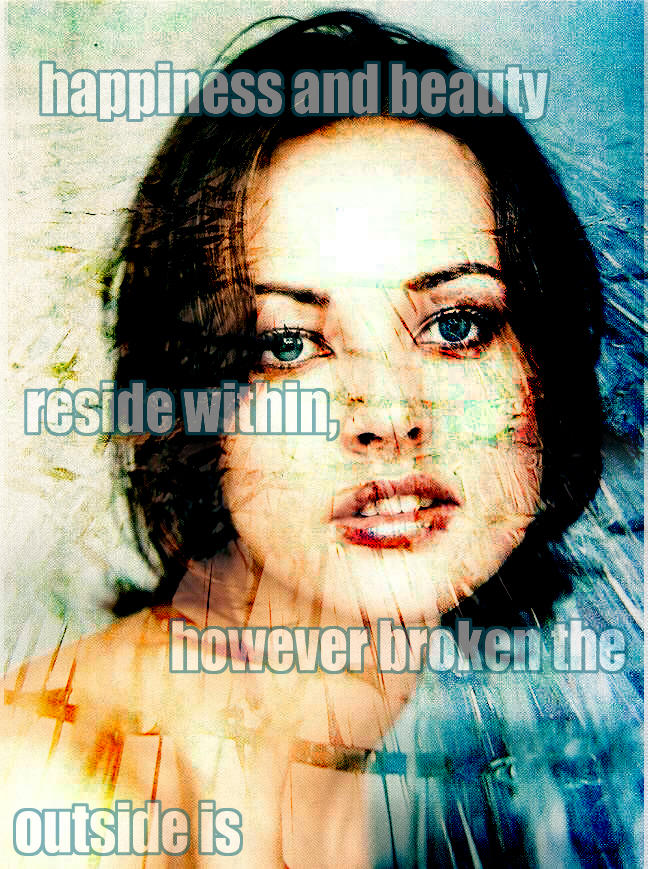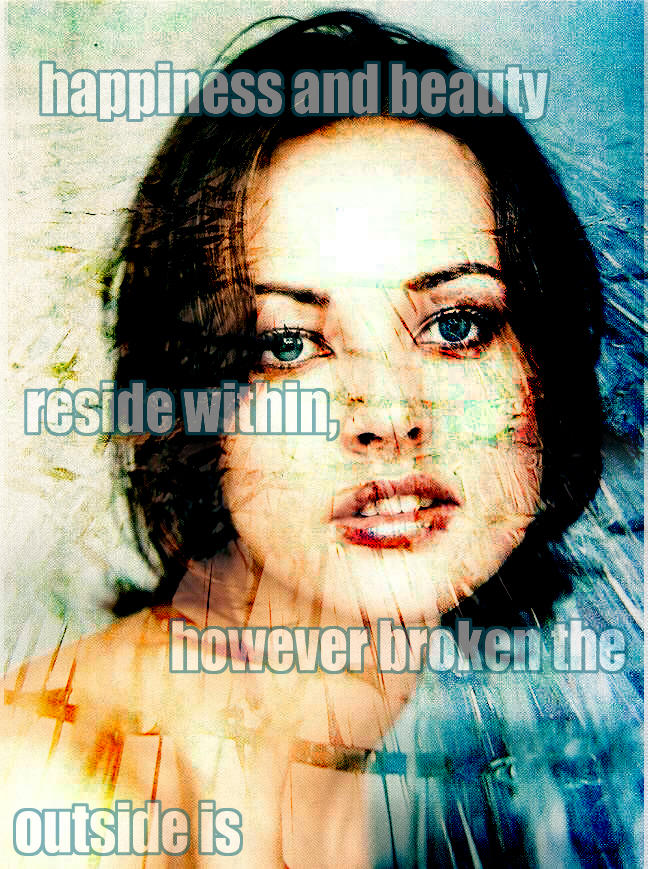 Watch
Another part of my school project. Its like this "Who Am I?" kind of deal, so i included this in it because i suspect that people think i'm all gruff and moody. I'm just quiet that's all *shrugs*

I like the blend of colors and movement, as well as the contrast between the flesh colors and the two-tone background. Great effect.

The only thing I don't really care for is the text. It's a little big, and I don't think the placement allows the optimal flow for the eyes. Just a thought.

Good piece tho.
Reply

i like the movement behind the picture...the "outside" of the girl is very textured..looks nice
::the new state of deisgn::
are you ready?
https://tdawg.deviantart.com
Reply