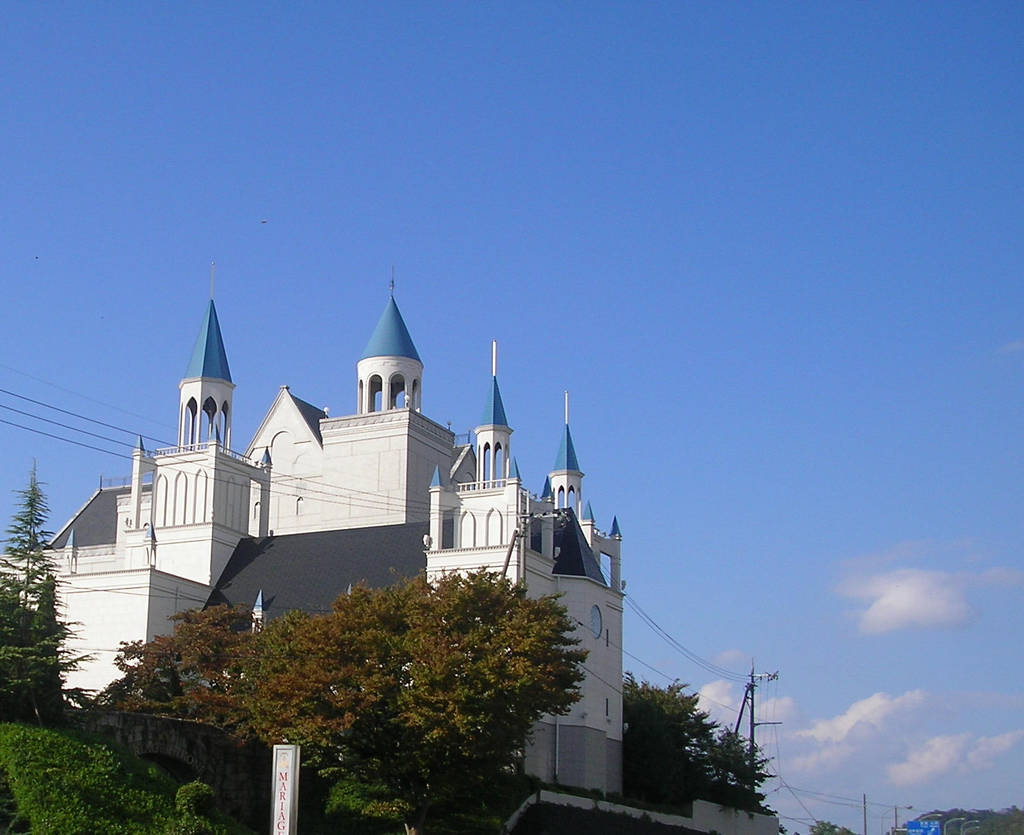 Watch
This is a wedding ceremony centre in the small city of Hikone (Shiga prefecture), where Japanese couples get married. My wife thought it looked like a fantasy fairy palace so I took a picture. Usually these "shikijyo" have a Christian wedding chapel and a Shinto wedding shrine. Some only perform non-denominational weddings.

Beautiful architecture this would make for a great miniature terrain piece.
Reply

Maybe you need a shrink ray? It would save time and effort, except for the part about inventing and building one.
Reply

Waaa óó It looks so beautiful.
I want to have there the wedding ceremony!
Reply

I passed the place again last weekend, they've done even more work on the grounds then before. I definitely need to bring a camera next time I go that way, hopefully the flowers will be blooming for Spring.
Reply

Nice shot !

It is indeed very geometrical. I wonder how this kind of constuction ages.
Reply

Looks like King Ludwigs Castle!
Reply

I'll have to look that up.
Reply

I thought it rather looked like a church. Would I take it that anything which might be referred to as a 'shikijo,' would be related to Christianity, or is it a catch-all term for the type of services (weddings, and...?) that it provides for?
Reply

It's a catch-all term. "Shiki" in this case means "ceremony" and the "jo" or "jyo" means "place".

This one has hotel rooms and banquet halls. I'm not sure, but it might be the largest in the prefecture. They took off as a big business in the late 1980s.
Reply