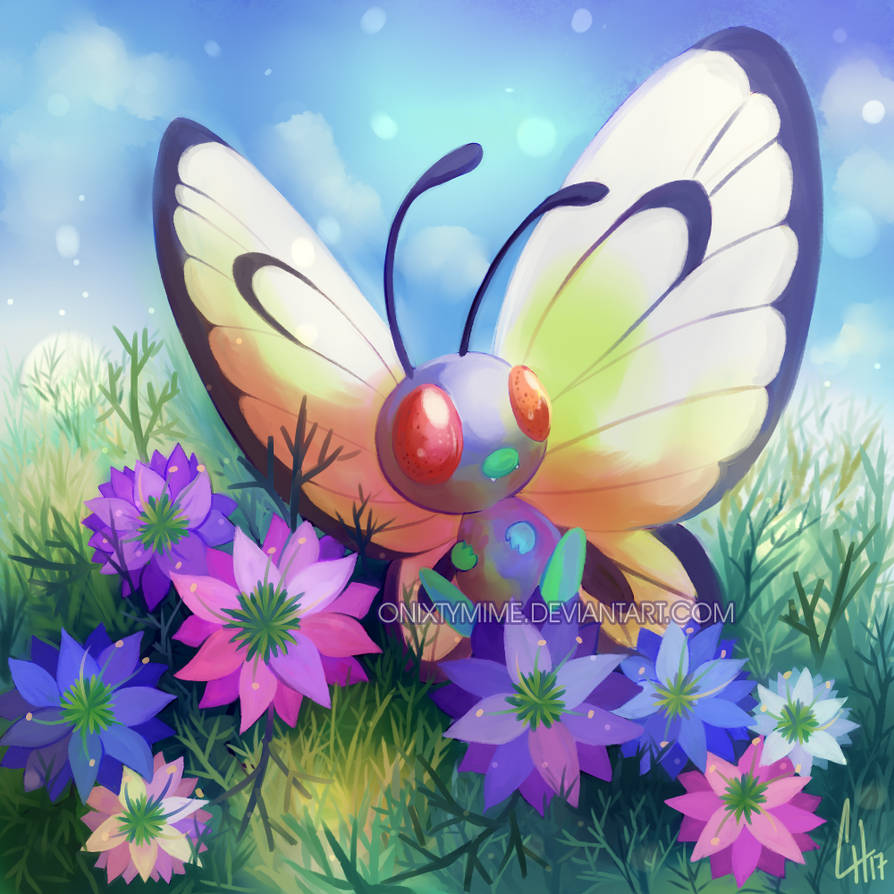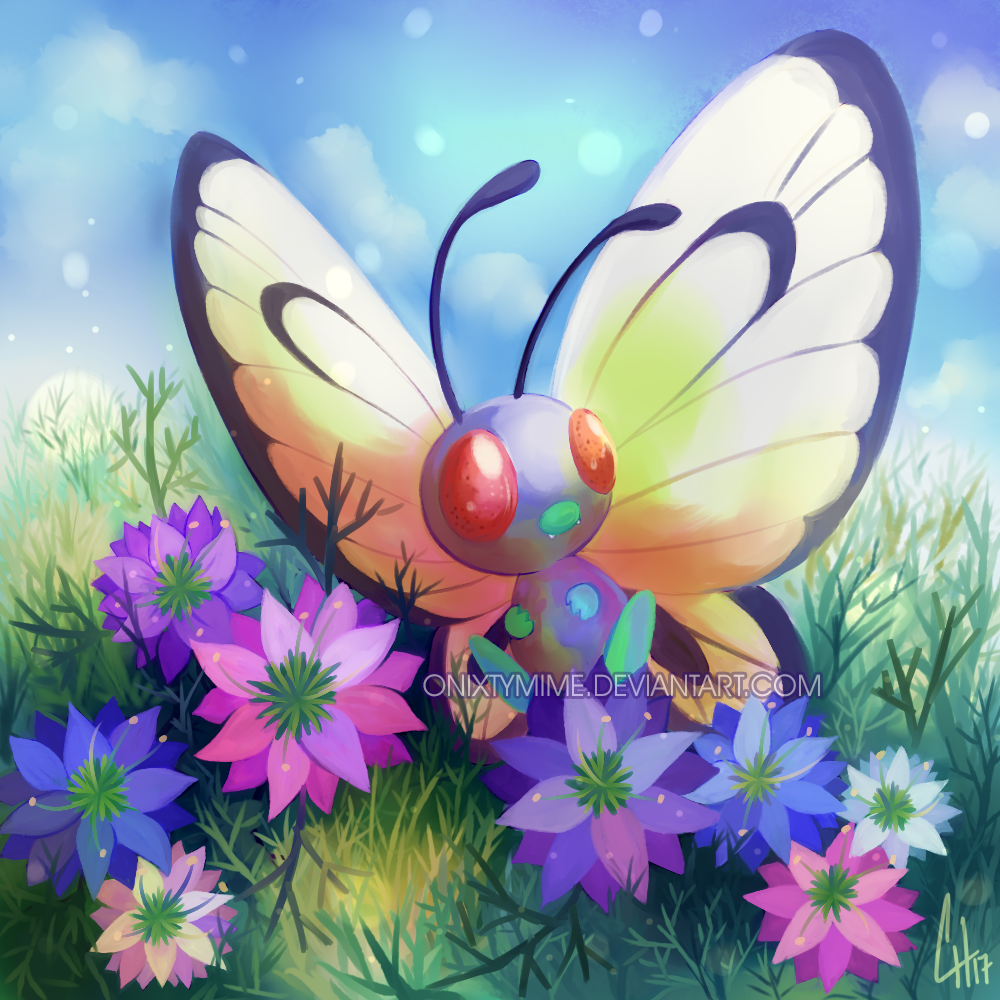 [D.A.A.]

TUMBLR
|

TWITTER
|

FACEBOOK
|

COLORS! GALLERY
|

YOTUBE
---
It's been a while since I did a drawing for my pokedex project. I have this Butterfree sketched since February I think. Can't remember.
I tried another one layer painting. I also edited it to have a Pink Version and a Shiny Version but don't know it I'll post it here. Maybe on any of my other social media.
Butterfree is one of my fave pokemon, it was one of the first I catched in my Crystal version, I really wanted one so badly. It was called Fuzzyt.
Funny fact: I hatched 3 Shiny Caterpie in my Y Version andone of them is called Scenthief. It has Compound Eyes and helps me to gather items from wild pokemon