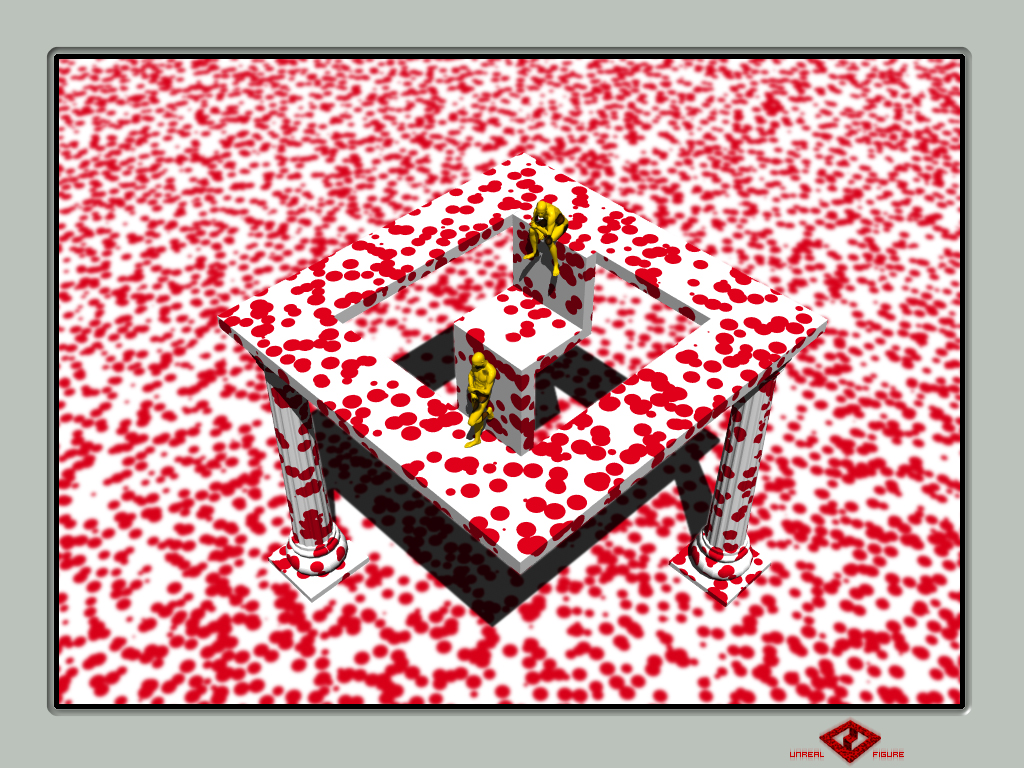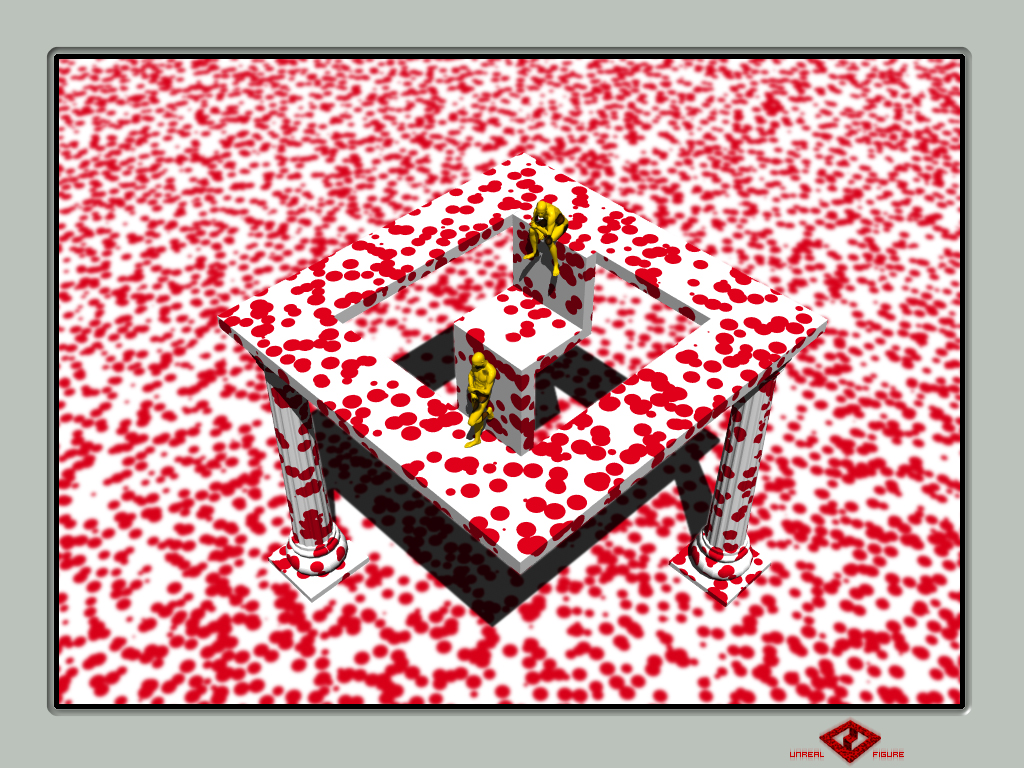 Watch
The figure represented in the center cannot exist. Since the basis (square) is in one plane. a step at several levels. But visually all is normal)

Bryce
Photoshop 7

That kinda thing can hurt your brain

very good

Reply

Reply

Reply

Escher number 2?

I'm wondering how you did this... clever viewpoint or multiple renders?

The red dot texture makes it that little bit more confusing because you start concentrating on that instead of the shape, and then you suddenly go "hey wait a minute, you can't do that it's impossible... I mean, besides the fact that this dude just made it..."

I saw someone making lego stuff like this and taking photos (it looks right from the correct angle only...) but it's offline now I think (couldn't find it...)

Like it... keep it up...
Reply

yes.Escher)

Corner of sight. Here in what business.
Steps consist of three planes. Two planes it is more than one. Because of it such optical effect) is created
Thanks for comments)
...and excuse for my English))
Reply