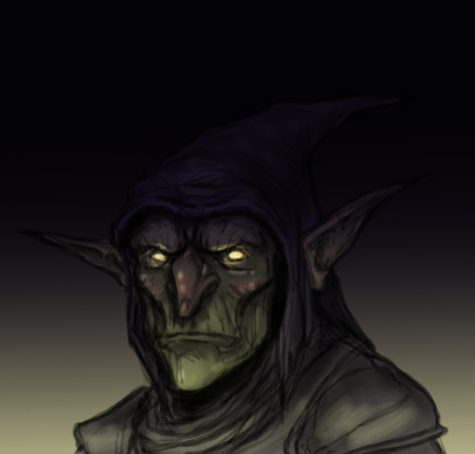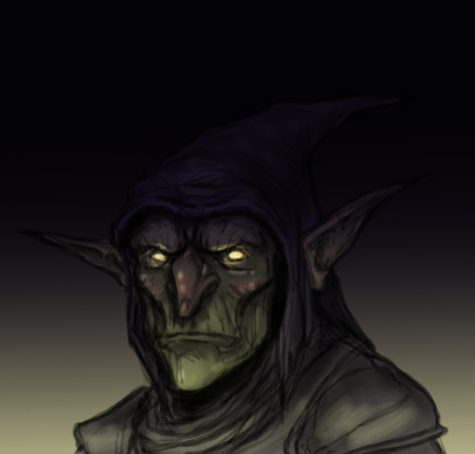 Watch
Night Goblins are agile nocturnal predators, they stage ambushes of adventurers and caravans, whether they be foolish enough to be travelling in the darkest hours or have settled by a campfire. They have perfect night vision and heightened senses, and their lengthened limbs give them an advantage in climbing and most rogue skills. Their mages are adept in illusions and dark magic, despite their appearance and dark nature they rarely kill the people they rob. Because of their thievery being limited in scope and mostly non-violent they aren't actively attacked by other races. They have a kinship with the giant forest spiders, taming and even riding some of the different species.

He reminds me of Styx

Great drawing! Love the style!
Reply

He's inspired by Warhammer's Night Goblins, which I imagine is the same inspiration for Cyanide's Styx character.

Reply

Styx!

Reply

Not quite, but I can definitely see the resemblance.

Love that game.
Reply

Reply