One Word Photo. We give you a word, you photograph it. JOIN NOW!
Please send us a NOTE if you want to join with the word JOIN in the subject header (that's all you have to do). Questions? Complaints? Comments? Please send us a note.
The votes have been counted! Congratulations to
kcjxvolley
!
FIRST PLACE

Open Flame
EX AEQUO SECOND PLACE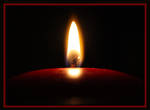 :thumb106519771:
The Flame
Bright Shiny Lights
Results:
8 votes for kcjxvolley - Open Flame
3 votes for AuTuMn-Lee - The Flame
3 votes for star0nfire - Bright Shiny Lights
1 vote for justynka - Candle
1 vote for LittleTear- Candlelight
1 vote for shtrumf - the light keeper II
1 vote for yabbles - warrior
Total: 18 votes
NOTE: Comments on journals may not be seen or responded to. Thanks for your cooperation and understanding.