-I am terrible with backgrounds.

That's why i keep my drawings clean.
-I use reference images for poses etc. I am self taught.
-I love my males feminine.

Thank you all who favorite my uploads here.x3
Thank you for the watches too.x3
The only reason i do not visit each ones profile anymore is that i don't have time. Seriously!
I fave and run! woosh...xD
You take care of yourselves.

Thora.























:thumb140963232: :thumb140655215: :thumb140654909: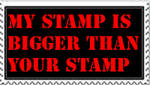 Favourite Visual Artist
Dorian Cleavenger,Brom,Masahiro Ito,Louis Rojo,McFarlane,Ayami Kojima and many Deviants
Favourite Movies
Hannibal Trilogy,Hellraiser,Interview with the Vampire,The Last Samurai,The Devil's Advocate,SAW
Favourite TV Shows
Hannibal,Supernatural,The Walking Dead,American Horror Story
Favourite Bands / Musical Artists
GACKT,Heavy Metal,Hard Rock,J.Metal/Rock,V.Rock/Metal,Judas Priest,Motorhead,Akira Yamaoka,Tsukiko Amano
Favourite Books
Anne Rice's Chronicles,Hellraiser,Red Dragon,The Shinning
Favourite Writers
Edgar Allan Poe,S. King, Lovecraft,Anne Rice,Clive Barker,Masterton,Dean Koontz,Thomas Harris
Favourite Games
Silent Hill 1 to 4...5 wasn't that bad either,Fatal Frame series,RE Series,horror/action adeventure.
Favourite Gaming Platform
Playstation2,X360,PC
Tools of the Trade
-You'd be surprsised what tools can save a life-
Other Interests
V.Games,drawing,music,spending time with my daughters,reading,comics,movies,bishies,many things..