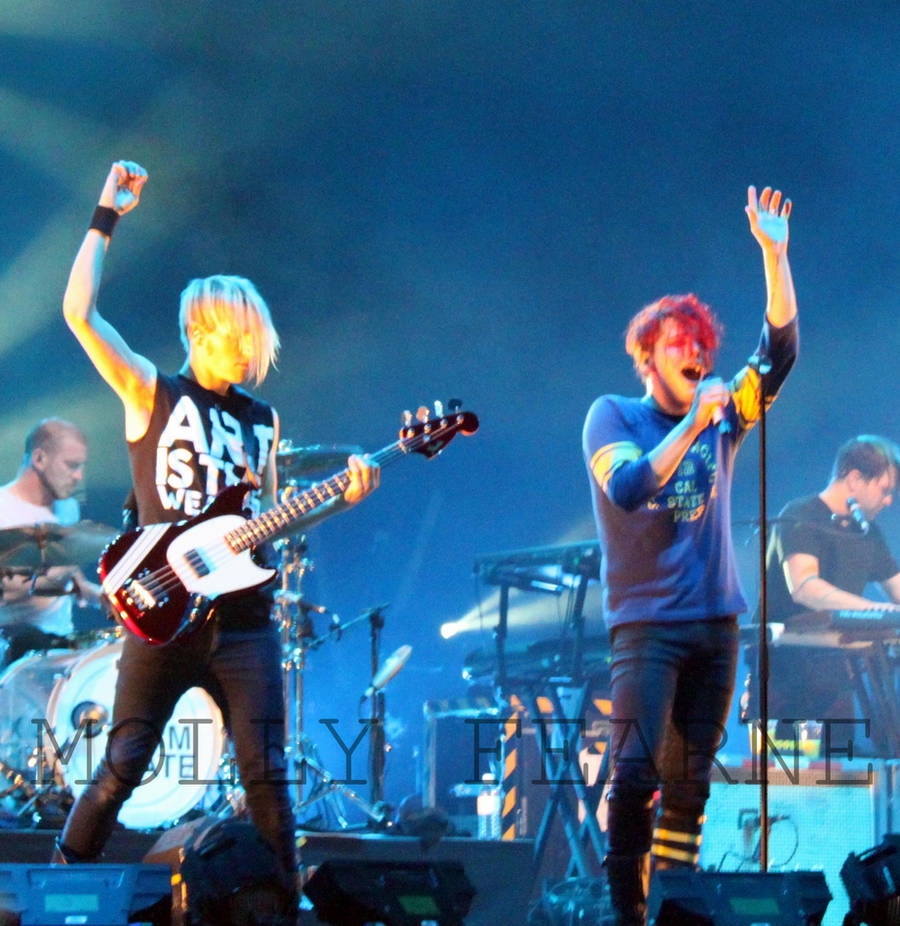 Watch
MCR Live, Birmingham NEC LG Arena 13.02.11
Please don't copy/save/whatever any of these pictures unless you ask me.
Video of Destroya will be on my youtube - youtube.com/moomollz
to see more of my pictures from MCR add my facebook
Molly Fearne [or Molly 'Hargreeves' Fearne]
look for the album called 'MCR Birmingham 13.02.11' or something like that [only friends can see]
Gerard & Mikey Way
D O N O T U S E T H I S

I put a note saying to atleast ask me first, but no never mind this is my photo DO NOT use it under any condition unless you ASK ME and tell me what you want to use it for / do with it. If I do let you use it you MUST give me credit!
Sorry, I'm a bit pissed off now...